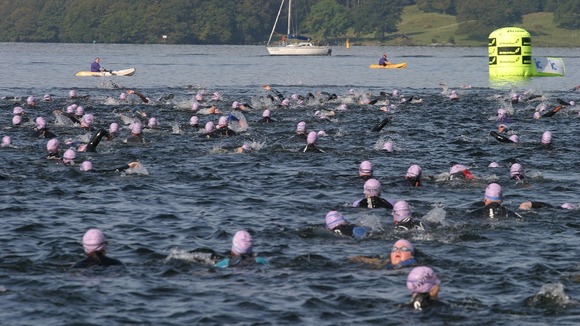 Roads near Windermere will be very congested this weekend as thousands of people attend the Great North Swim.
The event is getting bigger and bigger each year since it began in 2008.
From Friday to Sunday, 22,000 swimmers will take to England's largest lake for a half mile, one mile, two miles or 5km swim in open water.
They all have incredible stories for why they're doing it, whether it's for the love of the sport or as challenge to raise money for charities close to their hearts.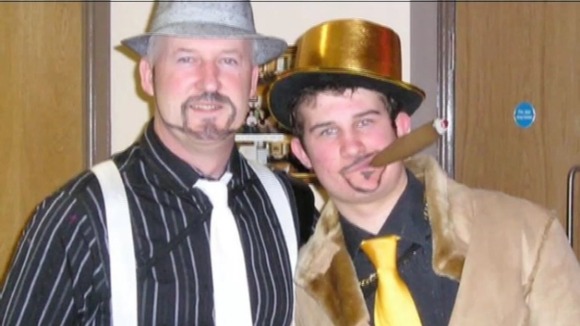 "The reason I'm doing the Great North Swim this year is to support brain tumour research, a charity which is close to my heart because last year I lost my son Joe from a brain tumour.

Joe and I actually completed a swim on three occasions together and prior to him passing away and it was something which was close to his heart, as was sport of all types.

So he did show-jumping, he did cricket, played football from under 10s right through to under 18s, skiing, snowboarding, open-water swimming. We actually did a triathlon together as well. I know if he was here he'd be doing the Great North Swim every year just to carry on this brain tumour research support."
– Paul Wilson, Swimmer from Carlisle.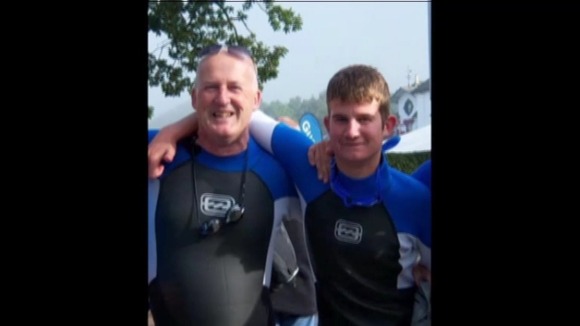 One year Blue-Green Algae cancelled the Great North Swim. Last weekend, traces of it were found but organisers say it's not enough to make the event dangerous and it's still going ahead.
"There's been some unofficial sightings of algae on the lake - which is not unusual for this time of year - however a bit of wind and rain has chopped it all up and dispersed the algae so we're in good shape for this year."
– - Alex Jackson, Great North Swim Event Director, Nova International

Only a quarter of the athletes are from from North West England. East Anglia is the second most popular.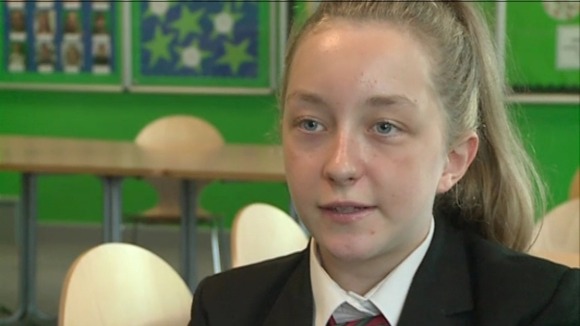 "My dad's got severe epilepsy, which is uncontrolled, and he's had it for six years, on and off and per week he probably has about 10 to five seizures and he used to have 20-30 seizures a week, which is when young carers came in."
– Georgia Williams, swimming to raise money for Young Carers.
"She's absolutely boundless energy, she's constantly on the go all the time. And as well as helping out with the young carers she's also set up a swim club in school as well."
– Georgia's Teacher at Lord Lawson Academy of Beamish, Alex Rayner
"It's our holiday. All my family's coming for the day. My parents are stopping over night with us. And we're all going to cheer her on. We're so proud of her."
– Georgia's Mother, Helen Williams

For some swimmers, it's taken a lot of hard work to be able to swim the distance. Open-water swimming has become much more popular in the last 10 years.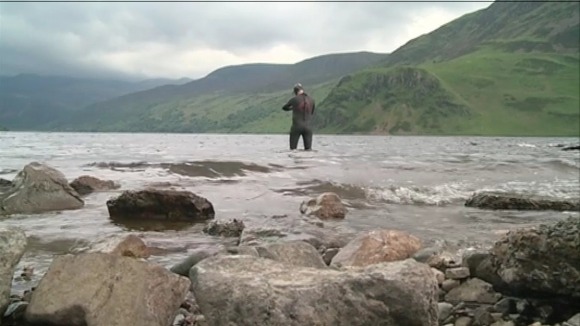 "Well I was a bit overweight and my doctor said you need to do some exercise. When I first started out it was quite a challenge really. I was only pulling off about 2 lengths before I was physically exhausted and I had to resort to breast stroke for the remainder of the time but over time I just built up from two lengths to four lengths to eight lengths to 16 lengths to 24 lengths to 50 lengths and now a year and a half on I'm doing about 140 lengths most mornings."
– Jason Fisher, swimmer from Whitehaven