New play park a hit for St Bees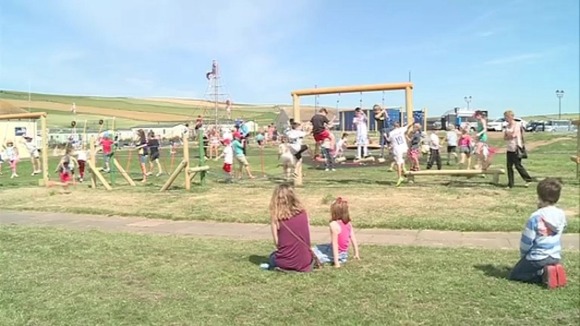 Around 200 children live by the beach in St Bees. The sandy beach is a natural play area, but when the tide's in or it's too cold it's dangerous so they now have a new play area.
It means the children won't be forced to play on busy rural roads with fast moving traffic.
"When it got knocked down to build a new one I was a bit upset because I could only go on the swings and then I was even more disappointed when the swings were sadly built on but now I'm really happy because it's really nice and it's got drainage."
– Mary Jane, Age 8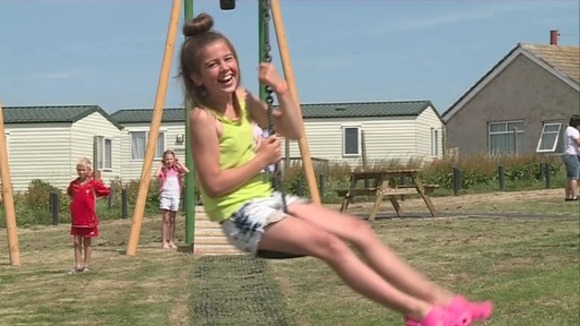 "It's brilliant that they're all here and they can run around and they're safe out here on the grass and we can just sit down and watch them and stay here for the day."
– Julie Harrison, mother of two

It cost £130,000 and it's taken the local Parish Council 2 years to get the funding to build it.

Top 3 attractions in the new play park, as voted by the children:
The Tower climbing frame.
The 'Green Spinny Thing' otherwise known as a Springer.
The Zipwire.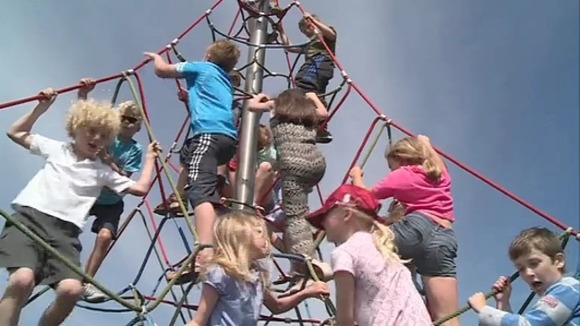 "It's probably the green spinny things because it makes you really dizzy and fun and like you're going to fall off."
– Luca, Age 10
"My favourite bit is the bit that's like a big tower because when you climb up it's really fun."
– Rebecca, Age 7
"My favourite bit is the climbing frame because you can go really high and it feels exciting."
– Georgie, Age 7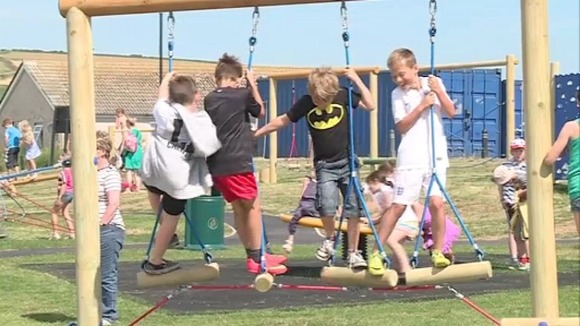 The council's hoping it'll be a top tourist spot too. It's in an area of West Cumbria that's sparsely populated and more difficult to get to than much of the Lake District so the town feels it needs as many strings to its bow as possible.
"And it's an added attraction of course when the tide's in - which it is at the moment - you can't play on the sand or when it's really cold so St Bees has got now the bird reserve, it's got the big sandy beach, and it's got the play area plus the other visitors facilities so that really makes it the last piece in the jigsaw."
– Doug Sim, Chairman of St Bees Parish Council