A rehoming Centre is the Scottish Borders says it has had an exceptionally busy year, finding homes for 25% more animals than usual.
Border Pet Rescue near Earlston re-homes dogs, cats and rabbits.
Centre Manager Simon Cullum says it's important that people think carefully about getting a pet in the first place.
A mountaineer from Cumbria has written a book celebrating a style of alpine climbing pioneered in the 1970s and 1980s.
So-called 'Light and Fast' climbing was risky, and many climbers lost their lives. John Porter's book tells the story of a fateful climb in the Himalayas, where he witnessed his friend fall to his death.
Fiona Marley Paterson reports: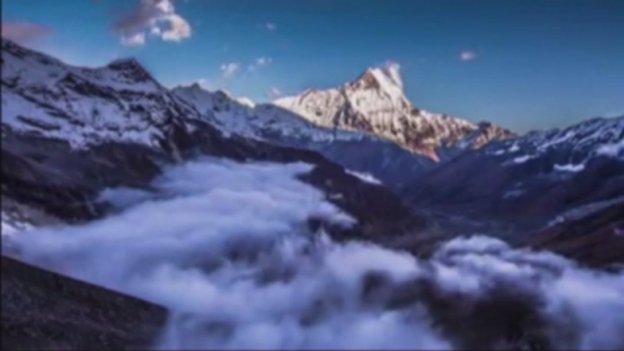 Advertisement
It's already going to be a happy Christmas for the players and supporters of Selkirk Rugby Club.
If they win tomorrow, it'll be literally perfect, because Selkirk are the only unbeaten team in Scotland's top four divisions.
Stuart Cameron reports.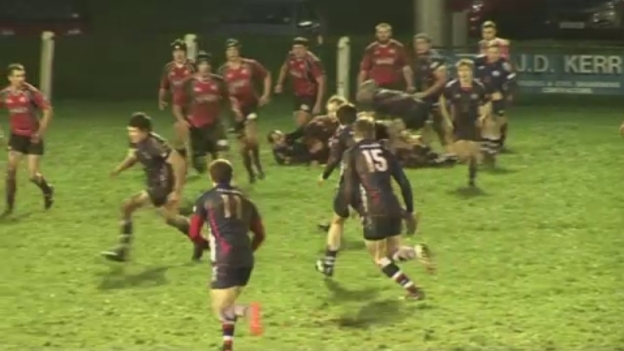 An ongoing outbreak of sickness and diarrhoea has resulted in the closure to admissions and transfers and suspension of visiting to Ward 16 at Dumfries and Galloway Royal Infirmary and Annan Hospital.
In Ward 16 a total of 7 patients and 3 members of staff reported symptoms of diarrhoea and/or vomiting yesterday.
In Annan Hospital a total of 5 patients have symptoms of diarrhoea and/or vomiting, clinically consistent with viralgastroenteritis.
Members of the public who need to visit either hospitals are are being advised the following information:
Routine visiting to Ward 16 and Annan Hospital remain suspended. To avoid potential for further spread members of the public seeking to visit relatives and friends in this ward are advised not to travel whilst outbreak measures are ongoing.
If relatives are concerned about their loved ones, they should contact the ward for advice before coming to the hospital.
Members of the public visiting other areas of the hospital are asked to comply with the hand hygiene and infection control measures in place. by using the gel dispensers located around the hospital.
If you have experienced symptoms of diarrhoea and vomiting please allow at least 48 hours since your last symptom before visiting the hospital.
Advertisement
A colder day than of late, and another windy day, with a mixture of sunshine and a few blustery showers.
The showers will be wintry at times over the hills. Maximum Temperature 8C.
The owner of the Wickerman Festival was fighting for his life last night in hospital.
Jamie Gilroy, co-founder and owner of The Wickerman Festival site at Dundrennan, near Kirkcudbright, was found badly Injured on his farm at East Kirkcarswell yesterday morning.
Mr Gilroy, 66, was rushed to Dumfries and Galloway Royal Infirmary with serious head injuries after what is believed to have been a shooting incident.
Mr Gilroy was treated at the farm by ambulance personnel before being taken to hospital where he is currently being treated for a serious head injury.
CID and uniformed officers spent most of the day at the farm which is also home to the Wickerman Festival which is held over two days in July each year. Police are not believed to be looking for anyone in connection with the incident.
One man who knows the family said:
The Wickerman Festival is often called Scotland's Alternative Music festival, the festival was started in 2001 when the festival's former artistic director Sid Ambrose took the idea to Jamie and the festival was set up in a natural amphitheatre of 120acres of grazing land at East Kirkcarswell Farm.
On Wednesday Mr Gilroy was at a meeting of the Stewartry District Licensing Board applying for licences for next year's festival.
Mr Gilroy farms at East Kirkcarswell Farm and normally has a stock of around 1000 ewes and more than 250 cows.
Councillor Gilroy is the Conservative councillor for Dee ward and was first elected in 1999, previously serving as councillor for the former Kirkcudbright Tarff ward.
Ant and Dec will be taking part in ITV's Text Santa programme tonight.
The annual charity show will feature a specially written scene of George Clooney in Downton Abbey.
Six charities benefit from Text Santa. This year's charities are Teenage Cancer Trust, Guide Dogs, Well Child, Marie Curie Cancer Care, Alzheimer's Society and Together for Short Lives.
Carlisle United manager Keith Curle has admitted that he doesn't have a quick fix for the club's fortunes.
The Blues are currently second from bottom in League Two and tomorrow take on Northampton Town at Brunton Park.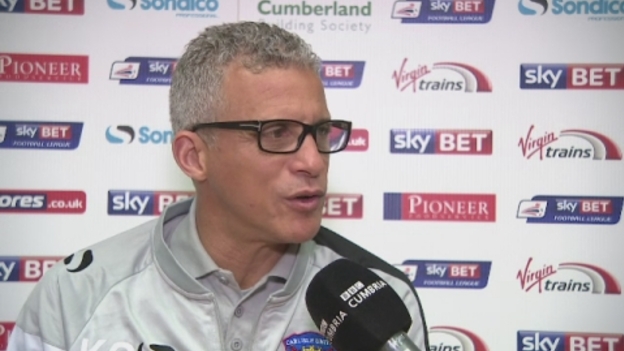 Load more updates
Back to top