A male body has been found today at River Eden, between Kirkoswald and Little Salkeld.
It was located by police at around 3:15pm.
Formal identification has not yet taken place and enquiries are ongoing but Police say the family of John Parry have been informed and are being supported.
The Coroner will be informed.
Advertisement
NHS Dumfries and Galloway has taken the precautionary measure to temporarily close Ward 16 today due to a outbreak of sickness and diarrhoea. Norovirus is not confirmed at this stage.
The Hospital's Infection Control team is monitoring the situation and has implemented full outbreak control measures and all appropriate infection control procedures have been put in place.
Ward 16 is closed to new admissions, transfers and routine visiting.
A total of 5 patients and 1 member of staff have symptoms of sickness and diarrhoea.
34-year-old Lee Patterson went missing from Middlesbrough on Friday 12th December. He left his address on Marton Road but did not return as expected that evening.
Lee was thought to be intending to travel to Carlisle when he has strong links. Police have a sighting of him on a train leaving Middlesbrough at around 7.30am on Friday.
He is described as a white male, around 6ft tall and of large build. He has a fair, clean shaven complexion, blue/green eyes and short dark brown hair.
Lee was last seen wearing dark blue or black cotton joggers which have three Adidas-style stripes in a slightly lighter colour than the joggers. He was also wearing a very thin plain black zip up jacket which was half zipped up showing a light grey T-shirt with black writing and a logo on it, and blue trainers - possibly Nike Air Max.
As well as Cumbria, Lee also has connections with the Tyneside and Durham areas and residents in all these areas are asked to contact Cleveland Police on the non-emergency number 101 with any information.
There's a new way to find out whats going on in the Border region, with our very own new app - giving you the news for free - where you want it and when you want it.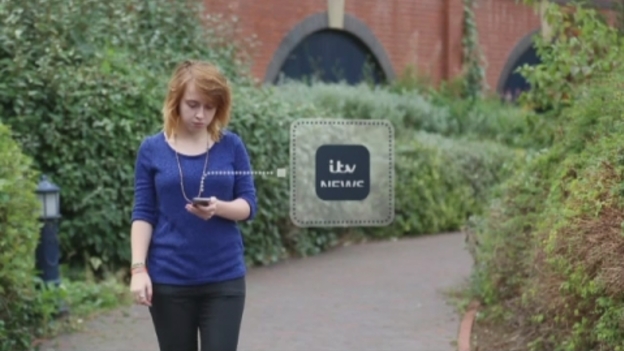 Advertisement
A project to remove hundreds of old overhead power lines and poles in an area of the Solway Coast has started. Some of the poles and lines are 60-years-old, and clearing them from the countryside is welcome news to the Solway Coast Area of Outstanding Natural Beauty.
The work's being carried by Electricity North West, helped by the Solway group and Natural England.
Kim Inglis went to find out more.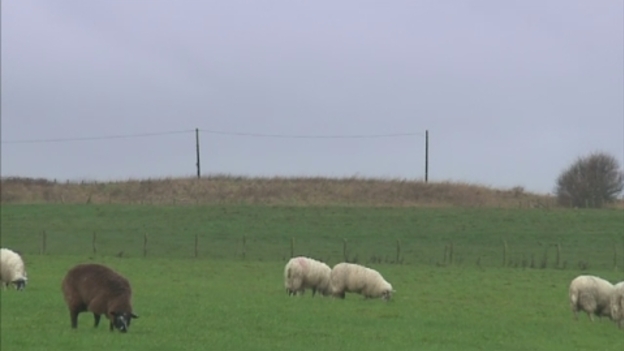 Flying three saltires at the English border crossing on the A1 has been branded a "waste of resources."
Now councillors on the Scottish side want to follow the lead of their southern counterparts and fly three separate flags.
Members of the Berwickshire Area Forum on Scottish Borders Council want the saltires replaced by the Union flag and a new Berwickshire banner and have just one saltire.
On the English side of the A1 at Lamberton there is a Un ion Jack, a Northumbrian flag and a St George's Cross.
Councillor John Slater, who represents Ayton, said:"It seems a waste of resources for three flags flying all the same."
Forum chairman Michael Cook said that while the council was responsible for putting up the original three flagposts it was now the Scottish Transport Minister who decides what flags are flown on the border crossing.
It was agreed that he writes to the Scottish Government requesting that Saltire, Union and Berwickshire flags be flown at Lamberton.
If the move was approved, Berwickshire would need to design a flag as it does not currently have one.
The A1 trunk road is currently managed by Amey on behalf of Transport Scotland.
Police have confirmed Mr Parry's car has been found in the Little Salkeld area.
John Michael Parry was last seen near Roper Street, Penrith, at around midnight on Monday 15th December.
Searches are taking place around the Eden Valley.
Our reporter Hannah McNulty has this report from Lazonby.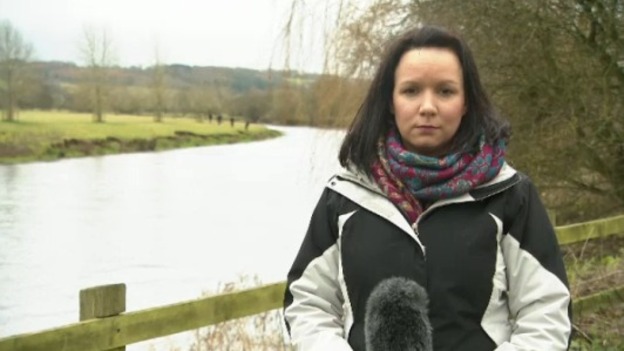 Load more updates
Back to top