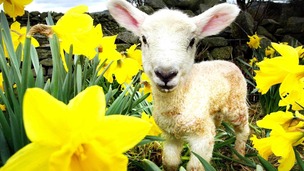 A month-long celebration of all things nature in Dumfries and Galloway is due to begin with the Wild Spring Festival.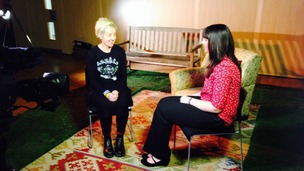 Corrie star Julie Hesmondhalgh is in west Cumbria with a play about the murder of Sophie Lancaster who was targeted for dressing differently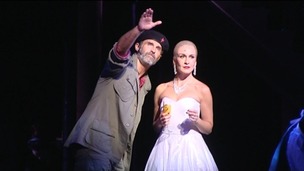 Eighties pop idol Marti Pellow of Wet Wet Wet fame is in Carlisle this week starring in Tim Rice and Andrew Lloyd Webber's Evita.
Live updates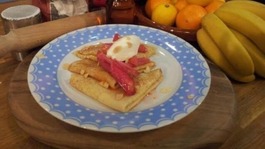 It's Pancake Day!! Chef Jon Rotheram has given ITV Lorraine the recipe for the perfect pancake.
Read the full story
Flippin' eck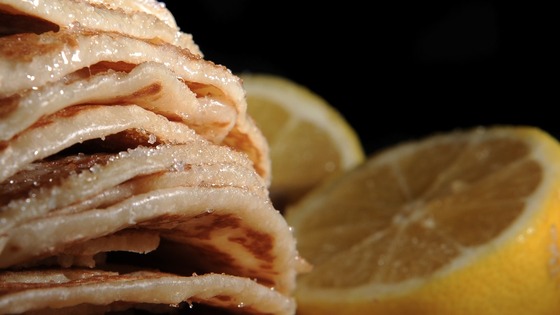 It's that time of year again, Pancake Day. But, did you know that Shrove Tuesday, marks the start of lent?
We want to hear from you.
Are you making pancakes today? Are you giving something up for lent? Let us know.
You can get in touch with us and share your pancake pictures on Facebook or Twitter.
Advertisement
Your messages to the Team GB curlers
The GB #curling team have went from the Scottish team to murdochs Lockerbie team.. Mon lads a silvers a great achievement in itself.
Your messages to the Team GB curlers
Your messages to the Team GB curlers
Your messages for the Team GB curlers keep on coming.
The men are due to start their gold medal match against Canada any moment now!
"Good luck boys! You can do it - best wishes from all here at the Gretna Green Famous Blacksmiths Shop"
– Gretna Green Famous Blacksmiths Shop on Facebook
"Gd luck guys lets go for gold"
– Archie Mcgeoch on Facebook
"Going for gold!! Good luck boys"
– Sophie Hogg on Facebook

Keep sending your messages to us on Facebook and Twitter using the hashtag #comeoncurlers
Your messages to the Team GB curlers
So, today's the day! Team GB's male curlers take on Canada for a gold medal at the Winter Olympics.
All day you've been sending us your messages of support for the boys. Let's hope it works!
"Please convey our congratulations to Eve, Anna, Vicky and Claire on their wonderful achievement winning a Bronze Medal today and send our Good Wishes to David, Greg, Scott and Michael in their quest for Gold tomorrow. We are all so, so proud of them all."
– Nithsdale Ladies Curling club
"Well done the Lasses. Come the boys! Great job done by all."
– Ron and Margaret Hudson, Langholm
"Would like to congratulate the girls curling team on their bronze medal win today. Also would like to wish the mens team every success in their gold attempt. Great week!!!"
– Colin & Connie, Stranraer
Advertisement
Watch Representing Border
Scottish First Minister Alex Salmond and Scottish Labour leader Johann Lamont have referenced David Bowie lyrics in the Scottish Parliament.
It comes after the pop star urged Scotland to "stay with us" in a message delivered through Kate Moss at last night's Brit Awards.
Couples from across the country are heading for Gretna Green today - to get married at the famous Blacksmiths Shop on Valentines Day.
Nearly twenty couples are set to tie the knot at the wedding capital of the UK.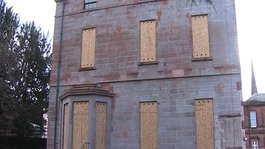 The first phase in restoring Moat Brae House which inspired author JM Barrie to write Peter Pan in Dumfries is now complete.
Read the full story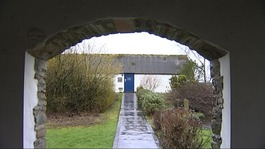 The Swallow Theatre near Whithorn in Galloway is thought to be Scotland's smallest theatre is up for sale.
Read the full story
Load more updates