A collection of 150 letters are to go on display at a Military Museum in Carlisle.
The hoard was collected by the museums curator following a phone call from a relative of soldier Harry Canham, who served with the Kings Own Border Regiment.
The nearly complete collection documents his time fighting in the Far East.
The equivalent of one a week was sent during his time there. Only two are missing from the collection.
"He's telling his family when he is embarking from Southampton on his way he drops off at Alexandria for refuelling, re-provision of the shop and onwards through the Suez Canal to the Far East. So it is just mundane stuff but of vital importance in these years of commemoration of the First World War."
– Tony Goddard, Curator of The Military Museum of Life
150 letters written by a soldier during the First World War have returned to their regimental home.
The letters have been given to Cumbria's Museum of Military Life at Carlisle Castle by the family of their author, Harry Canham, who was a soldier in the Kings Own Border Regiment.
Advertisement
Hundreds of people are expected to turn out for Carlisle's first charity colour run.
The event, which is being held at Hammonds Pond Park, is in aid of Hospice at Home in Carlisle and North Lakeland.
Runners will be covered in special biodegradable paint at 2.45pm before setting off on the five kilometre route at 3pm.
Furness Abbey is taking a trip into the past with a medieval fair.
Attractions include a weapons demonstration, a hog roast, a gargoyle hunt and talks about conservation of the abbey.
The First Minister of Scotland, Alex Salmond, has taken the Ice Bucket Challenge in response to an invitation from Alistair Darling.
In return, he nominated Prime Minister David Cameron remarking that he "saw him in a wetsuit the other day so I know he's got the equipment".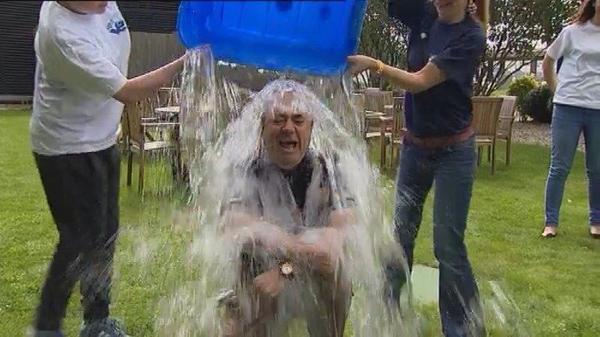 He was joined by the deputy leader of the Scottish National Party Nicola Sturgeon.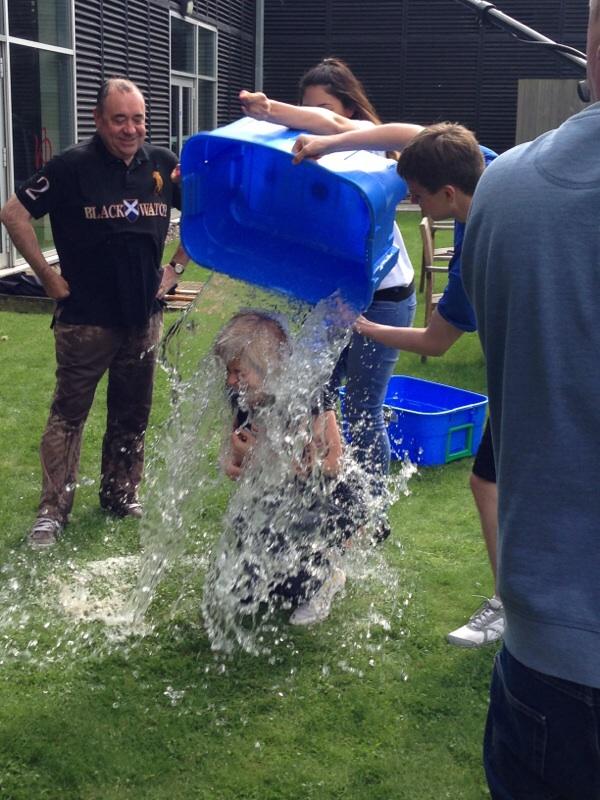 Thousands have celebrated the Common Ridings and Festivals right across the South of Scotland this summer,.
From the 500th anniversary being celebrated in Hawick, to the riding of the marches taking place in Sanquhar on Sunday.
The ride-outs, ceremonies and fancy dress parades have been as popular as ever, all part of the Homecoming 2014 celebrations.
Lets take a look back at the highlights.
Advertisement
Peter Stott has spent the last five years building a private wedding chapel, complete with a mini lake, for his fiancée Joanne.
Paul Crone caught up with the happy couple in their very own chapel of love near Penrith.
Peter Stott, from Cumbria, has spent five years building a private wedding chapel for his fiancée, Joanne.
He owns a nursery situated in the hamlet of Melkinthorpe, just outside Penrith.
In 2009, Peter decided that he was going to build a chapel at the bottom of the nursery.
They plan to get married next month.
A hopeless romantic from Cumbria has built his bride-to-be her very own private chapel.
Complete with its own mini lake, the chapel at Melkinthorpe near Penrith promises to be the most perfect of venues for Peter Stott and his fiancée Joanne.
A family of Brazilian tapirs are placing their bets about the World Cup.
Alves, the youngest of the three Tapirs at Lake District Wildlife Park, is said to enjoy football. He makes his guesses about the big game by choosing which bucket of bananas to eat out of.
Ryan Dollard went to meet them.
Load more updates