The second nominee for the regional Pride Of Britain Fundraiser of the Year has been announced.
The awards are backed by The Daily Mirror with the ITV Border regional winner getting an invite to a star studded ceremony in London.
Today's finalist is a mum from Workington who's raised almost £100,000 for charity. Katie Hunter's been to meet her:
Find out more about the Rainbow Trust charity by clicking here.
The Pride of Britain awards are backed by The Daily Mirror with the ITV Border regional winner getting an invite to a star studded ceremony in London.
This week we meet the nominees before a regional winner is chosen on Friday.
Our first finalist is a young woman from Cumbria who's used to putting others wellbeing first, as Tim Backshall reports.
Advertisement
Facing the longest zipwire in Europe sounds like a scary enough challenge for most people, but what about when you're nearly ninety?
Well, one man from the Gatehouse of Fleet, who is just that, took on the challenge this weekend along with seventy others. As Lori Carnochan reports, they took this particular leap of faith to raise money for a charity close to their heart.
An 89 year old man has completed a charity zip wire event in South West Scotland, and says he would do it all over again.
Bobby Carson went down the longest zip wire in Europe at Gatehouse of Fleet, in aid of a cancer charity. Afterwards, he told us about the experience.
A 89-year-old man has taken part in a charity zip wire event to raise money for charity.
The zip wire is 820 metres long, the longest zip wire in Europe. Seventy people overall took part for Macmillan Cancer Support at Gatehouse of Fleet in Dumfries and Galloway.
"Well I had always intended to do the zip-line but it never happened, and my son Robert he was asked if he would do it and he says no my father will do it but I was intending to do it anyway."
– Bobby Carson, Macmillan Cancer Fundraiser
A collection of 150 letters are to go on display at a Military Museum in Carlisle.
The hoard was collected by the museums curator following a phone call from a relative of soldier Harry Canham, who served with the Kings Own Border Regiment.
The nearly complete collection documents his time fighting in the Far East.
The equivalent of one a week was sent during his time there. Only two are missing from the collection.
"He's telling his family when he is embarking from Southampton on his way he drops off at Alexandria for refuelling, re-provision of the shop and onwards through the Suez Canal to the Far East. So it is just mundane stuff but of vital importance in these years of commemoration of the First World War."
– Tony Goddard, Curator of The Military Museum of Life
Advertisement
150 letters written by a soldier during the First World War have returned to their regimental home.
The letters have been given to Cumbria's Museum of Military Life at Carlisle Castle by the family of their author, Harry Canham, who was a soldier in the Kings Own Border Regiment.
Hundreds of people are expected to turn out for Carlisle's first charity colour run.
The event, which is being held at Hammonds Pond Park, is in aid of Hospice at Home in Carlisle and North Lakeland.
Runners will be covered in special biodegradable paint at 2.45pm before setting off on the five kilometre route at 3pm.
Furness Abbey is taking a trip into the past with a medieval fair.
Attractions include a weapons demonstration, a hog roast, a gargoyle hunt and talks about conservation of the abbey.
The First Minister of Scotland, Alex Salmond, has taken the Ice Bucket Challenge in response to an invitation from Alistair Darling.
In return, he nominated Prime Minister David Cameron remarking that he "saw him in a wetsuit the other day so I know he's got the equipment".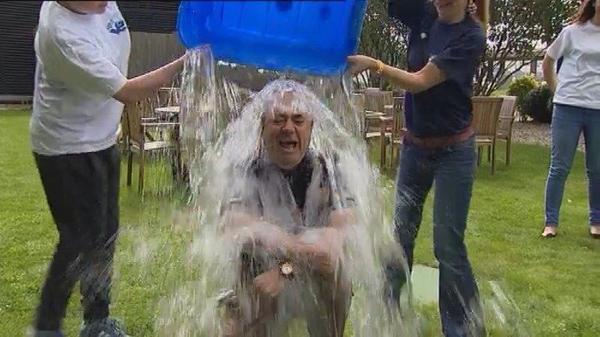 He was joined by the deputy leader of the Scottish National Party Nicola Sturgeon.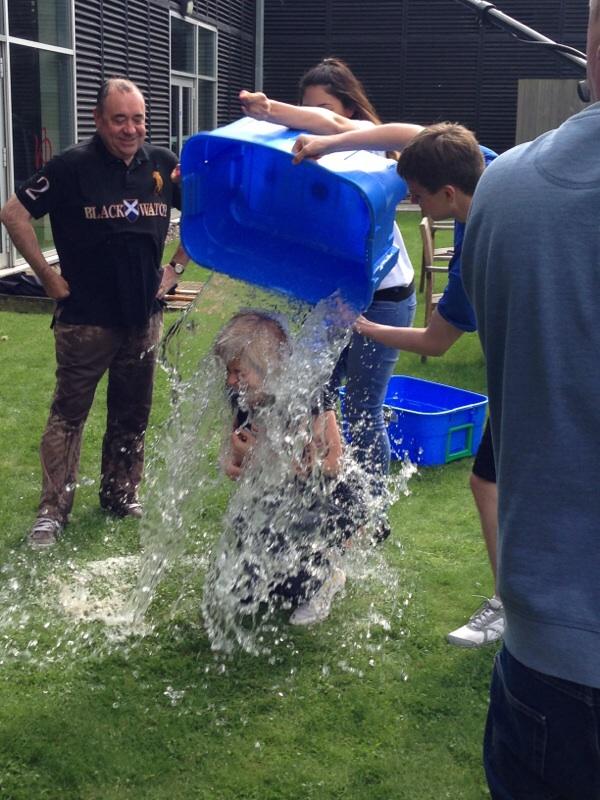 Load more updates