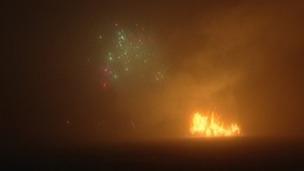 Find out where is hosting your local bonfire and firework displays here.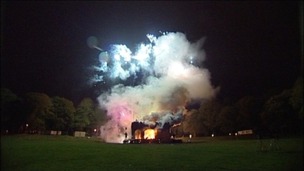 With bonfire night finally here, ITV Border has put together some advice for those either planning a bonfire, or going to one, tonight.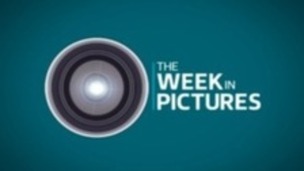 The Week in Pictures March 23rd - 29th
Live updates
South Lakes' spooky Ghost Ship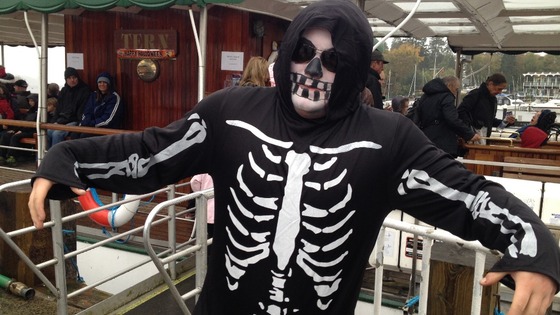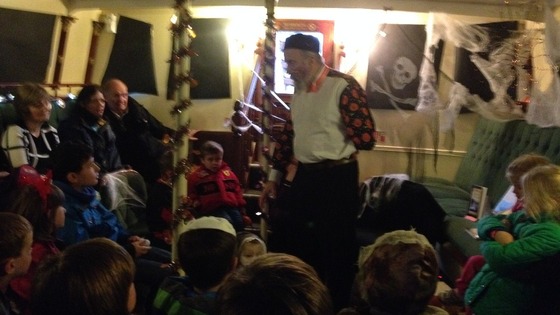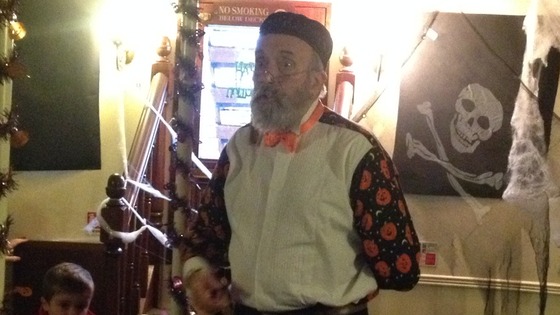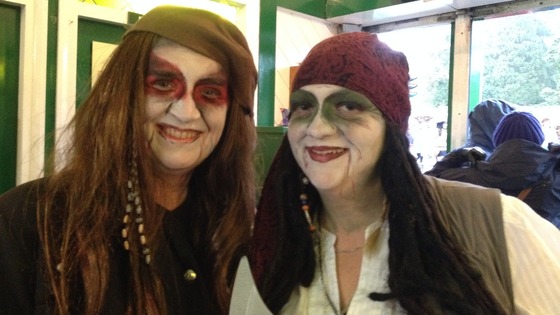 South Lakes' spooky Ghost Ship
The UK's first official Laureate for Storytelling, Taffy Thomas, has entertained visitors in Windermere on board a historic steamer.
They were treated to some spooky tales from the places in South Lakeland they passed while sailing around Windermere.
Advertisement
A wordsmith from the Scottish Borders has secured a spot in the final of this year's National scrabble championships
Allan Simmons, who lives in Coldingham - will go head to head with another top player in a tense showdown in a few weeks time. Kathryn Samson went to meet him.
Watch her full report below.
A Cumbrian woman has received a special award at the House of Lords today for her dedicated animal sanctuary work.
Elizabeth McDonagh from Hethersgill has been rescuing and rehoming animals for around 20 years. At the moment she has 86 animals.
She concentrates on providing homes for the pets of terminally ill people.
Her work was recognised today by the International Fund for Animal Welfare.
The country's only breeding herd of micro pigs has gone on display at a Cumbrian Animal Centre - they are adult pigs but less than half the size of a standard pig.
Micro pigs have become popular pets with celebrities like the Beckhams, but they have also been the subject of some controversy - with many people refusing to believe there is such a thing.
Kim Inglis trotted along to the Lake District Widlife Park to sniff out the story.
Watch her full report below.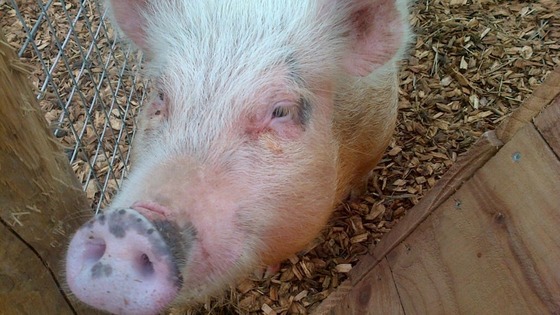 The world's first original breeding herd of micro pigs goes on public display for first time today.
The pigs and two sets of six week old piglets are at the Lake District Wildlife Park near Keswick .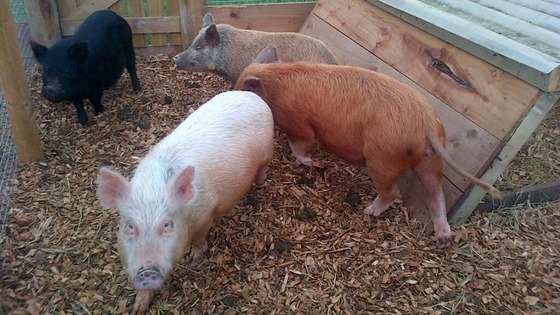 Advertisement
A chocolatier from Langholm has made it to the finals of a national business competition after his business grew 300 percent in six months.
Dennis Cockburn was a driving test examiner for over 30 years but his love of the sweet stuff took over after his family sent him on a chocolate making course.
Kim Ingis went to meet him - watch her full report below.
Border Crack and Deekaboot
Dialect speakers from all over Cumbria got together in Silloth this weekend for the annual Rotary Club contest.
With stories and poems they entertained visitors and natives - and made it a tough call for the judges.
Andy Burn went along - watch his full report below.
Border Crack and Deekaboot
Dialect speakers from all across Cumbria gathered in Silloth this weekend for the annual Dialect speaking contest.
They brought stories and poems to entertain natives and visitors.
Last year's best newcomer stepped up to become this year's outright winner.
We caught up with him after he was awarded the prestigious title.
Kendal wool gathering
Events are taking place all weekend to mark the historic association between the town of Kendal, and the Wool Trade.
The first Kendal Wool Gathering focusses on the town's links with wool, and aims to encourage more people to use and wear it.
Load more updates