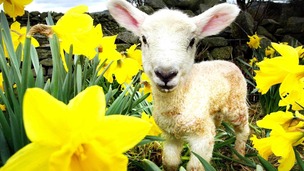 A month-long celebration of all things nature in Dumfries and Galloway is due to begin with the Wild Spring Festival.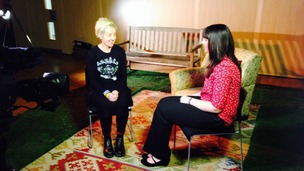 Corrie star Julie Hesmondhalgh is in west Cumbria with a play about the murder of Sophie Lancaster who was targeted for dressing differently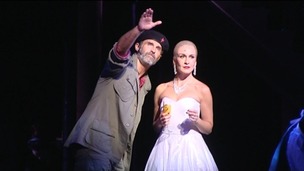 Eighties pop idol Marti Pellow of Wet Wet Wet fame is in Carlisle this week starring in Tim Rice and Andrew Lloyd Webber's Evita.
Live updates
For most actors the phrase 'break a leg' is seen as a good luck wish, but for one Cumbrian actor, it was taken just a bit too far.
Jane Douglas was all set to take to the stage at the Theatre Royal in Workington, but now she's going to be spending at least five weeks with her feet up. Amy Dunsmuir explains.
A Scottish Borders design student has been chosen to represent the UK in a prestigious international competition - and landed an internship with a famous designer.
Nilufar Islam is 23-years-old and studies at Heriot Watt University in Galashiels. Lori Carnochan went to meet her.
Advertisement
Figures show that 93% of us live within one mile of a post office, but what percentage of us could name our postmaster or mistress?
The people of Carrutherstown would probably have no troubles naming theirs because Ada Harkness is known to just about everyone - and for good reason too.
Lori Carnochan explains.
Would Robert Burns vote yes or no?
The organisers of the Big Burns Supper in Dumfries have been congratulated by MSPs in the Scottish Parliament.
The annual festival brings Robert Burns to life through concerts, comedy and a community parade through the town. It will feed Burns Suppers - haggis, neeps and tatties - to 5,000 people.
The members' debate at Holyrood was introduced by Joan McAlpine, MSP for the South of Scotland. She said Dumfries, where the Bard lived and died, was the perfect town to host a festival celebrating his life:
"The town is alive with his spirit. And the Big Burns Supper festival, which opens on Friday, takes full advantage of this unique backdrop. On Saturday, the town centre hosts a free Homecoming carnival, for 2,000 people. They will paint the town tartan to the sounds of the Manchester School of Samba, because the Big Burns Supper is nothing if not eclectic on an epic scale.

"The festival, which lasts until Sunday night, brings Burns back into the heart of the community he loved and the hearts of the people who live there."
– Joan McAlpine MSP, speaking in the Scottish Parliament
Your sunrise pictures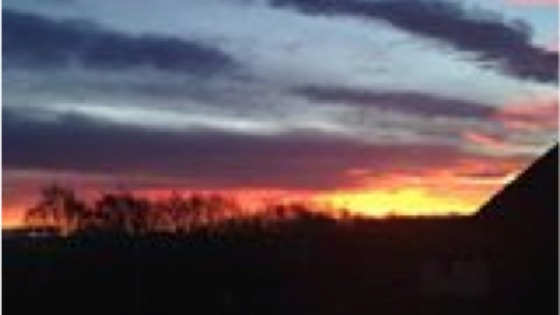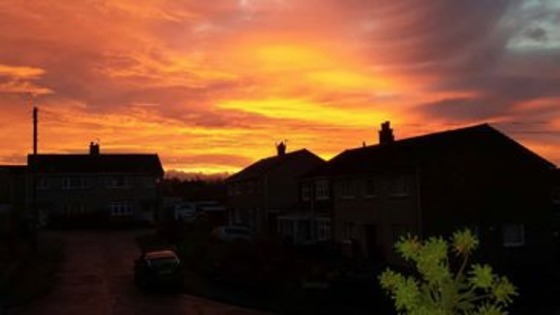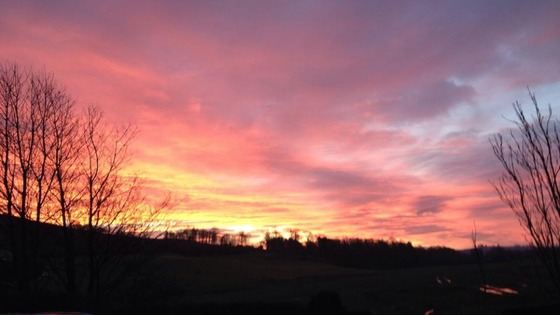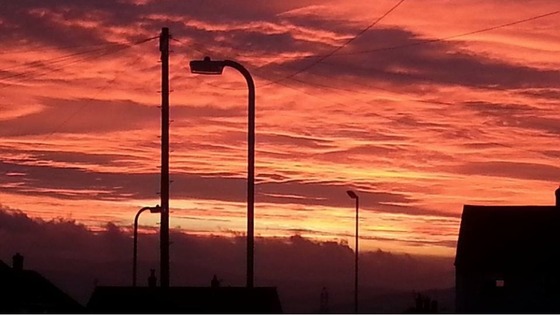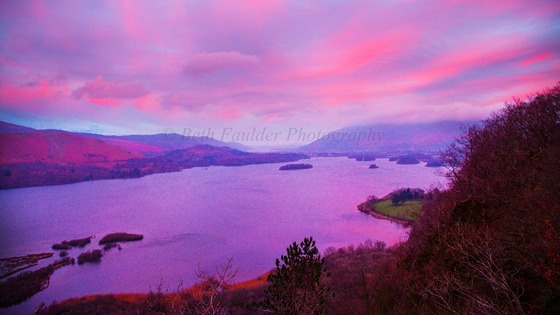 Your sunrise pictures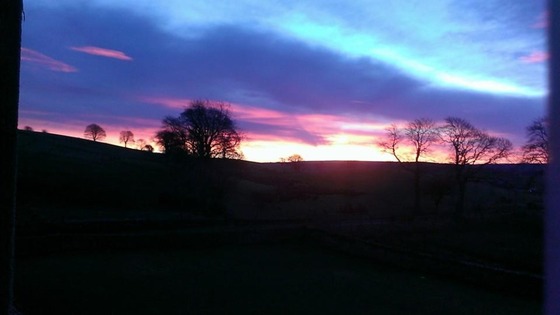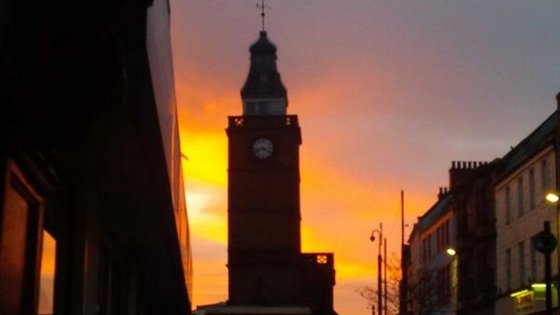 Advertisement
Time for tea...
A cosy little home and one of the most unusual you're ever likely to see.
It's a two storey building made entirely of recycled materials.
It's based in Lilliesleaf in the Scottish Borders,but for the £10,000 asking price you don't get any land, so you have to take it with you.
Katie Hunter went to take a look.
Time for tea...
Finally, could a house that's up for sale in the Borders be your cup of tea?
It's called the Magical Teapot and was built in Lilliesleaf near Selkirk 20 years ago. The eye-catching home could be yours for £10,000.
Ian Hunter, an artist and current owner of the building spoke with our reporter Katie Hunter:
Time for tea...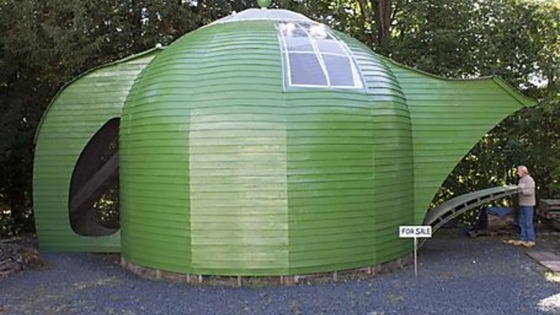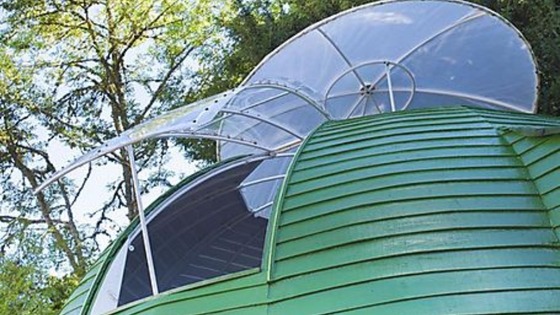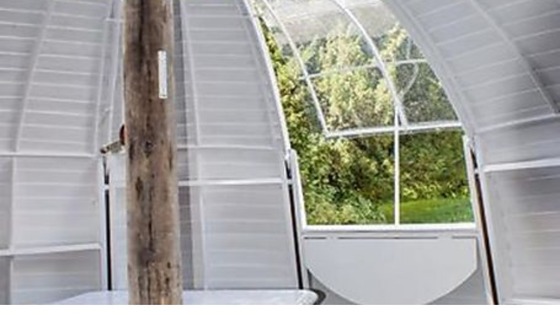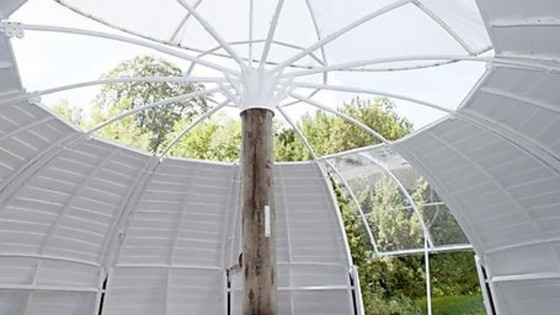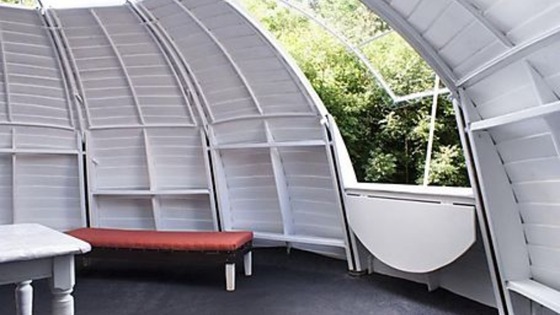 Time for tea...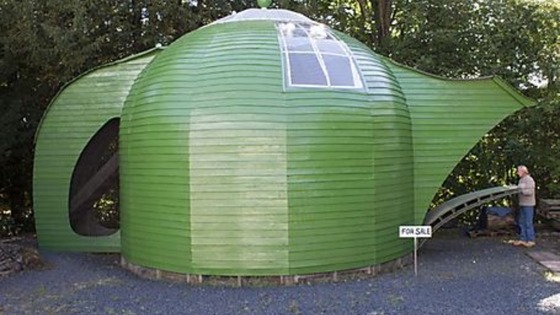 An estate agents in the Scottish Borders is selling a house with a difference.
The teapot shaped 'house', described as a 'hobbit hideaway', can be bought for just £10,000.
Load more updates