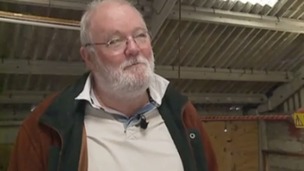 A Cumbrian man has won a new volunteering award announced by David Cameron.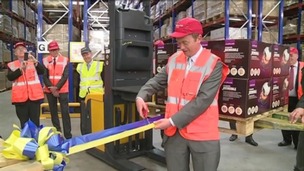 The largest employer in Kendal has opened a new £10 million distribution centre.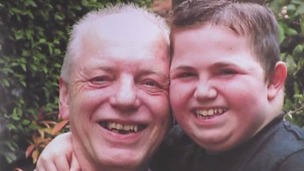 A grandfather, inspired by his grandson with muscular dystrophy, is creating a music charity to raise awareness for their conditions.
Live updates
'First of its kind' planning order in Cockermouth
Hundreds of people in Cockermouth yesterday voted in favour of new authority to decide if planning decisions should be de-regulated for shops on the high street.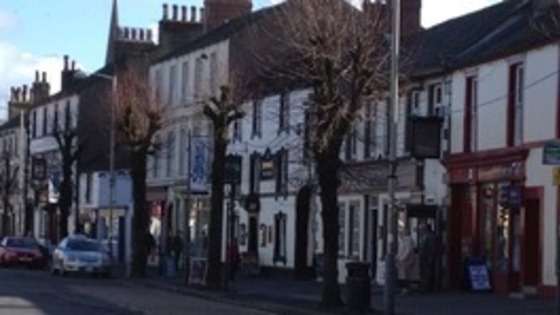 Certain shops will now be able to expand their businesses, turn them into cafes, change their shop fronts and change windows and doors without planning permission.
George Osborne speaks to Border's local businesses
The Chancellor of the Exchequer told businesses in the Borders that they could be "hardest hit" by a Yes vote in the Scottish independence referendum.
George Osborne was in St Boswells this morning at the start of a whistle stop tour of Scotland.
He took questions from small business owners on a number of diverse issues but inevitably the conversation turned to the vote on Septempber 18th. Jenny Longden has this report.
Advertisement
George Osborne speaks to Border's local businesses
Yes Scotland have dismissed claims that the Borders will feel the economic consequences of independence the hardest as nonsense.
George Osborne raised concerns during a meeting at a bookshop in St Boswells this morning.
SNP MSP Joan McAlpine says the region would be better off under independence.
George Osborne speaks to Border's local businesses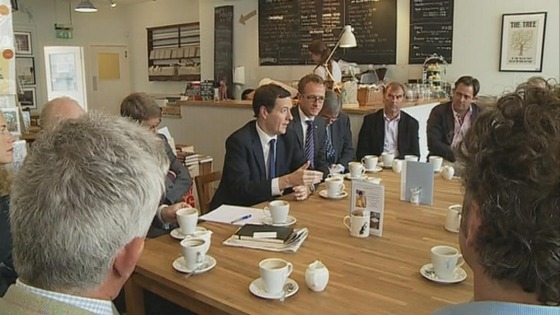 Chancellor George Osborne says the economic impact of independence would be 'felt hardest' in the Borders.
He met with business people from the local area today to discuss issues affecting them that the UK Government could help with.
During his visit to St Boswells, he said:
'People in the Borders are concerned about the economic impact of independence. This of course is a decision for the people of Scotland, but I think the economic consequences would be felt the hardest perhaps in the Border areas, and it is another reason why we are better together'.
George Osborne speaks to Border's local businesses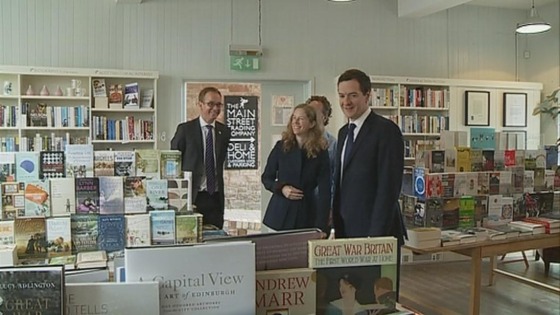 The Chancellor of the Exchequer stopped off at a Borders Book shop and deli this morning to meet with local business leaders from the area.
George Osborne toured the Mainstreet Trading Company in St Boswells before sitting down with business people to discuss their concerns.
Among the issues raised were taxation and transport links to the Borders.
Mr Osborne is in Scotland along with the Prime Minister, David Cameron, to watch the naming of a new warship in Rosyth this afternoon.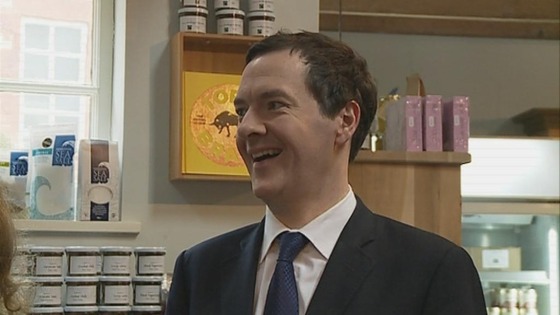 George Osborne speaks to Border's local businesses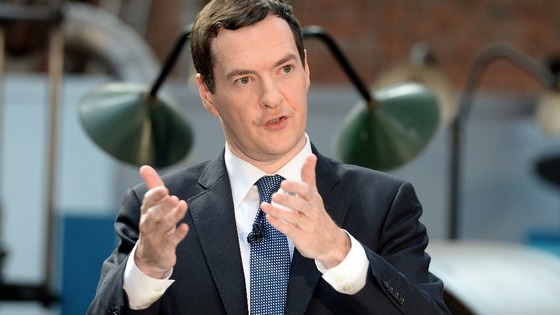 The chancellor, George Osborne, will be in the Borders today on a business visit.
He'll be talking to local companies in Newton St Boswells about any concerns or questions they have about trading in the local area over the next few months.
Advertisement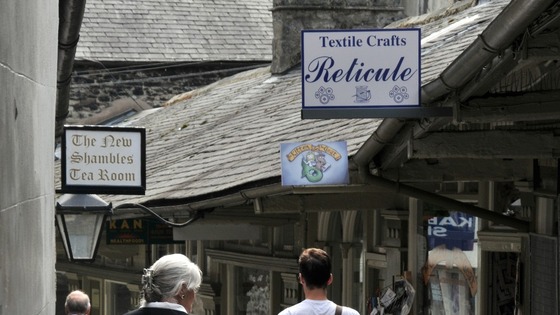 Local businesses in Kendal are celebrating Independent's Day.
The national campaign aims to promote businesses and highlight the benefits of buying local products.
Traders will showcase their goods in the market place in hope to encourage more customers to visit independent shops.
Figures suggest that if every adult in Kendal spent £5 per week in their local independent shops, it would be worth an extra 5.1 million pounds to the local economy.
As the Tour De France comes to the North of England, a different type of cycling is taking hold in the South of Scotland.
A national centre for mountain biking has recently opened in the Borders, aiming to help businesses cash-in on growing enthusiasm for the sport. As Joe Pike reports: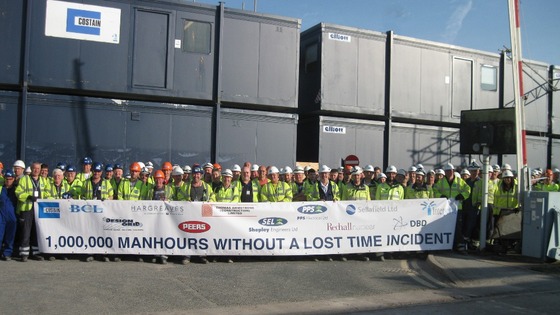 A team from Sellafield Ltd are celebrating a million hours without an employee injuring themselves.
It is the third time the team has reached a million hours without an employee accident which would result in the person having to take a day off work.
Project manager Dan Priebe says it is a 'significant achievement'. The team have spent 12 months working on the delivery and installation of 'the largest module ever to be delivered to the Sellafield site, the massive Evaporator module'.
Dan Priebe went on to say, 'this is clear demonstration of the team's commitment to maintaining our impressive safety standards and reflects well on the continued success of a strong safety culture throughout the year.'
£160 million windfarm opens
One of Scotland's biggest windfarms opened today in Dumfries and Galloway.
The Harestanes windfarm near Moffat cost £160million to build.
When fully operational it will produce 136 mega watts of power.
That's enough to power seventy three thousand homes.
Kim Inglis has been to have a look around.
Load more updates