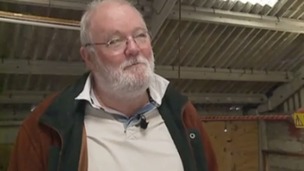 A Cumbrian man has won a new volunteering award announced by David Cameron.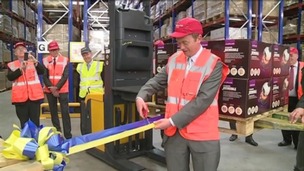 The largest employer in Kendal has opened a new £10 million distribution centre.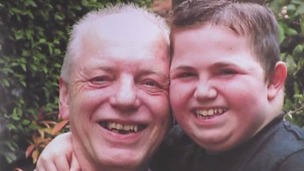 A grandfather, inspired by his grandson with muscular dystrophy, is creating a music charity to raise awareness for their conditions.
Live updates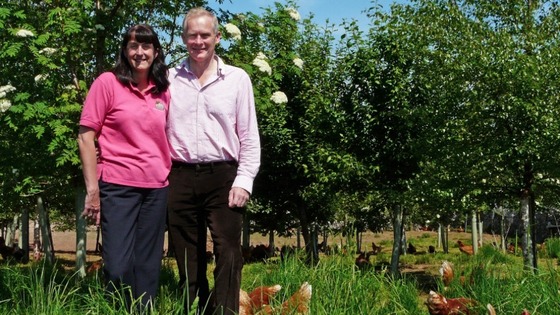 A Cumbrian egg company is in the running for a national award which recognises sustainable products and services within a company.
The Lakes Free Range Egg Company, near Penrith, won a Business in the Community (BITC) award for their sustainability of their products and services last week (25th June).
The winner of the national award will be announced on 8th July.
Fire at tyre depot in Workington
A fire has caused what police described as "substantial damage" at a tyre company in Workington, west Cumbria.
It happened at ATS Euromaster on Annie Pit Lane overnight.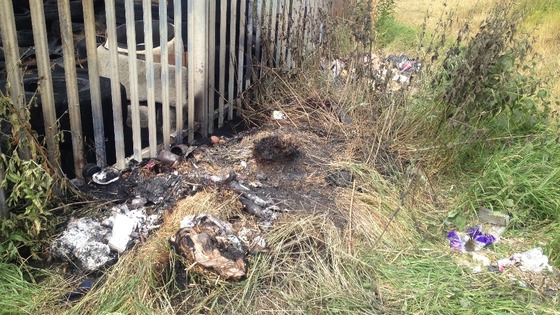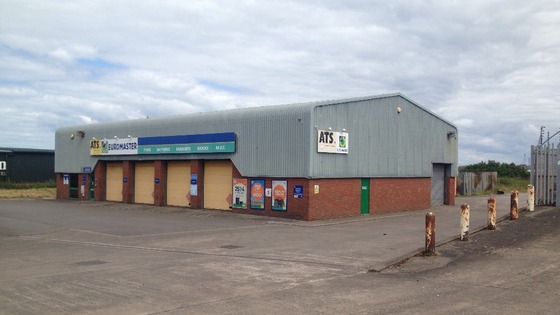 Advertisement
National
Britain's biggest payday lender Wonga has agreed to pay more than £2.6 million in compensation to about 45,000 customers for "unfair and misleading debt collection practices", the Financial Conduct Authority (FCA) has announced.
The economy might be showing signs of recovery but youth unemployment is still a big problem on both sides of the border.
A new community cafe in Hawick is hoping to help young people onto the employment ladder.
The Almond Tree, which opens on Friday 25 June, will reinvest profits back into youth projects in the Borders.
Katie Hunter reports:
£6bn overspend on nuclear clean-up at Sellafield
The Nuclear Decommissioning Authority has released a report estimating that it could cost nearly fifty billion pounds to decommission the site at Sellafield over the next 100 years.
The authority say that while this is a six billion pound increase upon last year's figure,
"...It was always the case that cost estimates for the complex projects associated with decommissioning Sellafield's historic waste facilities would increase as these projects mature and our understanding increases."
£6bn overspend on nuclear clean-up at Sellafield
The Nuclear Decommissioning Authority has published its latest financial accounts and has revealed that the cost of cleaning up Sellafield nuclear plant in West Cumbria was nearly six billion pounds over its estimate for last year.
The authority described the decommissioning of Sellafield as "one of its most challenging environmental restoration projects."
Last year, nuclear management partners - who were awarded the contract, were heavily criticised for initial overspend on the clean up project.
Advertisement
£6bn overspend on nuclear clean-up at Sellafield
The latest cost of decommissioning at Sellafield is due to be released today.
The Nuclear Decommissioning Authority will present the figures to Parliament.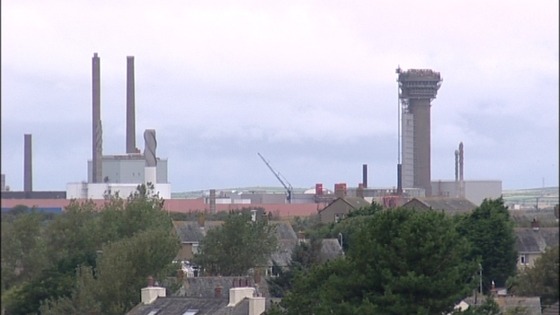 There has already been severe criticism of previous over-spends, which have put up the costs to 70 billion pounds.
European flood experts meet in Cumbria
Scientists from across Europe are in Cumbria to discuss flood prevention.
They're using model simulators to demonstrate how rivers flow and investigate different ways to protect people and their property.
Academics from the Netherlands have been sharing some of their more radical approaches to minimising the effects of extreme weather.
Katie Hunter reports:
Fire fighters on 24 hour strike
The latest fire fighters strike began this morning, 12 June, in a long running dispute over pensions, with support across Cumbria.
The FBU says dozens of its members refused to work today in a 24-hour strike, the longest yet in this campaign of action which stretches back three years.
The government wants to change fire fighters pensions contributions in a bid to cut public expenditure. The strike ends at 9:00am tomorrow.
Graeme Higgins, Branch secretary, Fire Brigades Union explains why they are on strike: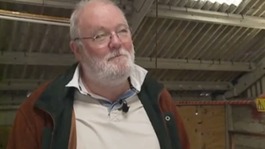 A Cumbrian man has won a new volunteering award announced by David Cameron.
Read the full story
Load more updates