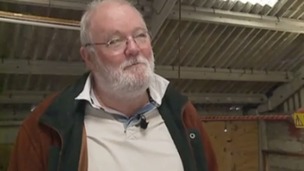 A Cumbrian man has won a new volunteering award announced by David Cameron.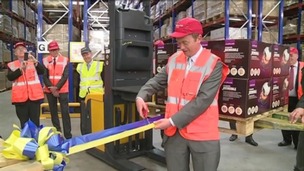 The largest employer in Kendal has opened a new £10 million distribution centre.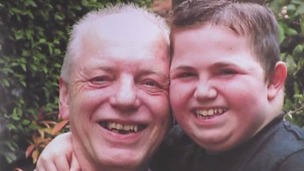 A grandfather, inspired by his grandson with muscular dystrophy, is creating a music charity to raise awareness for their conditions.
Live updates
£160 million windfarm opens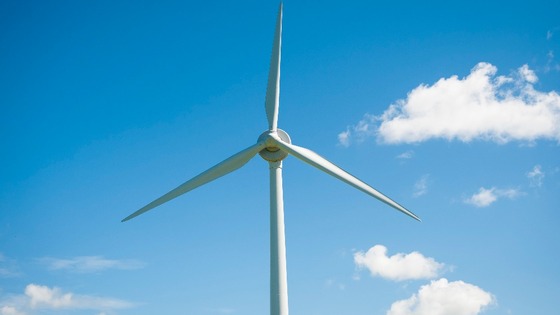 One of Scotland's largest onshore windfarms will be opened near Lockerbie.
The controversial Harestanes windfarm, with 68 turbines, will produce enough energy to meet the needs of 73,000 homes.
Scottish Power Renewables says the £160million project has supported 150 jobs over the last two years.
Toshiba boost plans for new nuclear plant
Plans to build a new nuclear power station in west Cumbria are a step closer after a deal was struck with the company planning to build three reactors near Sellafield.
It's claimed the deal between and the Japanese electronics giant Toshiba and NuGen will provide 21,000 new jobs.
The announcement is being billed as a huge boost for Britain's nuclear power industry.
Advertisement
Children learn about marine life in South-West Scotland
Children from the South-West of Scotland have been learning all about marine life as part of project with the fisheries trust.
It encourages primary school children to spend some time with local fishermen.
Lori Carnochan caught-up with one group of students on the Solway Coast.
Toshiba boost plans for new nuclear plant
Sellafield's Workers' Campaign (SWC) have welcomed the completion of a deal which will build a new nuclear power station near Sellafield in Cumbria.
'Climate scientists are warning of the dangers to our planet of ever-rising man-made carbon dioxide emissions. Low carbon nuclear power represents a major way forward for the world and the UK to drastically cut those emissions, protect our environment and keep the country's lights on.

A major expansion of nuclear power would also give Britain the vital security of electricity supply that we need rather than depending on imports from foreign and sometimes unstable countries'
– Craig Dobson, SWC Secretary
Toshiba boost plans for new nuclear plant
A member of Cumbria County Council's Cabinet, who deals with nuclear issues, has voiced support for the new nuclear deal.
The deal, between the Nuclear Decommissioning Authority and NuGeneration, in which Toshiba owns 60% of shares, will see the development of a new nuclear plant at Moorside, Cumbria.
It's said the plant will cost at least £10 billion and create up to 21,000 jobs.
'The scale of the contribution that Cumbria is set to make in securing a low-carbon future for the UK's energy supply is massive. This site will be a powerhouse for UK plc and also a huge engine of growth for the Cumbrian economy, which is already the home of Britain's nuclear skills and expertise. There's a massive amount of work to do, but it is amazing to think that in 10 years time Moorside could be delivering power to the nation's homes.'
– Councillor David Southward
Toshiba boost plans for new nuclear plant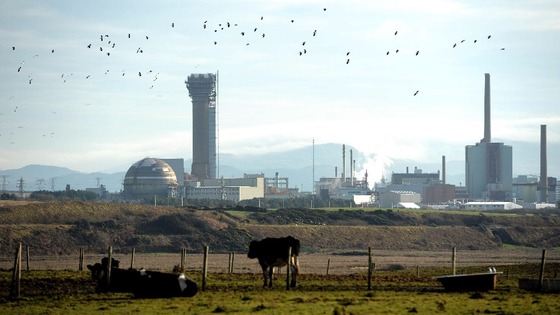 Plans to build a new nuclear power station in West Cumbria have moved a stage closer.
The Japanese electronics giant, Toshiba, has acquired a 60% stake in NuGeneration - the company that plans to build three reactors at Moorside near Sellafield.
They could be in operation by 2024, creating up to 21,000 jobs.
Advertisement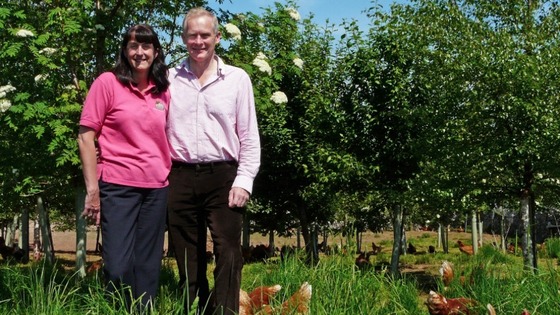 A Cumbrian egg company is in the running for a national award which recognises sustainable products and services within a company.
The Lakes Free Range Egg Company, near Penrith, won a Business in the Community (BITC) award for their sustainability of their products and services last week (25th June).
The winner of the national award will be announced on 8th July.
Fire at tyre depot in Workington
A fire has caused what police described as "substantial damage" at a tyre company in Workington, west Cumbria.
It happened at ATS Euromaster on Annie Pit Lane overnight.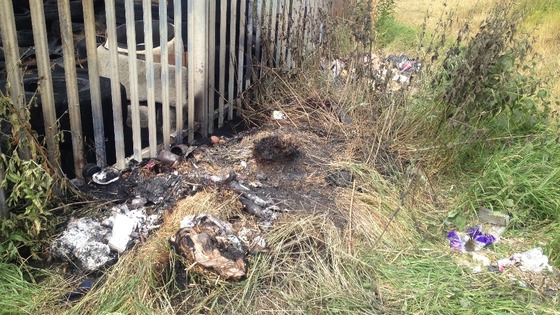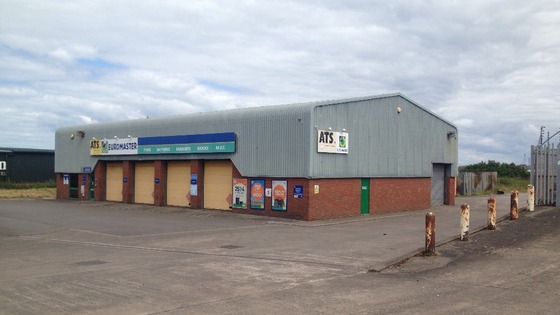 National
Britain's biggest payday lender Wonga has agreed to pay more than £2.6 million in compensation to about 45,000 customers for "unfair and misleading debt collection practices", the Financial Conduct Authority (FCA) has announced.
The economy might be showing signs of recovery but youth unemployment is still a big problem on both sides of the border.
A new community cafe in Hawick is hoping to help young people onto the employment ladder.
The Almond Tree, which opens on Friday 25 June, will reinvest profits back into youth projects in the Borders.
Katie Hunter reports:
Load more updates