A South of Scotland MSP has accused the Scottish Government of landing "a hammer blow" to sports funding, in the latest budget.
Conservative Brian Whittle, a former Olympian, has pointed to an 8.3 percent reduction to funding for sports over the next two years.
This is a hammer blow to Scottish sport, at a time where the Scottish Government continues to talk about addressing Scotland's growing preventable health crisis.

When every study and expert agrees that a major factor in reducing instances of preventable disease is increasing activity, I am at a loss to understand why the SNP would decide to slash the budget responsible for promoting and developing sport."
– Brian Whittle MSP, Conservative
Labour and the Conservatives have criticised the Scottish Government's budget, which they say strips power and funding from local councils.
Read the full story ›
Advertisement
Our Political Editor Peter MacMahon scrutinises the Scottish budget, which seems to have pulled a rabbit out of the hat for local councils.
Read the full story ›
Scotland's Finance Secretary Derek Mackay has pledged to up funding for local authorities by just over £240 million.
Read the full story ›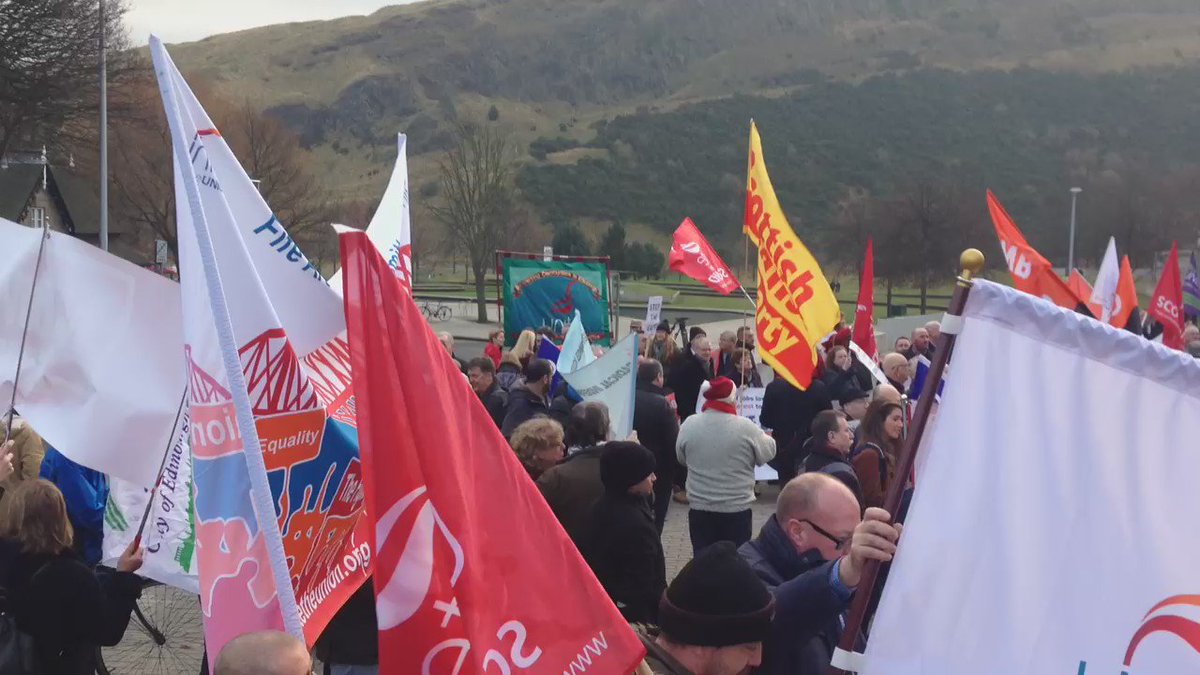 Protests are taking place outside the Scottish Parliament at Holyrood today, ahead of an historic Scottish Budget.
Find out why this budget is important.
Advertisement
Here is what you need to know about SNP Finance Secretary Derek Mackay's first Scottish budget.
Read the full story ›
A celebration of Cumbrian businesses held at Parliament has been hailed as a "resounding success" by the MPs who joined forces to host it.
All of Cumbria's MPs: Jamie Reed, Tim Farron, John Stevenson, John Woodcock, Rory Stewart and Sue Hayman, spoke at the event.
They each invited three businesses from their constituencies to attend, in order to promote Cumbria to the country's other MPs.
This day was a great way to show off the best of Cumbria, and to reach new audiences unfamiliar with the great produce our area has to offer. There was a real buzz at the event, and I hope it will help to provide a boost to the county's businesses and tourist trade.
– Tim Farron MP, Westmorland and Lonsdale (Lib Dem)
Cumbrian businesses work hard all year round to support the Cumbrian economy and many were affected by devastating floods last winter. I am pleased to be able to facilitate this important national networking opportunity.
– Jamie Reed MP, Copeland (Lab)
Dumfries & Galloway Council is urging the Scottish Government to intervene in Langholm, as Edinburgh Woollen Mill warns it could leave.
Read the full story ›
A company is making beer from skies above Moffat.
Brewer Innis & Gunn has discovered a way to extract water from clouds.
Using an airborne device fitted with a turbine and condenser, a crew of four men suck enough moisture from the cloud, cool it into water and use it to brew up to 500 pints of beer.
Innis & Gunn, known for making beer marmalade, are using their cloud-brewed beer, called Sky P.A., to help to raise £1million to continue their beer innovations.
Load more updates