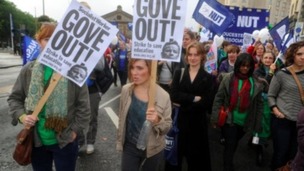 Find out if your child's schools is closed as members of the National Union of Teachers strike.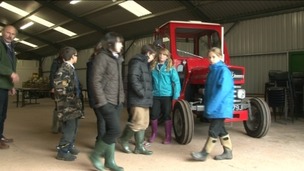 More than 260 pupils from schools around the Scottish Borders have attended an event run by Royal Highland Education Trust in Kelso.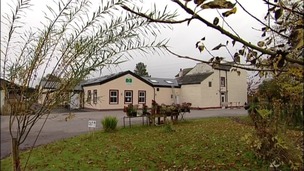 Final preparations underway for the official opening of a new building near Carlisle where people with disabilities can learn life skills.
Live updates
Teachers from across Cumbria are set to gather in Birmingham at the Annual Conference of the NASUWT over the Easter weekend.
They will join other teacher from across the UK to debate issues such as inspections, unqualified teachers, the impact of financial hardship on children and young people and the abuse of social media.
Pensions, pay and the health and wellbeing of teachers will also be high on the agenda.
The NASUWT, the largest teachers' union in the UK, have been making headlines recently across he country due to industrial action linked with pay, workload and pensions.
Numerous schools in Cumbria were closed last month as a result of such action.
"With four years of relentless assault on public education and the teaching profession behind us and a General Election in sight, this Conference will be the opportunity to send a strong message to parents, the public and politicians about the impact of four years of the Coalition Government's education policies.

"And it is a sorry record. Resignations from the profession are at an all-time high and teacher morale is at an all-time low.

"We are witnessing record levels of youth unemployment, child poverty and homelessness."
– Chris Keates, General Secretary of the NASUWT
Plans that could result in the closure of two failing secondary schools in West Cumbria have been agreed this morning.
Cumbria County Council want to replace Southfield Technology College and Stainburn school in Workington with a single academy.
Advertisement
Scottish Borders Council have approved plans to move its schools to a four and a half day week.
The local authority held a series of consultation meetings across the region to discuss the proposals. A report said the case for the move was strong in both "educational and financial terms".
Cumbria schools affected by the strike action
Around 50 primary and secondary schools have been affected today as 3000 teachers in Cumbria supported a national strike.
The National Union of Teachers is protesting against pensions, pay and working conditions.
Parents and grandparents have voiced mixed views about the action and the problems it has caused them.
Kim Inglis reports
Cumbria schools affected by the strike action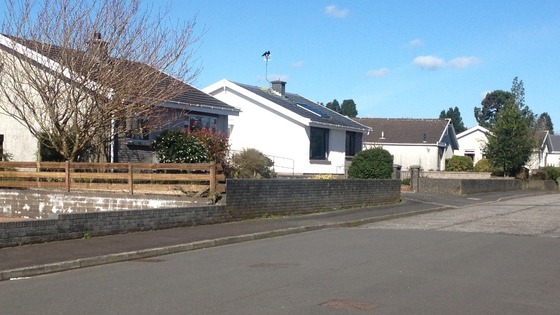 Police in Dumfries and Galloway are investigating a spate of burglaries in towns and villages off the M74.
There have been about 10 break-ins since January in Lockerbie, Ecclefechan, Moffat, Lochmaben Johnstonebridge and Beattock.
Thieves have mainly stolen cash and jewellery.
Cumbria schools affected by the strike action
The National Union of Teacher was on strike today.
Around fifty primary and secondary schools were at least partially closed today as 3,000 Cumbrian teachers supported a national strike.
We asked for your opinions.
Maybe parents should impose a fine on the school as the school would fine the parents if they took their kids out of school on unauthorised leave.
– Tina Tattie Armitage, Facebook
Isn't it sad that professional people feel that they have to resort to strike action to protect their terms and conditions of employment.
– Gerard Champney, Facebook.

If the strike has effected you, you can contact us on Facebook, on Twitter @ITVBorder or email us at pamandian@itv.com
Advertisement
A group of new apprentices are being trained to become river experts thanks to a new scheme in Cumbria.
The youngsters - all from Newton Rigg College - have joined the Eden Rivers Trust in Penrith to work on conservation projects to look after out local rivers and streams.
Cumbria schools affected by the strike action
Schools across Cumbria are closed today as members of the national union of teachers go on strike. The NUT has over 3,000 members in Cumbria.
You can find out a list of schools that are closed here.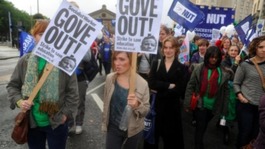 Find out if your child's schools is closed as members of the National Union of Teachers strike.
Read the full story
Dairy Unit opens at Newton Rigg
Newton Rigg students describe college life
Will Horsley and Natalie Errington are both from farming families and are students at Newton Rigg College.
They are learning new techniques and skills to take back to their farms once their courses are finished.
Load more updates