A coffee morning is underway in Carlisle to raise money for the Macmillan Cancer Charity.
It's being hosted by Lee Brennan, and he's not the only celebrity who is lending his support.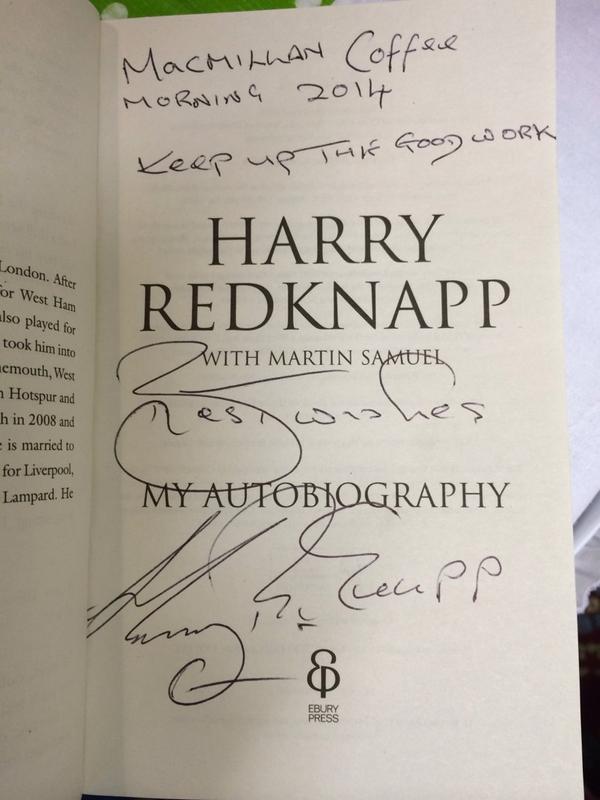 Up to 20,000 people are expected to visit Wigtown from today for its celebrated book festival.
The event has become the biggest of its kind in Scotland and attracts some of the UK's top writers. More than 150 events will take place over 10 days days.
Advertisement
Walkers are being encouraged to explore a coastal path in West Cumbria, with a little help from a resident artist.
Bugs, history and wildlife will all feature on information boards and audio posts planned at 11 locations including Lowca. Primary school children there have been working on some ideas, as Kim Inglis reports.
West Cumbrian school children are coming up with ideas to give a coastal walkway the artistic treatment.
Pupils at Lowca are looking at history, geography and science to create artworks that will give walkers more information about the area.
The project is being run by Copeland Council.
A multi-million-pound community hub is being built in Carilsle. The first sod was cut to mark the beginning of the building work.
The Harraby Community Campus scheme will see a new community centre including a cafe, a library link, children's centre and sports facilities. A new primary school will be built on the site of the former North Cumbria Technology College.
The scheme has received £12 million of investment from Cumbria County Council and £1.6 million from Carlisle City Council.
"This is one of the most exciting schemes the county council has undertaken in recent years and it will deliver first-class facilities for this part of the city."
– Councillor Stewart Young, Leader of Cumbria County Council
Building work begins today on a multi-million-pound community hub in the Harraby district of Carlisle.
The first sod will be cut to mark the construction of the new Pennine Way School and Community Centre, on the site of the demolished North Cumbria Technology College. It's funded by the County and City councils, and work's expected to finish next summer.
Advertisement
Adam Walker, the UK's premier open-water swimmer and an ambassador for the Royal Life Saving Society, is a man who has achieved some incredible feats.
As the only Brit - and one of four people in the world - to swim the Ocean Sevens, Adam's open-water swimming challenges have taken him all over the world.
He's been visiting our region to teach open-water swimming, and to inspire more people to take part in the sport.
Children across the region are back at school and for many it's the start of a busy year of important exams.
But two 11-year-olds in Cumbria, who are just starting at secondary school, already have one GCSE each under their belt - passing them five years ahead of time. Tim Backshall has been to meet them.
Two students from Whitehaven have proved they're budding brainboxes, after passing their GCSE maths exam five years early.
Mia Oakes and Jack Byers took the exam this summer at the age of just 11 - after their school recommended them for the challenge. They now hope the results will help them in their new secondary schools.
Young people in Carlisle have been getting involved in the community with the help of Cumbria Police's Community Support Officers.
Read the full story ›
Load more updates