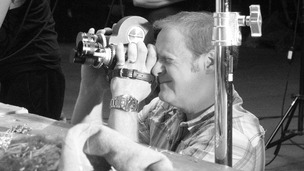 A film based at Florence Mine in Egremont will premiere on Saturday 15th December.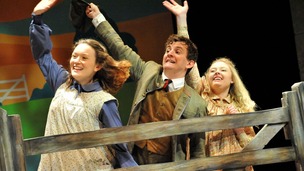 Samantha Parker reviews The Railway Children, which is running until January 19th, at Theatre by the Lake in Keswick.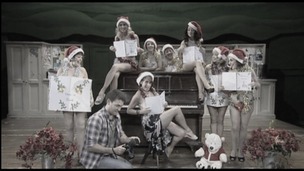 The stage show of Calendar Girls has opened in Carlisle. The stage version of the true story has made more at the box office than the film.
Live updates
Foodies get a taste of Dumfries and Galloway
Food fans have been getting a taste from Dumfries and Galloway. Special events have been held over the bank holiday weekend to encourage people to try the areas food and drink. It's organised by Savour the Flavours which supports producers and holds events throughout the year.
At the New Abbey Tearooms, they baked some of the cakes they first made when they opened 30 years ago and Jacqui Wilson says they've been popular.
Thousands expected at South Scotland arts event
One of the biggest arts festivals in the UK is expected to draw thousands people to Dumfries and Galloway.
The Spring Fling takes place at the end of the month as South West Scotland's renowned artists throw open their studios to visitors for three days.
Matthew Taylor went to the launch.
Advertisement
Calvin Harris: Top of the charts
Dumfries DJ Calvin Harris makes chart history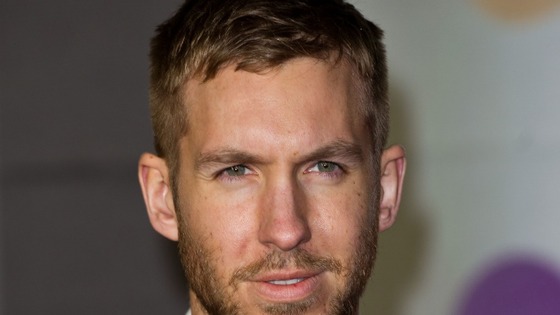 Dumfries DJ and producer Calvin Harris has made chart history after becoming the first act to score eight top ten hits from the same album.
The songwriting star clocked up his latest hit when his collaboration with Ellie Goulding, "I need your love", reached number seven in the charts.
The song, which is from his album "18 months", means that Harris has surpassed Michael Jackson who achieved seven top ten hits with his 1987 album "bad".
The album has sold more than 543,000 copies in the UK since its release in October.
Martin Talbot, from the Official Charts Company, said:
"Many artists only achieve a handful of hits in their entire careers, so for any act to secure three or four from one album is an excellent achievement.
"In turn, eight top 10s from one album is not just impressive, it is absolutely remarkable. And, of course, record breaking. Congratulations to Calvin Harris, the modern day hit-maker."
Calvin Harris has collaborated with an impressive array of stars, including Rihanna and Florence Welch, with songs like "We found love" and "Sweet nothing".
American and Cumbrian schools singing from the same hymn sheet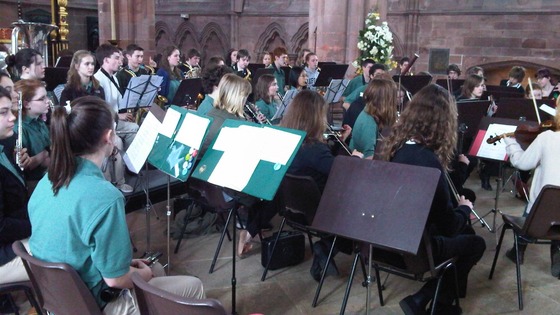 Students from America's Dover High School in New Hampshire have been playing alongside pupils from the Trinity School in Carlisle at Carlisle Cathedral.
Thirty eight students from the New Hampshire school are on a music and culture exchange tri, and are practising ahead of a free concert tonight.
Next April pupils from Trinity will head across the Atlantic to see how the schools teach music differently.
New home for famous Cumbrian tapestry
Kendal's Quaker Tapestry's new home
Temporary lodgings are being sought for Kendal's Quaker Tapestry as its current home at Georgian Friends Meeting House as repairs are carried out on the building.
The building has been damaged by the harsh cumbrian weather. The Grade II listed building needs £25,000 worth of repairs.
The work leaves the centre without an exhibition space and without a homes for the tapestry.
"We've just finished a major textile conservation project to re-mount and frame every single one of the 77 tapestry panels.

"This means they are better protected and far more portable. More importantly, we are now well equipped to mount a temporary exhibition in venues around Kendal."

"Whilst we can display some of the panels in an adjacent room, the Friends Meeting Room, we need to find a temporary home for more of the embroidered panels. If we can find an empty town centre shop we can turn this disaster into something good by taking the panels to the people."
– Bridget Guest, Centre Manager,
Latest acts announced for Wickerman Festival
Scottish singing sensation to headline Wickerman
Scottish singing sensation Amy Macdonald has been confirmed to headline on Saturday 27th July at the 12th Wickerman Festival in Dumfries and Galloway.
Watch her singing one of her most famous songs, 'Mr Rock and Roll':
Advertisement
Latest acts announced for Wickerman Festival
Wickerman will be the 'ultimate summer party'
"Wickerman prides itself on offering festival goers a truly diverse line-up, so it is fantastic to announce acts that cross so many different genres of music.

"With Amy Macdonald, The Enemy and KT Tunstall joining already announced Primal Scream, we are confident that this year's festival will be the ultimate summer party and we are looking forward to announcing further exciting line-up additions over the coming months."
– Helen Chalmers, Wickerman Festival co-ordinator
Latest acts announced for Wickerman Festival
Wickerman Festival- latest line-up announced
The latest acts for the 2013 Wickerman Festival have been released.
The event, now in its 12th year will take place on Friday 26th & Saturday 27th July at Dundrennan, near Kirkcudbirght in Dumfries and Galloway.
The star line-up so far includes:
Primal Scream- Scottish rock legends famous for songs like 'Get your rocks off' and 'Country girl'.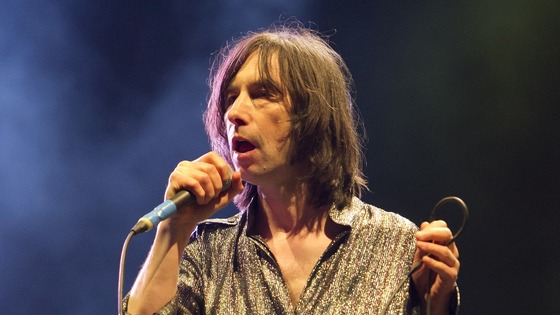 Amy Macdonald- Scottish singing sensation who has won numerous awards for songs like 'Mr Rock and Roll' and 'This is the Life'.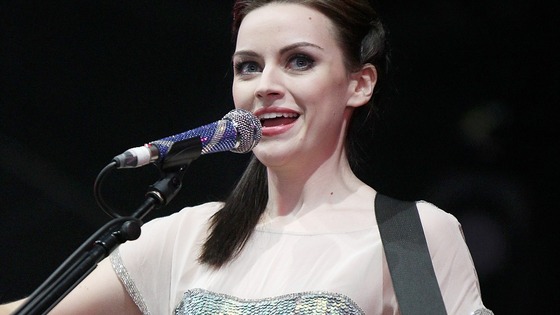 KT Tunstall- Multi platinum selling singer songwriter famous for 'Suddenly I see' and 'Other side of the World'.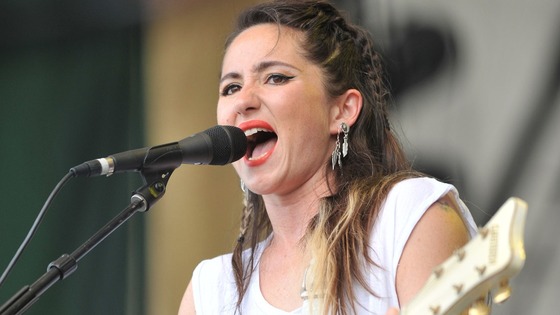 The Enemy- An English indie rock band who shot to fame with singles like 'You're not Alone' and 'Away from Here'.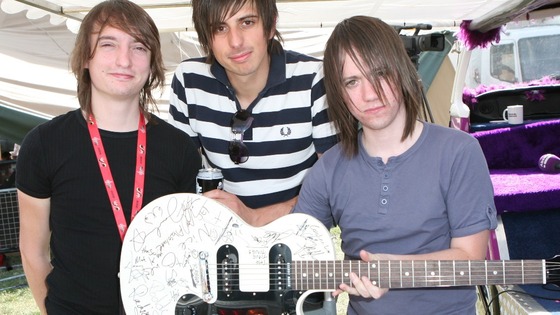 Other confirmed acts include Dexys (formerly Dexys Midnight Runners), Bellowhead, King Charles, Public Service Broadcasting, Roddy Hart, Holy Esque and North Tyneside Steelband.
Latest acts announced for Wickerman Festival
Amy Macdonald says she can't wait to play at Wickerman Festival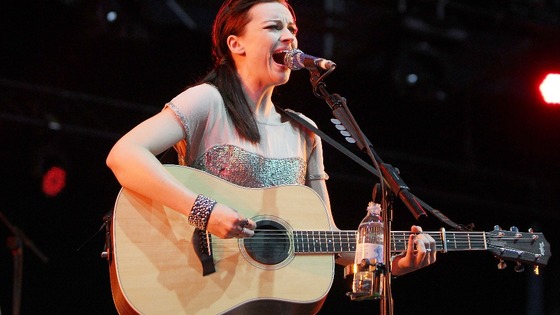 She may have won awards all over the World and played in front of huge crowds, but Scottish singer Amy Macdonald says she can't wait to headline at one of Scotland's biggest music events.
The singer-songwriter will play on the Saturday night stage during the Wickerman festival.
She says she loves any excuse to perform in Scotland.
Latest acts announced for Wickerman Festival
Headline acts for popular Wickerman festival confirmed
Scottish singer Amy Macdonald has been confirmed as one of the headline acts in this Summer's Wickerman Festival.
KT Tunstall and The Enemy are also in the line-up joining Primal Scream for the July event.
Festival organisers say the line-up provides something for all by taking in a variety of different musical styles.
The event, near Kirkcudbright, takes place on July 26th and 27th
I have heard the Wickerman audience are a great crowd to play for. There is always a great atmosphere so I am looking forward to a great evening together."
– Amy Macdonald
Load more updates