Staff at the Wetheriggs Animal Rescue Centre were surprised by a new arrival while clearing out the meerkats' pen.
They found a tiny baby meerkat, too small to move by herself, on the floor of the pen.
Doris, the baby's mother, gave birth to triplets in spring, but this time around nobody knew she was pregnant.
Staff at the Centre are currently moving the animals to a new home in County Durham, but this baby meerkat will be the last leave, as she's still too young for the journey.
If you're keen on books, Wigtown is the place to be for the next ten days.
The town's celebrated book festival is underway, and the Festival Manager says there are plenty of attractions at this year's event.
You can see more by watching Border Life, episode 29.
Advertisement
Up to 20,000 people are expected to visit Wigtown from today for its celebrated book festival.
The event has become the biggest of its kind in Scotland and attracts some of the UK's top writers. More than 150 events will take place over 10 days days.
The region's biggest food festival starts tonight.
The Taste Cumbria Food Festival attracts around 30,000 people to Cockermouth where more than 100 local producers and top chefs will showcase their work.
A group which provides fast medical help for people in rural parts of Cumbria has come up with a novel way of teaching people what to do if someone's heart stops.
Calthwaite and District Community First Responders has released an online video showing people how to perform CPR.
The difference? It's set to the music of Gangnam Style.
Sorry, this content isn't available on your device.
Carlisle Airport has confirmed that the Hollywood actor, Harrison Ford, stopped off at the city to refuel his helicopter.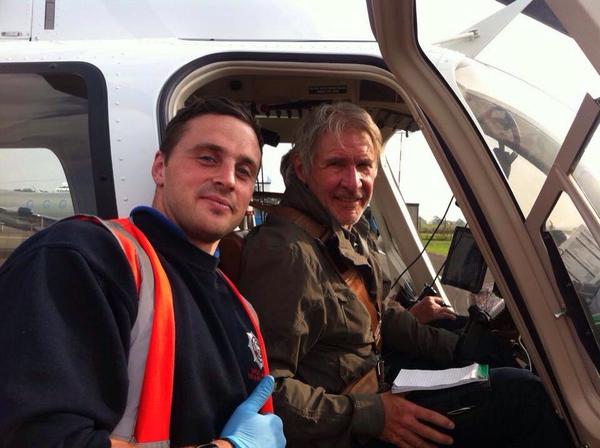 He's in Britain filming the latest Star Wars movie, Episode VII, at Pinewood Studios. He gained international fame when he starred as Hans Solo in the original Star Wars trilogy in the 1970s and 80s.
He has starred in many other films include Indiana Jones, The Fugitive and What Lies Beneath.
Advertisement
Cumbria's biggest visual arts event is celebrating another successful year with almost 200 artists opening their studio doors to visitors.
Nearly 200 galleries and workshops have been involved in C-Art 2014.
The two week long programme celebrates all types of art, crafts and design and runs until Sunday.
The term 'cracker packer' will be familiar to anyone who grew up in Carlisle. It is the name long given in the city to workers at Carrs Biscuit factory.
A new book by Cumbrian author Hunter Davies explores the lives of six women who spent their lives on the production lines over a period of fifty years. Ryan Dollard reports.
Scottish born author, Hunter Davies, has written a book about the 'Cracker Packers' - the women who worked in one of the most famous businesses in Carlisle, Carrs Biscuit Factory.
However, the book ended up being called 'The Biscuit Girls'. Find out why below:
"The Biscuit Girls' is a new book about 'Cracker Packers' - the women who worked at Carlisle's Carrs Biscuit Factory.
Below Ivy Graham, a former biscuit worker, explains more about being a 'Cracker Packer':
Load more updates