The Glasgow Gospel Choir have been performing at the Dryfesdale Parish Church in Lockerbie, as part of the town' annual Jazz Festival.
The event is now in it's ninth year and attracts acts from up and down the country who perform at a number of venues in Lockerbie, Moffat and Annan.
This year has focused on the youth jazz groups, and organisers have been trying to encourage more young musicians to get involved with music.
The Wigtown Book Festival is one of our region's great success stories, having boosted the area's local economy after a slump in the 1990s.
Now in its sixteenth year, the festival goes from strength to strength, as Gill Brown found out.
You can see more of Gill Brown's report on the Wigtown Book Festival in next week's Border Life. Viewers with Freeview can see it on ITV Border Scotland at 20:00 on Monday evening.
Advertisement
Wetheriggs Zoo's newest addition took everyone by surprise, including the owner Terry Bowes.
The baby meerkat found at Wetheriggs Zoo is too young to move without help from her aunties and mum.
Staff at the Wetheriggs Animal Rescue Centre were surprised by a new arrival while clearing out the meerkats' pen.
They found a tiny baby meerkat, too small to move by herself, on the floor of the pen.
Doris, the baby's mother, gave birth to triplets in spring, but this time around nobody knew she was pregnant.
Staff at the Centre are currently moving the animals to a new home in County Durham, but this baby meerkat will be the last leave, as she's still too young for the journey.
If you're keen on books, Wigtown is the place to be for the next ten days.
The town's celebrated book festival is underway, and the Festival Manager says there are plenty of attractions at this year's event.
You can see more by watching Border Life, episode 29.
Advertisement
Up to 20,000 people are expected to visit Wigtown from today for its celebrated book festival.
The event has become the biggest of its kind in Scotland and attracts some of the UK's top writers. More than 150 events will take place over 10 days days.
The region's biggest food festival starts tonight.
The Taste Cumbria Food Festival attracts around 30,000 people to Cockermouth where more than 100 local producers and top chefs will showcase their work.
A group which provides fast medical help for people in rural parts of Cumbria has come up with a novel way of teaching people what to do if someone's heart stops.
Calthwaite and District Community First Responders has released an online video showing people how to perform CPR.
The difference? It's set to the music of Gangnam Style.
Sorry, this content isn't available on your device.
Carlisle Airport has confirmed that the Hollywood actor, Harrison Ford, stopped off at the city to refuel his helicopter.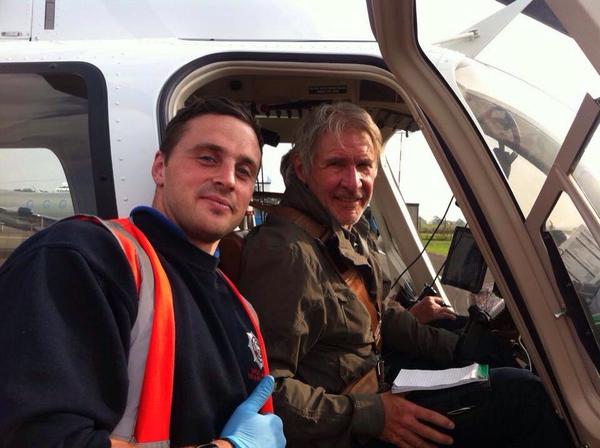 He's in Britain filming the latest Star Wars movie, Episode VII, at Pinewood Studios. He gained international fame when he starred as Hans Solo in the original Star Wars trilogy in the 1970s and 80s.
He has starred in many other films include Indiana Jones, The Fugitive and What Lies Beneath.
Load more updates