A woman whose life was turned upside down by December's floods has set up a support group for other people who have suffered.
Read the full story ›
Dozens of volunteers at the Keswick Mountain Festival have been repairing fells damaged by last December's floods.
Read the full story ›
Advertisement
An Ambleside photographer has spent the last 14 years capturing climate change images across 30 countries, on every continent in the world.
Read the full story ›
The sale of Blencathra, one of the Lake District's best known mountains, has been withdrawn.
Cumbrian landowner, Lord Lonsdale, had wanted to sell the mountain to help pay his father's death duties - but has now taken it off the market.
Some local people had opposed the sale.
Tourists have been flocking to Bassenthwaite this weekend to see a pair of newly born osprey chicks. The first arrived on Thursday, with its sibling making an entrance yesterday afternoon and bird lovers are in for another treat with a third egg due to hatch any time. Kate Walby reports.
Visitors to the Keswick Mountain Festival this weekend are being asked to donate an hour of their time to help tidy up the Lakes.
The appeal by Friends of the Lake District, is in the wake of the winter storms which have left debris in many of the Lakes and damaged footpaths around the fells.
The Friends have organised a Fell Care Day which they hope will be supported by Festival goers. They are looking for volunteers to collect rubbish from Derwentwater and to help repair paths leading to Catbells.
Advertisement
A series of possible designs for the new Moorside nuclear development in Cumbria have been drawn up.
Read the full story ›
The Environment Agency say the number of inspections they've carried out since the flooding in December has hit the 20,000 mark.
The floods which tore through various parts of Cumbria caused widespread devastation to land, bridges, roads, railways and houses.
The EA has now set a target of 650 repairs which have to be completed by August.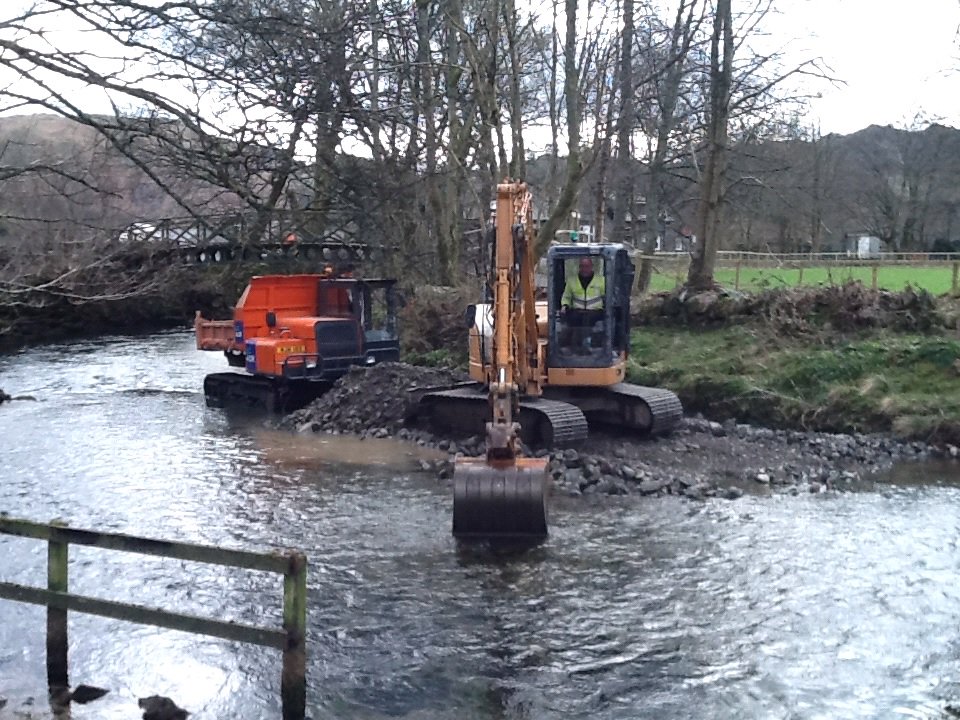 People and businesses who were affected by last December's floods are being urged to apply for help.
The Cumbria Community Foundation has now raised £10million to help people rebuild their lives.
They're offering grants to people who were affected and will be investing in projects across Cumbria.
Around 5000 farmers from across the UK arrived at the Crichton Farm in Dumfries today, to learn about grass production.
The event, ScotGrass, is held every three years to showcase the latest technology and equipment for working with grass.
It's a chance for farmers to learn how they can save, and make more money during tough times in the agriculture industry.
Load more updates