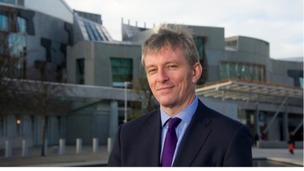 ITV Border Political Editor, Peter MacMahon on the tough economic choices facing an independent Scotland.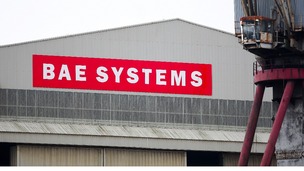 Our Political Editor Peter MacMahon explains the politics behind the job losses announced by BAE Systems today.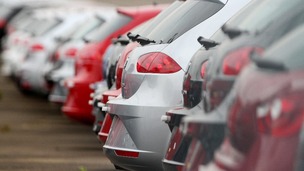 We have put together a list of tips to follow when buying a used car, and what you need to know about your rights as a consumer.
Live updates
Lecturers on strike in Cumbria
Some staff from the University of Cumbria and other colleges around the county have joined their colleagues across the country in a walkout this morning over proposed changes to pay and pensions.
The university has released the following statement:
"Some UCU and UNISON members locally may support industrial action scheduled for 3 December 2013, to demonstrate the strength of their feelings on the current national pay negotiations.

"The university has always enjoyed good local relations with the unions and in advance of the planned day of action, the university will do all it can to minimise the impact any industrial action may have on its services and students."
Previous strike action took place on 31 October, but the university has reassured the public that the impact was minimal, with only one lecture cancelled and no campus closures.
£250k for Keswick charity
A charity which aims to help people with disabilities enjoy the countryside has been awarded nearly £250,000 by Sport England.
The Calvert Trust, based near Keswick, will spend the money encouraging under 25s to be active.
The charity caters for people with sensory, learning or physical disabilities, including those with the most complex needs.
Advertisement
Scots are "biggest spenders"
Christmas is a time when many of us get into debt. Making those repayments can be a real problem, and the debt can take up to a year to clear. Liz McVey is Head of Debt Advice in Scotland for the charity StepChange.
She told ITV Border that people feel under enormous pressure to spend beyond their means at Christmas.
Scots are "biggest spenders"
With the countdown on until Christmas, debt advice organisations are urging people to get help now rather than wait for the bills to come in. Research out today suggests 13% of people in Scotland will spend £1000 or more this Christmas, a much higher percentage than people in England.
Organisations like the Citizen's Advice Bureau say some people will find themselves heavily in debt in the 2014. Watch Hannah McNulty's report below
For more advice from the Citizen's Advice Bureau click here
Scots are "biggest spenders"
A survey has found people in Scotland are the biggest spenders in Britain when it comes to Christmas.
The research by a debt advice website found 13 per cent of people plan to spend more than 1,000 pounds.
The figure is more than three times the number of people in England who are intending to spend that amount.
It has led to warnings some could find themselves with bills they are unable to pay in the new year.
We asked shoppers in Dumfries how they are preparing financially.
Scots are "biggest spenders"
Almost a quarter of people in Scotland will find themselves in debt as a result of this Christmas.
24% of Scots say they are expecting to end up in debt this year compared to 17% of English people and 20% in Wales.
A survey carried out by ScotlandDebt.co.uk found that being the most generous spenders at Christmas is having a negative affect on many people in Scotland.
As 13% expect to spend over £1,000 this year, 62% admitted to overspending during the festive season.
The debt advice charity say the figures are worrying:
"That a quarter of Scots will get into debt this Christmas is very concerning. We don't advocate everyone stopping spending altogether and we all know that circumstances can cause temporary cash shortages, but we want people to think hard about how much credit costs people in Scotland, and how long after the New Year they will be paying for their Christmas festivities."
– John Baird, ScotlandDebt.co.uk
Advertisement
Scots are "biggest spenders"
Scots are are the most generous Christmas spenders in Britain.
A recent survey by ScotlandDebt.co.uk found that 13% of Scots plan to spend more than £1,000 this Christmas whilst only four per cent of English people and eight per cent of people in Wales are planning to spent the same.
Scotland is also expected to have the highest average spend this festive season at £611.
However the debt advice charity is concerned by the number of people who could be getting themselves into debt to meet the expensive demands of Christmas.
Affordable homes in Grasmere
One of the biggest challenges facing people who've been brought up in the Lake District is trying to afford to stay there.
Property prices are hugely inflated by people wanting to buy holiday homes in the area.
This afternoon fifteen so called "affordable" homes were opened in one of the Lake District's most popular villages, and they're available to locals only.
Tim Backshall reports from Grasmere.
Affordable homes in Grasmere
15 so-called "affordable" homes are being opened in one of the Lake District's most popular villages this afternoon.
They are designed to allow local people to stay in the area, instead of being priced out of the market by those wanting to buy holiday homes.
Tim Backshall sent this lunchtime report from Grasmere,
Ready steady cook for Borders
One chef from the Borders thinks too many of us are relying on ready meals and junk food, so he is trying to change attitudes by targeting primary-aged children.
Bosco Santimano's project - You Can Cook - has just been awarded £9000 of Big Lottery Funding, as Katie Hunter reports.
Watch her full report below.
Load more updates