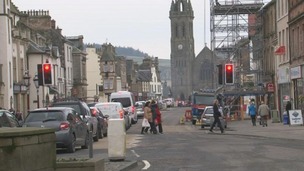 The creative community in Peebles are celebrating after coming top in a competition to find Scotland's most creative places.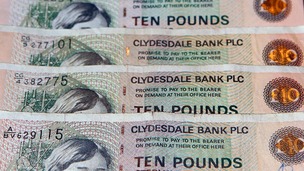 The latest poll suggests voters will base their decisions on whether they think Scotland's economy would be better or worse off.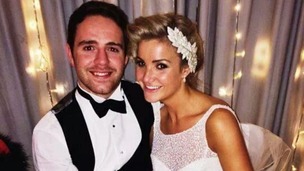 The church where Cumbrian TV presenter Helen Skelton married her husband Richie Myler has been given a £70,000 grant towards repairs.
Live updates
Up to half of all the street lights in one rural part of Cumbria may have to be be lost over the next few years.
Eden District Council is spending around one and a half million pounds to try to keep as many lights as possible but admits that hundreds will still have to go.
Watch the full report from Hannah McNulty below.
There have been angry exchanges in the Scottish Parliament over the planned closure of several police control rooms.
The Scottish Police Authority agreed last month to close five of the ten centres across the country and Dumfries is expected to be the first to go in April.
Local MSPs claimed these closures were part of a wider failure to take account of local needs.
Advertisement
A council in Cumbria has agreed a 10 year plan to continue to provide street lights in rural areas.
Eden District Council will upgrade some of the lights at a cost of £1 million. It hopes that organisations like the county council or parish councils will take on responsibility for others.
The new plan was needed after Electricity North West announced in 2011 that it was removing lights from its electricity poles for safety reasons.
It followed the death of a BT linesman, who was electrocuted while repairing telephone equipment on a pole.
Eden Council has spent a year working with parish and town councils to develop a long-term solution.
Creative cash boost for Peebles
The Borders are renowned for their creativity... and one town in particular has just been recognised by Creative Scotland.
Peebles has been awarded a cash prize to spend on events in the town - and, naturally, they plan to spend it creatively - as Jenny Longden reports.
A skills fair in Carlisle, spreading the word about apprenticeships, has proved popular.
14 companies sponsored the event - hundreds of teenagers took advantage.
Ryan Dollard reports.
Lottery saves Galloway museum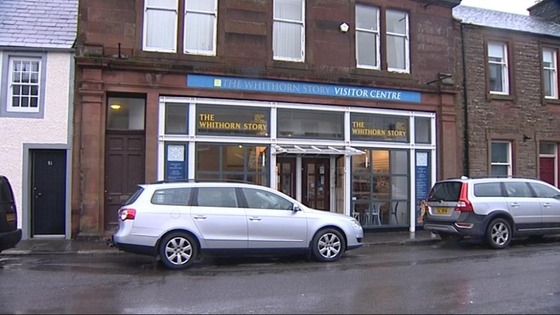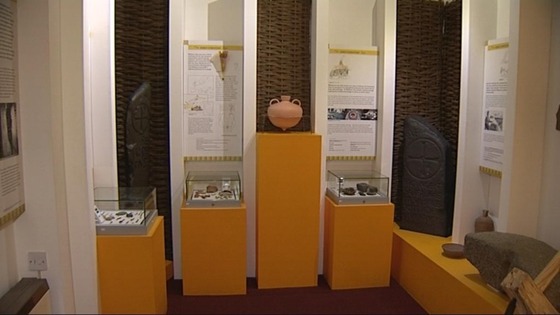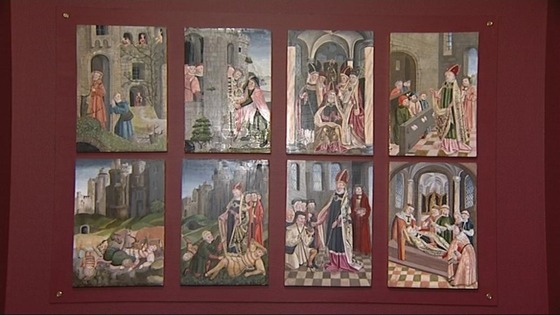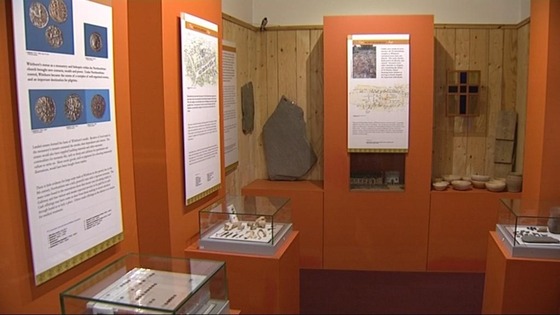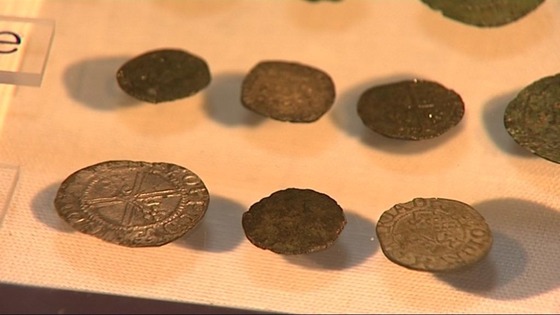 Advertisement
Lottery saves Galloway museum
A museum and visitor centre in Galloway threatened with closure has received vital funds to secure it's future.
The Whithorn Trust looked like it would have to close at the end of last year, but now £39,000 worth of funding from the Heritage Lottery Fund has ensured it's survival, and allowed for the visitor centre to re-open.
Ambulance service facing axe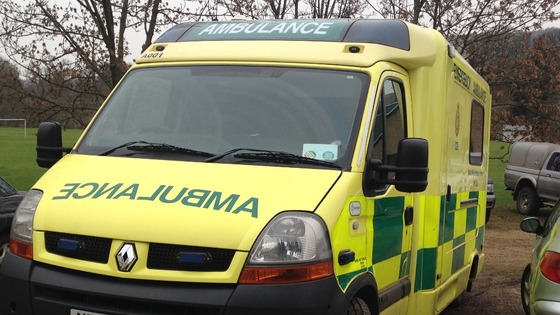 Locals in Alston want a fully functioning ambulance service.
The agency ambulance they have at the moment is under threat.
Creative cash boost for Peebles
General Manager of the Eastgate Theatre in Peebles, Caroline Adam, put together the bid for Peebles in the Creative Places Award.
She speaks to our reporter Jenny Longden.
Ambulance service facing axe
A community run ambulance, which is said to be a lifeline for people in Alston, could be axed.
The so-called agency ambulance has operated for 45 years, staffed by five members of the local community, trained in basic life support.
The agency ambulance responds to emergency calls in Alston Moor to help patients until the ambulance service staff arrive.
The future of the ambulance and other local urgent response services will be discussed at a meeting at Samuel King's School tonight.
Load more updates