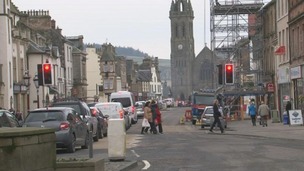 The creative community in Peebles are celebrating after coming top in a competition to find Scotland's most creative places.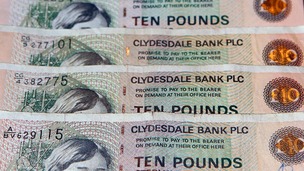 The latest poll suggests voters will base their decisions on whether they think Scotland's economy would be better or worse off.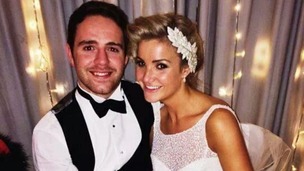 The church where Cumbrian TV presenter Helen Skelton married her husband Richie Myler has been given a £70,000 grant towards repairs.
Live updates
Toshiba boost plans for new nuclear plant
A member of Cumbria County Council's Cabinet, who deals with nuclear issues, has voiced support for the new nuclear deal.
The deal, between the Nuclear Decommissioning Authority and NuGeneration, in which Toshiba owns 60% of shares, will see the development of a new nuclear plant at Moorside, Cumbria.
It's said the plant will cost at least £10 billion and create up to 21,000 jobs.
'The scale of the contribution that Cumbria is set to make in securing a low-carbon future for the UK's energy supply is massive. This site will be a powerhouse for UK plc and also a huge engine of growth for the Cumbrian economy, which is already the home of Britain's nuclear skills and expertise. There's a massive amount of work to do, but it is amazing to think that in 10 years time Moorside could be delivering power to the nation's homes.'
– Councillor David Southward
Toshiba boost plans for new nuclear plant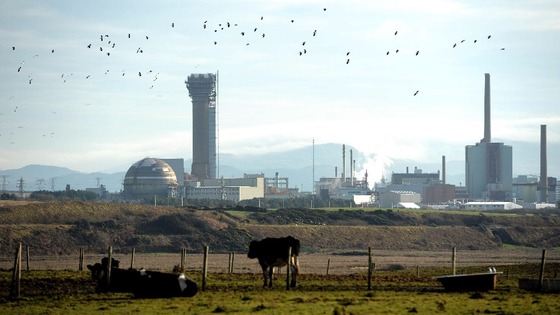 Plans to build a new nuclear power station in West Cumbria have moved a stage closer.
The Japanese electronics giant, Toshiba, has acquired a 60% stake in NuGeneration - the company that plans to build three reactors at Moorside near Sellafield.
They could be in operation by 2024, creating up to 21,000 jobs.
Advertisement
The South Lakes MP Tim Farron is calling on the Government to build a high speed rail link between Newcastle and Carlisle.
It follows a proposal earlier this week from the Chancellor to create one between Leeds and Manchester.
Tim Farron says that improving infrastructure in the North means thinking further than Manchester.
Wonga to pay out £2.6m compensation to customers
If you have taken out a payday loan with Wonga and think you might be affected by today's announcement on compensation, you can call the claim line on 0800 840 0836 to check.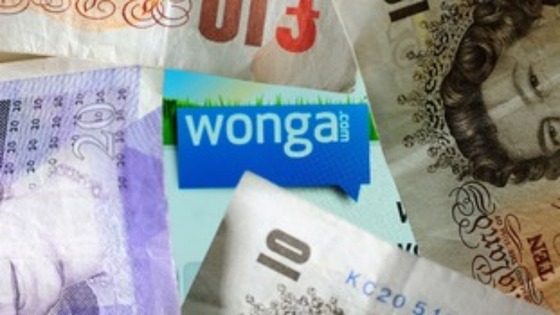 The compensation relates to loans taken out between October 2008 and November 2010.
Wonga to pay out £2.6m compensation to customers
The payday loan company Wonga has been ordered to pay out over two million pounds in compensation to customers over "unfair and misleading debt collection practices."
Wonga contacted customers in arrears under the names Chainey, D'Amato & Shannon and Barker and Lowe Legal Recoveries threatening legal action if the debt was not repaid.
Neither of these firms existed and Wonga was using this tactic to maximise collections by piling the pressure on customers, the Financial Conduct Authority said.
Wonga has apologised "unreservedly" for the failings, which took place between October 2008 and November 2010.
National
Britain's biggest payday lender Wonga has agreed to pay more than £2.6 million in compensation to about 45,000 customers for "unfair and misleading debt collection practices", the Financial Conduct Authority (FCA) has announced.
Advertisement
Eden District Council is proposing plans for more than 3,500 new homes to be built over the next 18 years in the area.
The local plan aims to create more affordable homes for young people looking to get on the property ladder.
A study that recommended the sheriff courts in Jedburgh and Selkirk be allowed to remain open has been approved by the Scottish Court Service Board.
The feasibility report concluded the best way to keep an integrated justice service in the Borders would be to keep the courts in the two towns, which have up until now been threatened with closure.
The study will be considered by the Scottish Borders Council at its meeting later this week.
"I welcome the feasibility study conclusions, reached after extensive dialogue with a wide range of justice organisations on future justice services in the Scottish Borders. I am confident this gives us a solid platform to deliver the best services for the people of the Scottish Borders.

"The feasibility study shows that while it is right we test the concept of justice centres it equally important it is that we tailor approaches that are right for local communities, and we will continue with this approach as we consider Justice Centres in other locations"
– Eric McQueen, Scottish Court Service Chief Executive
£6bn overspend on nuclear clean-up at Sellafield
The Nuclear Decommissioning Authority has released a report estimating that it could cost nearly fifty billion pounds to decommission the site at Sellafield over the next 100 years.
The authority say that while this is a six billion pound increase upon last year's figure,
"...It was always the case that cost estimates for the complex projects associated with decommissioning Sellafield's historic waste facilities would increase as these projects mature and our understanding increases."
£6bn overspend on nuclear clean-up at Sellafield
The Nuclear Decommissioning Authority has published its latest financial accounts and has revealed that the cost of cleaning up Sellafield nuclear plant in West Cumbria was nearly six billion pounds over its estimate for last year.
The authority described the decommissioning of Sellafield as "one of its most challenging environmental restoration projects."
Last year, nuclear management partners - who were awarded the contract, were heavily criticised for initial overspend on the clean up project.
Load more updates