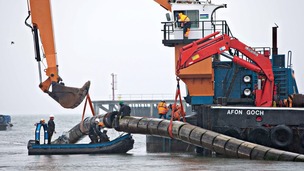 An £8m scheme to clean up beaches and the sea in west Cumbria nears completion.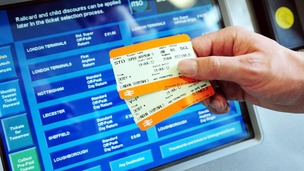 Unions describe 'Great Train Robbery' as rail fares increase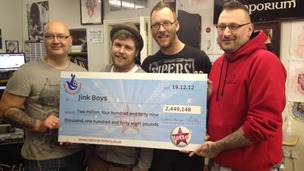 A group of four tattoo artists from West Cumbria have won £2.4m on the National Lottery. They scooped the jackpot in Wednesday's draw.
Live updates
Analysis: Budget Day 2013
National
How will the Chancellor's Budget affect you?
Here are some of the measures announced by Chancellor George Osborne that could affect voters' wallets:
Rise in personal allowance brought forward to 2014, meaning no income tax on the first £10,000 of earnings
Tax free child care vouchers worth £1,200 per child and increased support for families with children on universal credit
Flat rate pension worth £144 a week to be brought forward to 2016
Fuel duty rise scrapped
Help for Equitable Life policy holders extended to those who bought with-profits annuities before 1992, with payments of £5,000 and extra £5,000 for those on lowest incomes
Planned 3p rise in beer duty tax scrapped and replaced by a 1p cut in duty on a pint of beer
New Help-to-Buy scheme for those struggling to find mortgage deposits will include £3.5 billion for shared equity loans, and a Government interest-free loan worth 20% of the value of a new build house
Cap-on social care costs to come in in 2017 and protect savings above £72,000
Analysis: Budget Day 2013
Business Club members welcome reduction in Corporation Tax
Stephen Winyard from Stobo Castle in Peebles, and Philip Cranston from Cranstons Butchers, both welcome the Corporation Tax reduction in 2015.
Sally Fielding from Sally's Cottages in the Lakes says that anything that puts more cash in the pockets of her customers is a good thing.
All say that there are not enough incentives to help younger people find work.
Advertisement
Analysis: Budget Day 2013
Help for buying and building of homes to boost construction industry?
Joe Wilkinson, a builder who works in Cumbria and southern Scotland is very pleased with announcement of help for people looking to buy homes and build new homes.
He hopes that it will kick start the construction industry.
Analysis: Budget Day 2013
Business Club members watching Budget
ITV's Hannah McNulty is watching the Budget with Business Club members.
"Nods all round the extra funding for infrastructure, roads, rail and
broadband."
Budget day strikes
Around 1,300 Government staff on strike in Scotland
The Scottish Government has estimated that around 1,283 workers from its core and main agencies are on strike, equating to around 18% of Government staff.
A spokeswoman for the Government said:
"Main Scottish Government and agency buildings have remained open and arrangements are in place to ensure essential business continues."
Budget day strikes
'Our members have had enough' says PCS union rep
"There's clearly going to be a further cut in the grant that Scotland gets to fund some of the the things the Scottish Government wants to do.

"That's going to hit our workers even harder than we've already been hit.

"There's been two years of pay freezes and our members have had enough."
– Cheryl Gedling, PCS Union member
Advertisement
Budget day strikes
Civils servants strike ahead of budget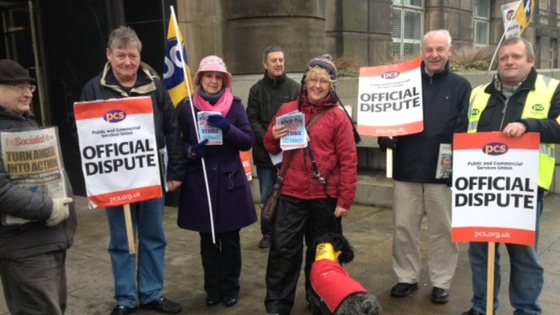 Civil servants are striking outside of the Scottish Government headquarters ahead of the budget.
It is thought that up to 250,000 Public and Commercial Services union (PCS) members could walk out today in protest over pensions, pay and working conditions.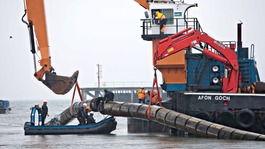 An £8m scheme to clean up beaches and the sea in west Cumbria nears completion.
Read the full story
Cumbrians urged to vote in national first
On the eve of an historic referendum in Cumbria, people are being urged to make sure they use their vote. Residents living in the Upper Eden area, around Kirkby Stephen, will be the first in the country to hold their own planning referendum. Tim Backshall reports
Full Report: Cash for Cumbrian companies up for grabs
Businesses in Cumbria are being encouraged to apply for loans to help themselves and the local economy.
1.8 million pounds has just become available via the Government's regional growth fund.
The money is being distributed by a not for profit organisation in Penrith.
Tim Backshall has been to see one business that is already benefitting from this type of loan.
Watch his full report below.
Load more updates