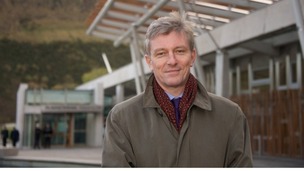 ITV Border's Political Editor dissects the battle ahead after George Osborne's Autumn Statement.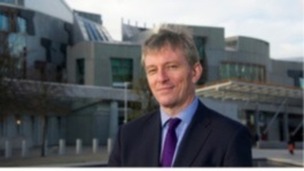 ITV Border's Political Editor reflects on the Spanish perspective on Scottish independence, voiced by Spain's Prime Minister Mariano Rajoy.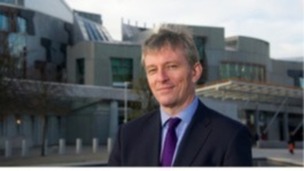 ITV Border's Political Editor, Peter MacMahon, gives his reaction to the unveiling of the SNP's White Paper.
Live updates
Independence plans revealed
MSPs will debate the Scottish Government's blueprint for independence this afternoon. The White Paper was published yesterday. The First Minister describes it as a 'mission statement' for a better nation.
Opponents say big questions about Scotland's future, including currency and taxes are still unanswered.
Today's White Paper on Scottish independence may be 670 pages long, but many voters still say they have unanswered questions.
Read the full story
Advertisement
Independence plans revealed
First Minister Alex Salmond has spoken to our Political Editor Peter MacMahon about the SNP's plans for an independent Scotland: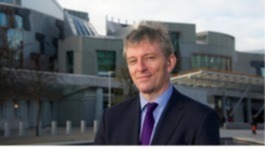 ITV Border's Political Editor, Peter MacMahon, gives his reaction to the unveiling of the SNP's White Paper.
Read the full story
Independence plans revealed
The 650 page document outlines details of the SNPs plans to take Scotland out of the United Kingdom if there's a 'yes' vote in next year's referendum.
Our Political Editor Peter MacMahon was watching the press conference in Glasgow:
Local reaction to blueprint
@hannahmcitv @itvborder Was already voting yes anyway but will be reading the document when I get a chance. We need this to flourish!
@hannahmcitv @itvborder Built entirely off the unlikely assumption there'd be a currency union. Not worth the paper it's written on
Advertisement
Local reaction to blueprint
Giving her reaction to the launch of Scottish Government White Paper, Scottish Conservative leader Ruth Davidson MSP said:
"There is nothing in today's White Paper to justify the break-up of a country that has been built up over 300 years of shared endeavour.

"In fact, the centrepiece – more childcare for Scottish families – is a promise Alex Salmond could have delivered at any time in the last six years under devolution.

"When it comes to tough questions such as currency, pensions and EU membership, there is a lot of assertion from the SNP, but little in the way of hard facts or possible alternatives.
"The Scottish Government spends little more than two pages in a 650-page document outlining a currency position.

"Even those two pages are riddled with assumptions the SNP is in no position to deliver.

"Scotland has the best of both worlds – a Scottish Parliament taking decisions on issues like health and education, as well as being part of a larger UK and all the economic strength and security that brings.
"The people of Scotland, who have waited a long time to hear Alex Salmond's detailed answers on what independence would look like, will be sorely disappointed today.

"This is not a White Paper, it's an SNP manifesto – one full of gaping holes where the costs should be."
– Ruth Davidson MSP, Leader, Scottish Conservatives
Local reaction to blueprint
John Miller Transport are a local haulage firm based in Lockerbie.
Director Davie Carson says that there are three important questions that have not been answered:
Key points from White Paper
National
The debate over Scottish independence has brought the future of the Union Flag into focus.
The Union Flag, which was adopted in 1801, combines the crosses of England and Wales, Scotland and Northern Ireland but there are doubts over the long term future of the symbol if Scotland gains independence next September.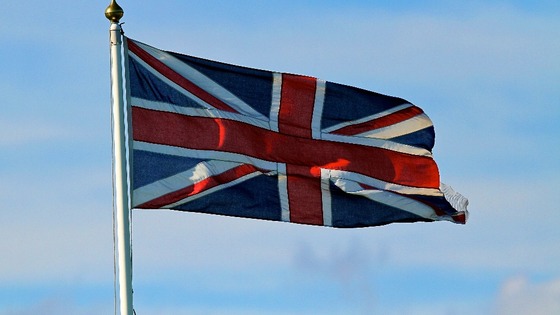 However, the College of Arms has told ITV News that there are no plans to change the Union Flag if Scotland becomes an independent state.
The authority for official flags for the UK and the Commonwealth said the Queen would remain the head of state in an independent Scotland, and therefore the Union Flag would not be affected.
The Scottish Government published its White Paper on independence this morning, outlining the overriding reasons why Scotland should leave the United Kingdom and become a separate state.
Key points from White Paper
National
One of the biggest policy announcements in the White Paper is an expansion of free childcare:
Every three- and four-year-old could benefit from 1,140 hours of free childcare - equivalent to 30 hours a week for 38 weeks of the year
This would require a "substantial increase in the workforce" creating about 35,000 jobs
Policy would be "affordable and sustainable" but there is little detail on the cost
Read: Sturgeon refuses to expand on cost of childcare pledge
Load more updates