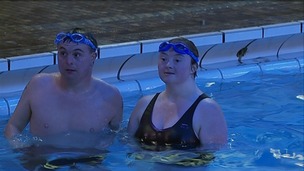 2 athletes and a coach from Dumfries & Galloway are heading to Belgium next month for the European Special Olympics.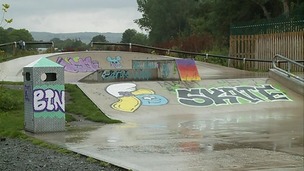 Cumbria Police warns skateboarders it's "inappropriate in the town centre" after a crash left a man with serious facial injuries in Kendal.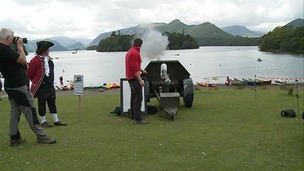 Hundreds have attended the first day of Derwent Water Regatta. The National Trust hopes it will promote water sports in the Lake District.
Live updates
D&G athletes to compete in Special Olympics
Two athletes from Dumfries and Galloway are preparing for the Special Olympics European Summer games.
Sam Pattinson and Emma Birley are taking part in a number of swimming events in the host city of Antwerp in Belgium. They were both selected back in 2013.
Andrea Manson is their Disability Swimming Coach in Annandale and Eskdale:
In rugby it seems that if you want to see plenty of tries these days, you should take in a Border League match, where Gala look to be coming into the new season in ominous form.
Stuart Cameron has more.
Advertisement
Carlisle United are still waiting for their first league win of the season after drawing 1-1 with Southend United on Saturday.
Antony Sweeney gave the blues the lead in the forty third minute, but shortly afterwards Connor Clifford levelled for the visitors with a speculative effort from twenty five yards.
The second half saw chances at both ends.
Billy Paynter went close for the blues, but ultimately Mark Gillespie's saves ensured that Carlisle wrapped up their second draw in a row.
United's players and manager are hoping to find consistency in the coming weeks after a mixture of injuries, nerves and poor luck have prevented them making the start fans were hoping for in league Two.
Motorcyclists from all over the UK are expected to take part in a memorial ride in memory of former British superbike champion Steve Hislop. The 12th annual Steve Hislop Memorial Run will leave from Denholm near Hawick in the Scottish Borders at 10 am. Money is being raised for the Scottish Air Ambulance. Steve Hislop was killed in a helicopter crash near Hawick in 2003.
Carlisle United host Southend tomorrow, Saturday 23 August.
Southend reached the play-offs last season but failed to climb out of League Two.
Carlisle are hoping for their first win since they dropped down from League One.
Ryan Dollard reports: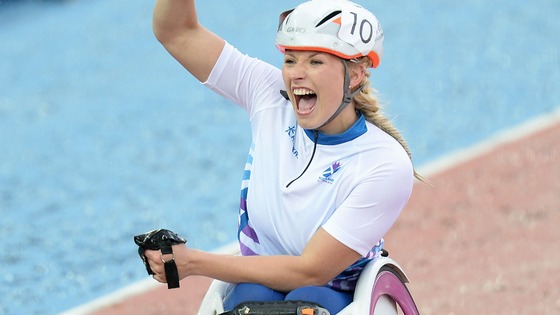 Berwickshire's Sammi Kinghorn has won her third gold medal at IPC European Championships in Swansea.
The teenager was taking on Turkey's Hamide Kurt in the final of the women's T53 800 metres. And she turned in another fine performance. After a cagey first lap Kinghorn made a bold overtaking manouvre to pass her rival on the final bend of the race and then powered home to make it a hat trick of wins at the championships.
The 800m win adding another Gold to the two she'd already won this week in the 100 and 400.
Advertisement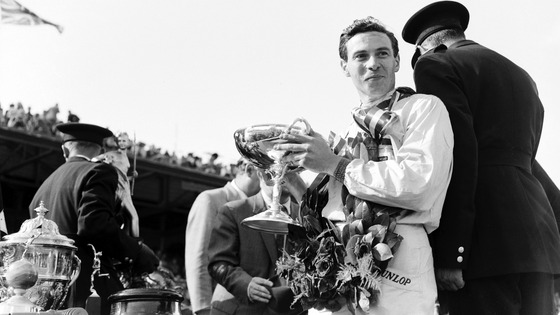 Duns racing legend Jim Clark has been honoured by a ceremonial racing of some of his old cars across the Forth Road Bridge.
Arguably the greatest race driver of all time, he won two Formula One World Championships, the Indy 500 and the British Touring Car Championship.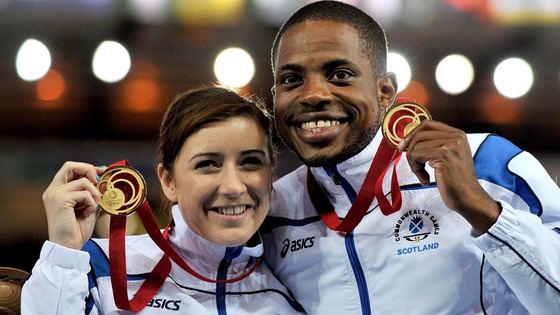 Fresh from her gold medal at the Commonwealth Games, Borders sprinter Libby Clegg will be in action at the European Paralympic Championships in Swansea later today, Wednesday 20 August.
The Newcastleton athlete is taking part in the 100 metres T12 final at 5.35pm.
Carlisle United came away from Cheltenham with a point after a nil-nil draw in the Championship last night.
New striker Jack Marriott was in the starting line-up.
He joined yesterday on a one-month emergency loan from Ipswich Town.
Ten-year-old gets prosthetic 'blade runner' legs
A 10-year-old girl who lost both legs to meningitis is one of the first children in Cumbria to get "blade runner" artificial limbs.
Olivia Story, who's from Carlisle, is now able to keep up with her school friends in the playground and has her sights set on going faster still, as Matthew Taylor found out.
Load more updates