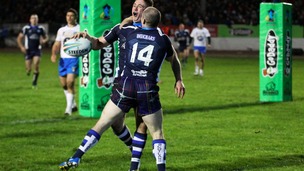 Coaches Carlo Napolitano and Steve McCormack have been dissecting what happened during this weekend's Rugby League World Cup game.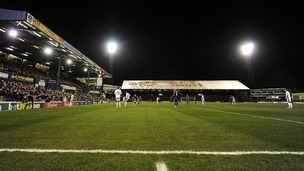 Get the latest updates as Carlisle travel to Oldham in League One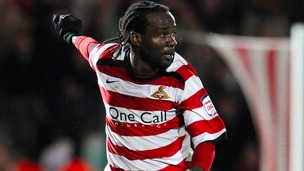 Former French International Pascal Chimbonda is expected to sign for Carlisle United.
Live updates
Crash firefighter captains club
Stranraer captain Frank McKeown, a firefighter, was on duty at the helicopter crash in Glasgow overnight until 8am, but still managed to turn out for his club in the Scottish cup at Clyde. His team managed a 1-1 draw.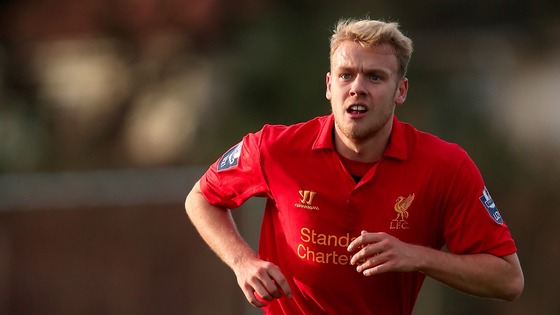 Carlisle United have today completed the signing of Liverpool midfielder Craig Roddan on a one-month youth loan agreement.
The agreement has been made with a view for a permanent move for the 20-year-old.
Advertisement
Two playing fields in Cumbria are to be redeveloped after being awarded a hundred thousand pound lottery grant from Sport England.
The fund will be split between a football pitch in the village of Thursby and Maryport Amateur Rugby League club.
A win last night over Crewe means Carlisle United are starting to put some distance between themselves and the League One relegation zone.
The Blues scored twice just before half-time - the first coming from Dave Symington's 20 yard shot, with the help of a deflection.
Just moments later Matty Robson doubled the lead with this shot.
Crewe did get a consolation goal in the 90th minute - it ended Carlisle 2 Crewe 1.
Damaged caused following United v Boreham Wood match
Carlisle United boss Graham Kavanagh says the fallout after the FA cup clash with Boreham Wood was "handbags" and both sides "probably did and said things they wish didn't happen".
The non-league side strongly denies urinating in the dressing room, blaming the mess on orange juice.
So was it urine or orange juice? Watch Graham Kavanagh's press conference below:
Damaged caused following United v Boreham Wood match
The fallout between Carlisle United and the non-league side Boreham Wood shows no sign of abating.
The two met in a bad-tempered FA cup match on Tuesday evening.
Afterwards Carlisle made a formal complaint to the Football Association, claiming that the Boreham Wood players had deliberately damaged the changing rooms.
In response the Hertfordshire side threatened legal action. The Carlisle manager hasn't withdrawn the allegations.
Katie Hunter reports:
Advertisement
New sports facilities officially re-opened
The latest sports hub in the Scottish Borders is to be officially launched today.
The initiative is being rolled out at nine venues in the region. The most recent is at Tweedbank Sports Centre
The idea behind the sports hub is that different sporting clubs and groups can practice at the same time. This means they can share facilities, coaches and players.
Community Sports hub manager Mark Drummond says variety in sports is important.
"I think it is vital for young people in the Borders to have somewhere to go, to know that they are going to get a good experience, and know they have got a variety of sports they can try. We have got everything from hockey, football, cycling, even indoor bowls and rambling that people can join, we cater for all people right through the demographic"
– MARK DRUMMOND, COMMUNITY SPORTS HUB MANAGER
New sports facilities officially re-opened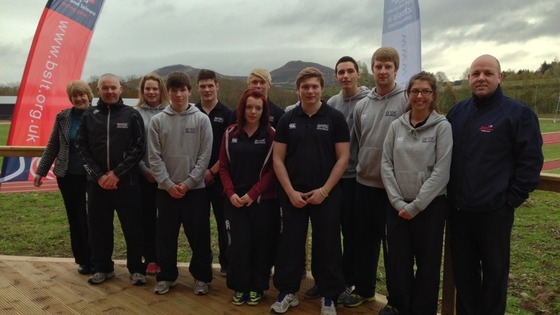 Today marks the official launch of the Tweedbank Community Sports Hub at the Tweedbank Sports Centre.
The newly refurbished facilities include the Centre's track, hammer cage, long jump and pole vault areas.
Damaged caused following United v Boreham Wood match
Carlisle United have submitted a report to the Football Assocation about damage allegedly caused after last night's 2-1 victory over Boreham Wood in the FA cup.
It's claimed that both dressing rooms were damaged. Boreham Wood have denied any wrong-doing and say they're now considering taking legal action against Carlisle if the allegations aren't dismissed.
Katie Hunter reports: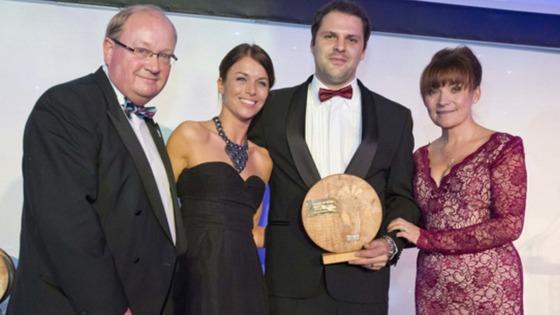 The Jedburgh to Dumfries leg of the 2012 Tour of Britain has won an award for the 'Best Sporting Event' at the Scottish Thistle Awards.
The awards ceremony, organised by VisitScotland, recognises the exceptional efforts made by companies and individuals across the industry, including accommodation providers, visitor attractions, tour operators, food and drink establishments and event organisers.
It was hosted by Lorraine Kelly on 15 November at Stirling Castle.
Alastair Grant, Commercial Director of SweetSpot Group, who organised and promoted the Tour of Britain, said:
"The Tour of Britain has been visiting Scotland and Dumfries & Galloway for a number of years with the event continuing to grow in stature and popularity, so are very proud to accept this award in recognition of our efforts."
Load more updates