Fabulous food bringing new visitors to the Lakes
A new generation of artisan food producers are attracting a different kind of tourist to the Lake District. A rise in the number of micro-breweries, farm dairies and specialist butchers is making Cumbria an epicurean holiday destination of choice.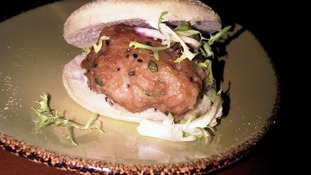 Hotels, restaurants, pubs and cafes are being encouraged to promote more Cumbrian produce to encourage gastronomy tourism to the county
Read the full story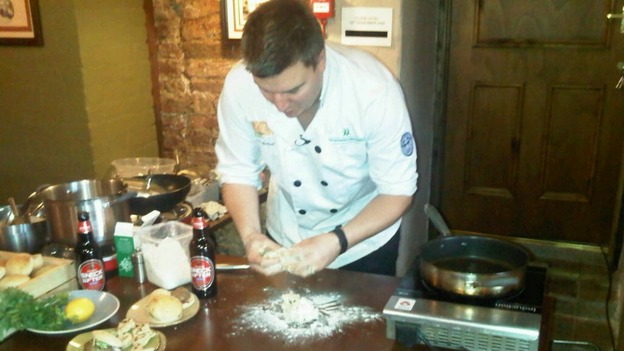 TV chef Peter Sidwell cooks some delicious flatbreads made from ingredients sourced within 5 miles of Cockermouth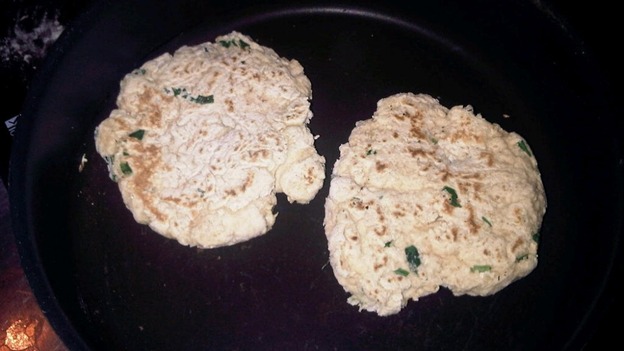 Made with local beer and wild garlic from Brigham. The recipe and Peter's cooking guide will appear on Livestream later this afternoon
Advertisement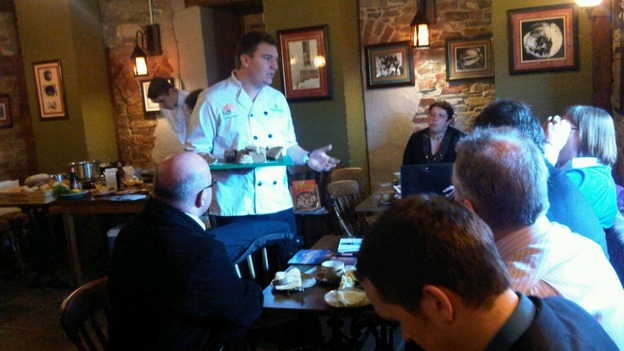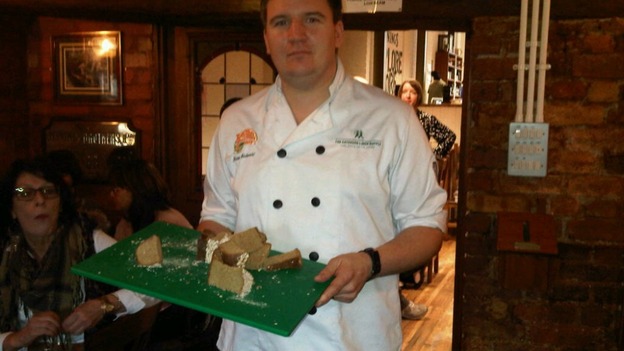 TV Chef Peter Sidwell told our reporter Ryan Dollard: "The quality of the ingredients coming out of Cumbria at the moment is superb. We should all be celebrating them more and showing the world just what we can do."Cumbrian food is another great reason to come to the county"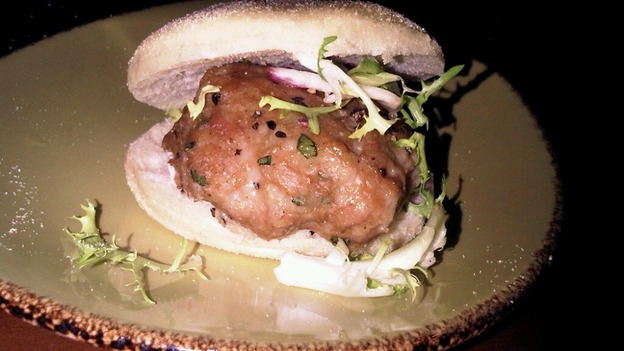 The wild Boar and Gingerbread burger is just one of the delicacies advertised at the conference. All of the ingredients for the burger are sourced from within 5 miles of Cockermouth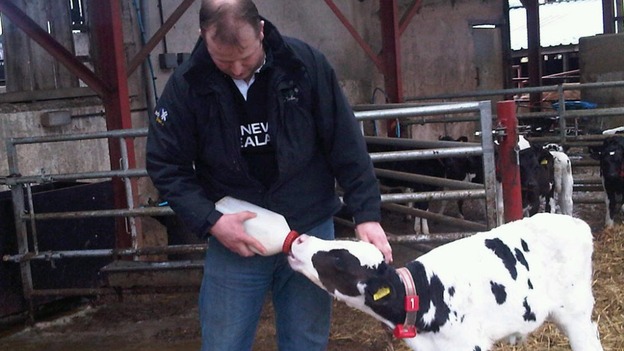 Richard Mawson told our reporter Ryan Dollard: "Nearly everything we serve in the shop and the hotel comes from the farm. The local meat and dairy produce in this part of the world is second to none. Bringing tourists to try it is a great idea."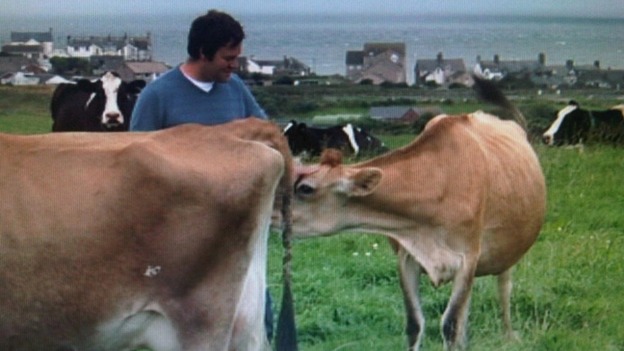 Richard Mawson's Dairy in Seascale is one of the local producers Cumbria Tourism is highlighting as an example of what the area does well.
A third generation farmer, Richard began making his own cheeses, milk, smoothies and ice cream in 2006.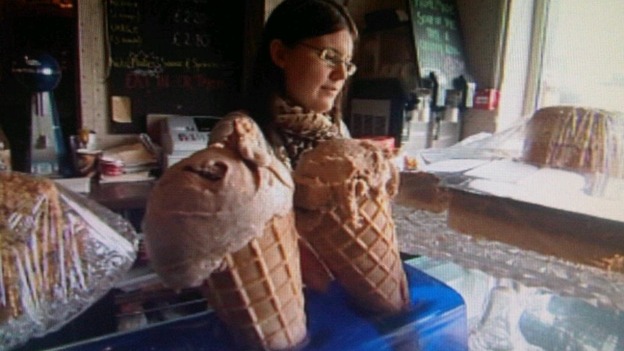 His family run ice cream parlour and cafe now attracts visitors to the West coast. Cumbria Tourism are hoping to bring other local brewers, bakers, and meat farmers to create a food trail throughout the west of the county to bring people into less celebrated parts of the Lake District
Tourism is a billion pound industry for Cumbria.
The scenery attracts thousands of visitors to the county every year.
West Cumbria is often overlooked by tourists but it has much to offer food enthusiasts.
Today local producers are coming together to market the area's specialities better.
Advertisement
Back to top