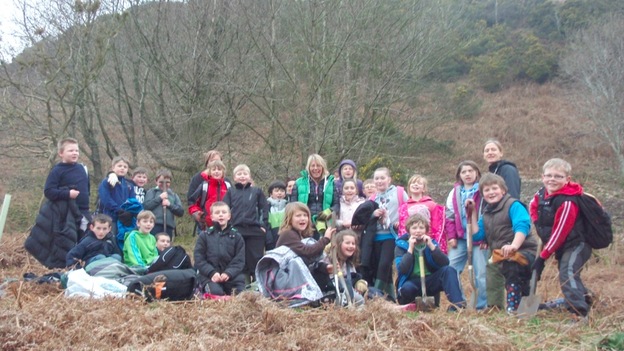 Conservation charity Friends of the Lake District has begun to plant a new wood on their land at the Helm, near Oxenholme, with the help of volunteers of all ages. School children were asked to help with the planting.
Judith Moore from Friends of the Lake District said:
"It is great to see the start of a new wood at the Helm. We've had lots of help in getting the trees planted, with groups from Centrica at Barrow, Unity College in Blackpool and Castle Park School, in Kendal helping plant as well as our regular volunteers and local people too."
More than 500 trees have been planted to start the new wood off – with 420 trees donated by the Woodland Trust and 56 more were paid for by people buying tree saplings as gifts.
The trees are a mix of oak, ask, hazel, birch, hawthorn and blackthorn and will be good for wildlife.
As part of the new wood, some sycamore trees will be felled, as there are too many. They'll be removed using a horse, a traditional method that is less damaging to the ground than machinery.
This is the first phase of the project, 500 trees will be planted over winter for the next two years.