William Wordsworth: Management Consultant?
The Lake District's most famous poet has been given a bizarre new twist as management guru. Senior executives from more than 200 blue chip companies are being sent to Cumbria to learn how to apply the 19th century poet's principles to their work.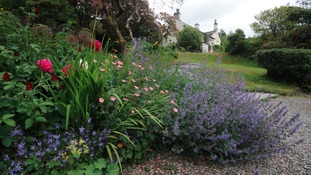 Senior managers from blue chip companies are coming to Cumbria to learn how to use Wordsworth's principles in their business.
Read the full story
Advertisement
He may have talked more about Hedgerows than Hedge funds, but William Wordsworth's poetry is the focal point of a course for high-powered executives being launched by Lancaster University. Students will study the poet as part of their studies for an International Masters in Practicing Management.
Professor Simon Bainbridge is one of the world's leading experts on Wordsworth and is running the course:
We discuss Wordsworth's concept of time, his visions and his collaboration with Coleridge to help people understand and explore other ways of thinking about their own ideas and how to use and develop them. Wordsworth helps people in business think about their priorities and their careers and how they can deal creatively with the challenges they face.

For instance, we use his concept of 'spots of time' - identifying key moments in life and reflecting on them - and its value in management and the development of individuals.
– Professor Simon Bainbridge, Lancaster University

It may seem ironic that a man who wrote the line,"Getting and spending, we lay waste our powers", should be taken on as a 21st century icon of capitalism, but Professor Bainbridge is convinced the course can help big business get on track and pull the country out of recession.
Back to top