Three Britons killed in Alps avalanche
An avalanche in Chamonix in France has claimed the lives of nine people. Three of those killed were British.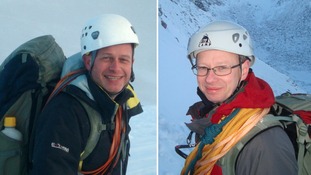 Two of the three people who died in the major avalanche in the French Alps have been named as Steve Barber and John Taylor from York.
Read the full story
Advertisement
In May St Leonard's heard from his partner Donna that Steve Barber intended to do an ice-climb on Mont Blanc and had chosen to raise funds for St Leonard's Hospice in York as an important local charity.

As far as we are aware he had no direct link with the Hospice, so we were very pleased to hear that he recognised the important part the Hospice
plays in York and the surrounding area, and we were looking forward to the photographs he promised to bring back from this adventure to use on the Hospice's website.

We are devastated to hear of Steve's death and the deaths of John Barber and Roger Payne, as well as of the other victims.

Our thoughts and prayers are with their families and friends today.
– Janet Morley, Director of Fundraising. St Leonard's Hospice, York
Three British climbers have been killed in an avalanche in the French Alps.
John Taylor and Steve Barber and experienced climber Roger Payne were among nine people killed on Mont Maudit, near Chamonix, on Thursday.
Two of the men – Taylor and Barber were climbing to raise money for a local hospice.
They were part of a team of 28 attempting to reach the summit of Mont Blanc.
Other climbers confirmed dead were from Germany, Spain and Switzerland.
For more updates visit Tyne Tees
Back to top