Care Quality Commission report
The findings of inspections into the Cumberland Infirmary in Carlisle and the West Cumberland Hospital in Whitehaven have been made public. The inspections were carried out last month.
Estephanie Dunn from the Royal College of Nursing (RCN) has told ITV Border that although patients seem to be happy there are major concerns around some of the failings.
She added that the RCN are looking forward to the new management when the Northumbria trust take over.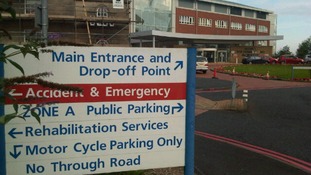 A Care Quality Commission report has highlighted a number of concerns at the Cumberland Infirmary in Carlisle.
Read the full story
Advertisement
An inspection of the A and E ward at the Cumberland Infirmary has raised concerns about cleanliness and infection control, equipment suitability and staff support.
Staff from the Care Quality Commission inspected the ward at 6am on 12th June 2012 and reported minor concerns about:
The storing of clinical waste bags
Dirty laundry bags
Black general refuse bags in a dirty utility room
High level dusting hadn't been carried out in cubicles in the unit
Some furniture required steam cleaning.
Incomplete training records for staff.
They also reported minor concerns about a shortage of some equipment including pressure mattresses, which they noted was resolved. One inspector found a plug socket was broken with the wires exposed and this was brought to the attention of the ward manager who withdrew it from service.
In all other areas standards were met and practises have been introduced in the problems areas highlighted. The CQC's inspection of the West Cumberland Infirmary and found the Trust was meeting all six of the essential standards reviewed. The Director of Nursing and Quality told ITV Border:
"I'm both pleased and disappointed, I'm pleased with the staff that they were a credit to the organisation. Of the 100% of patients interviewed in private said they were all satisfied with the care they received. I am disappointed with the minor concerns but what is a really key message is that none of those concerns directly affected patient care."
– Chris Platton, Director of Nursing and Quality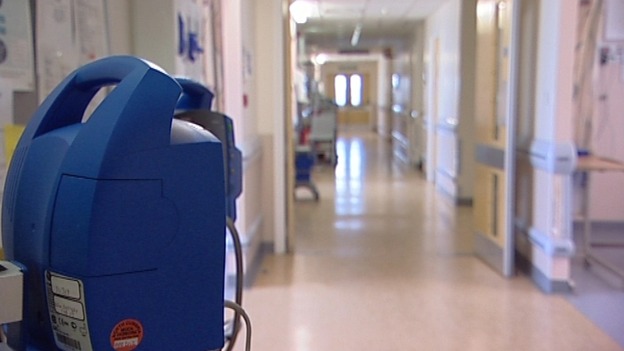 A Care Quality Commission report into the West Cumberland hospital and the Cumberland Infirmary has been published.
At the West Cumberland Hospital inspectors found that the Trust was meeting all six of the essential standards which were reviewed.
At the Cumberland Infirmary inspectors found that the Trust was meeting standards of care relating to patient care and welfare, safeguarding, medicines management, and staffing.
However, the trust was not meeting standards of care covering staff support, assessing and monitoring the quality of service provision, safety, availability and suitability of equipment, and cleanliness and infection control.
CQC Trust have been told where they must make improvements and CQC will be monitoring the actions taken by the Trust to ensure that the necessary improvements are made.
Inspectors will revisit the Cumberland Infirmary at a future date without giving any notice to check that the required improvements have been made.
Back to top