Traffic cut in Carlisle city centre
Cumbria County Council claim the new Northern Development Route has helped to cut traffic and HGVs by almost 20%.
The amount of traffic and lorries travelling through Carlisle city centre has dropped significantly since a partial ring road was opened.
The Northern Development Route opened in February - cutting traffic through the town by almost 20%.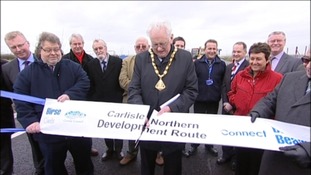 Advertisement
Back to top