Pigeon success
Pigeon-fancier Linda Hay from Dumfries is enjoying success in the bird racing world less than two years after first getting involved.
Female pigeon racer speaks of her success
Next, a pigeon fancier from Dumfries is enjoying huge success racing birds - just two years after taking up the hobby.
Linda Hay has achieved the rare feat of winning two major races back-to-back, with father and son pigeons. Her reputation is growing, as well as her collection of birds. Jonny Blair has more.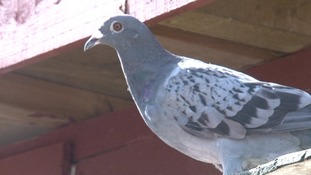 Less than two years after getting involved in pigeon racing a Dumfries woman is celebrating sucess.
Read the full story
Advertisement
Back to top