Work continues to dismantle collapsed flats in Egremont
Council workers are attempting to remove the remains of a four storey building that fell into the Ehen in Egremont after foundations were undermined by swollen river levels.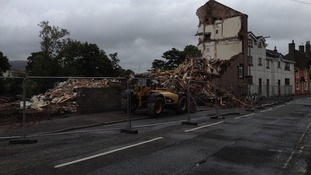 A building in west Cumbria is being demolished after it collapsed into a river following heavy rain.
Read the full story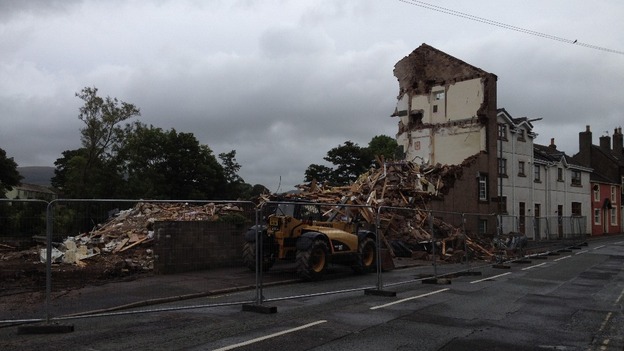 Work has begun to dismantle the last remaining wall of the block of flats that collapsed into the river Ehen in Cleator Moor. Demolition began on the day of the collapse to remove the remains of the property.
The residents of the flats weren't allowed in to rescue personal belongings as it wasn't deemed safe.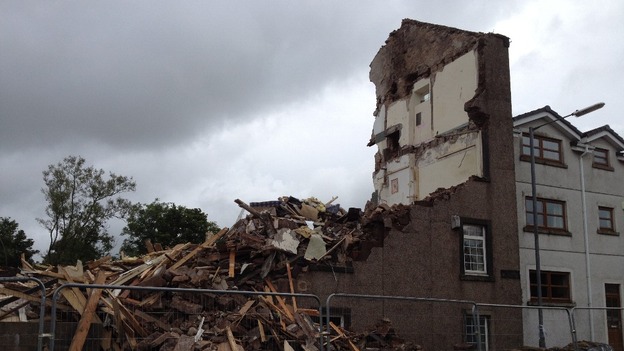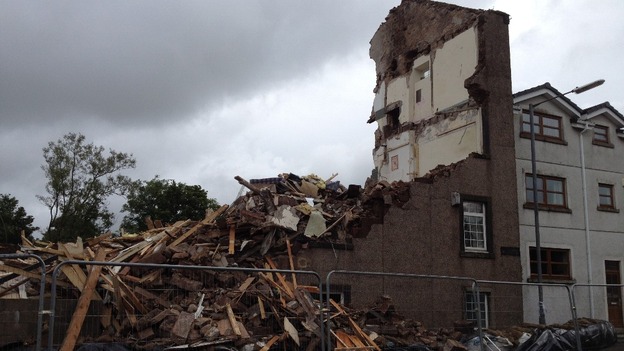 Advertisement
The four storey building is being dismantled brick by brick in order to prevent a further fall of debris blocking the river and preventing the town from being flooded.
Back to top