Landslide near Langholm after heavy rain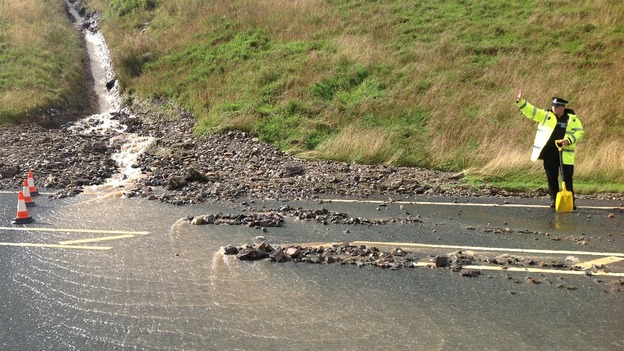 A small landslide of rocks is blocking one side of the A7 between Langholm and Auchenrivock, after heavy rain in the area. Lothian and Borders Police are on the scene, shovelling the debris off the road.
Traffic is being guided through the area and there are no major delays. Police hope to finish clearing the road by this evening.