Police in the Scottish Borders are holding workshops and session with young people, to get their views on how they should interact with one another.
Five 'Your Future, your Police' sessions are being held across the Lothian and Border region.
Youngsters from the Scottish Borders have heard from the police and tourettes sufferer John Davidson about engagement and communication between police and young people.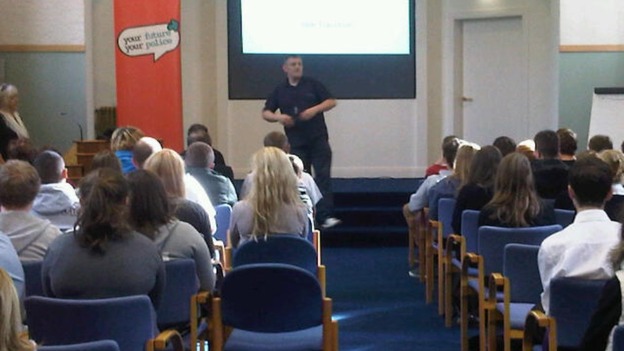 Deputy Chief Constable Steve Allen, said:_
_"The best thing about this type of event is that it allows us to engage with our young people in a positive environment, and gives us the opportunity to listen to what they have to say.
_"We will record their views and opinions of policing in the Lothian and Borders area and use them in shaping the future as we move forward to the Police Service of Scotland." _