Worker dies at tyre factory
Police in Carlisle are investigating after a suspicious death at the city's Pirelli factory.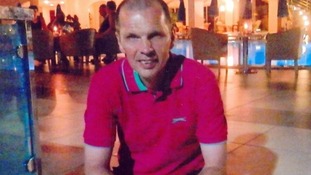 The family of the man who died in Carlisle's Pirelli factory have paid tribute to him,
Read the full story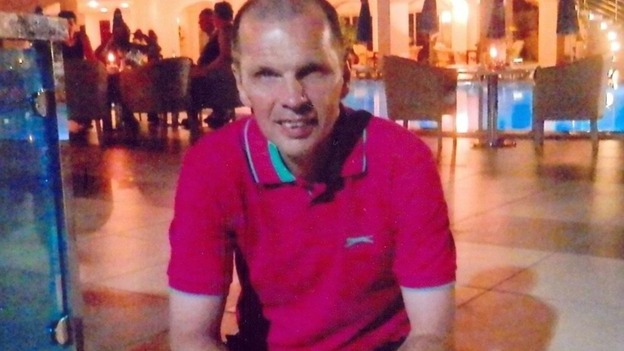 The family of a man who died in Pirelli's factory in Carlisle have paid tribute to him saying he was a man with a 'heart of gold'.
48 year old George Falder from Carlisle, an employee of Pirellis factory, was found dead inside factory machinery on Sunday 30 September.
Mr Falder's family said:
"George was the kindest man you would ever know. He would do anything for anyone. He had a heart of gold and he will be missed so much by all of his family.
"George was happy spending time with his wife Andrea and two children, Emma and Simon and loved walking pet dog Bailey.
"George had just returned from his holiday in Turkey which he had been looking forward to since he booked it. We are all glad he got to go before this tragedy happened."
An investigation is underway into the circumstances surrounding Mr Falder's death and detectives are appealing for witnesses or anyone with information to please contact Carlisle CID on 101
Advertisement
Police have asked for reassurances from the company that anyone who speaks to them can do so without fearing for their jobs or any potential consequences.
DCI Forrester explained it is important that anyone with any information comes forward, this can be done anonymously by calling 101.
Police have confirmed that a man who died at the Pirelli factory in Carlisle was found in an industrial steam oven. Paramedics were called on 30th September, but George Falder was declared dead at the scene.
Police are still treating the death as suspicious, but aren't ruling out that it may have been a tragic accident.
Production at the Pirelli factory in Carlisle has begun again today.
The factory was temporarily closed down while investigations took place into the death of a worker.
48 year old George Falder from Carlisle was found dead inside machinery at the factory on the evening of the 30th September.
An investigation into what happened is continuing by Cumbria police who are treating it as suspicious and have spoken to employees.
The police are liaising with the Health and Safety Executive.
DCI Mike Forrester, who is leading the enquiry is very keen to speak to anyone with information that might assist in piecing together what happened and they are urged to contact the police in confidence by telephoning 101.
Cumbria Police have named the man found dead at the Pirelli factory as 48 year old George Falder, from Carlisle.
Mr Falder's body was found in machinery at the site shortly after 6 o'clock last night.
Police are treating his death as suspicious.
A post-mortem examination has been carried out. Officers have spoken to employees and are working with the Health and Safety Executive as the investigation continues.
Advertisement
Pirelli have released a statement regarding the death of one of their employers at their Carlisle factory. In it they say the company is saddened by the death and confirm that work at the factory is suspended while the investigation is underway.
"Pirelli is deeply saddened to announce a death at its Carlisle site.

"On Sunday evening (September 30) an employee at Pirelli's Carlisle factory was found dead at his work station. The circumstances of this tragic event are still unclear and the matter is being investigated by the Cumbria police, with Pirelli's full support. To allow the investigation to take its course, Pirelli cannot make any further comment at this stage.
"Pirelli employs 850 people at its Carlisle factory, has been a part of the local community for over 40 years and has always made the safety of its people a top priority. At the moment, work at the factory is suspended to facilitate the investigation.

"The Company recognises the traumatic impact to the family of the deceased and will do everything it can to help them through this terrible tragedy. Our thoughts and prayers are with them."
– Pirelli
Police have confirmed that a post mortem examination is currently taking place after a man died at the Pirelli tyre factory in Carlisle yesterday. Police are investigating and have confirmed they are treating the death as suspicious. Further details are expected to be released after the post mortem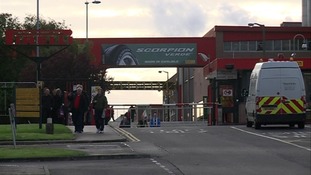 Cumbria police have confirmed that the death of a man at the Pirelli tyre factory in Carlisle is being treated as suspicious.
Read the full story
Load more updates
Back to top