Nuclear waste decision postponed
The three councils of Copeland, Allerdale and Cumbria County Council have decided to postpone their decision about whether to go through to the next stage of the process and look for a site for the proposed nuclear waste repository.
The new Minister for Energy and Climate change, Baroness Verma has visited the Sellafield plant in Cumbria.
She called for a continued and strong focus on decommissioning at the nuclear site and praised the dedication and professionalism of the workforce there.
The Minster also met with Cumbria council leaders to discuss the siting process for a geological disposal facility for nuclear waste. Baroness Verma said that finding a long term solution for dealing with the legacy of nuclear waste was vital for Cumbria:
"It has been extremely valuable to discuss with councillors in Cumbria the work that has already been done on the issue of siting a geological disposal facility, including the recent report by the Managing Radioactive Waste Safely (MRWS) partnership.

"In light of Cumbria councillors' move to defer a decision on whether to take part in the next stage of the process, I want to be clear that Government remains completely committed to a community-led and voluntarist approach. We will also work closely with the councils to provide the information and clarification they need."
– Baroness Verma

She explained how useful her visit to the Sellafield plant had been adding:
"Visiting Sellafield really does drive home the sheer scale and size of the challenge posed by our nuclear legacy, and why we must continue to focus relentlessly on our world-leading decommissioning efforts.

"Decommissioning and cleaning up the site will take many decades, but I am very encouraged by the progress being made and the dedication and professionalism of everyone at the site."
– Baroness Verma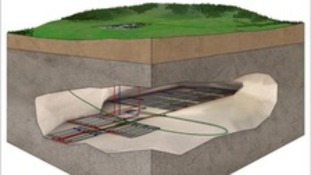 Three councils in west Cumbria were due to decide next week whether to go through to the next stage of the process and look for a site.
Read the full story
Advertisement
Back to top