Go-ahead granted for £2.2m A590 improvements
South Lakes MP Tim Farron welcomed news from the Transport Minister following the go-ahead for a £2.2m scheme to improve the A590.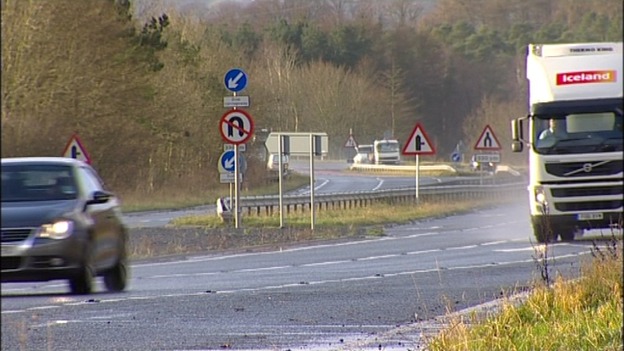 The Transport Minister has given the go-ahead for a £2.2 million investment to improve a dangerous stretch of road on the A590.
South Lakes MP Tim Farron welcomed the news, following a campaign for safety improvements to be made at the Greenodd junction following several serious and fatal accidents.
"Today's confirmation is another step in our long running campaign to improve safety on the A590. Last week the Minister met with local residents and unlike many ministerial visits, he actually came and agreed to a package of measures that will help make the road safer.

"I told him that more must be done and that I wanted him to go back to London and sign the paperwork and give Greenodd the funds. So I'm delighted he did just that. I will continue to push him and the Government on this, but his words and, more importantly, his commitments are very welcome."
– Tim Farron MP, South Lakes-Lib Dems

Transport Minister Patrick McLoughlin has pledged the funding to build a new roundabout in replacement of the existing junction with the A5092.

A dual carriageway entry and exit roads for the bypass itself, and a two-lane entry to the roundabout coming from the A5092 are also part of the scheme.
"The A590 plays an important role in linking east and west Cumbria and so will benefit from improvement of the junction. It will support the creation of 3,700 jobs and 1,265 homes by 2020."
– Patrick McLoughlin MP, Transport Secretary

Mr McLoughlin also agreed to spend £150,000 from the Department for Transport on a study to look at safety across the whole of the A590.

Work on the new improvements will begin next year.
Advertisement
Back to top