Chief Constable investigation
IPCC say no further investigation required and allegations don't amount to serious misconduct
Cumbria Police Authority have released a statement regarding the decision of the IPCC that it does not need to be involved in the investigation into the suspension of Cumbria's temporary Chief Constable Stuart Hyde.
The IPCC has passed the investigation back to Cumbria Police Authority who say they are going to appoint an independent Chief Constable to lead the investigation.The statement is as follows:
The Independent Police Complaints Commission has referred the allegations of misconduct made against Temporary Chief Constable Stuart Hyde back to Cumbria Police Authority for further consideration.

Last month, the Police Authority referred a number of allegations to the IPCC relating to a potential breach in the standards of Stuart Hyde's professional behaviour in his activities as Temporary Chief Constable.

On Thursday September 13th, Temporary Chief Constable Hyde was suspended from duty and the matter was referred to the IPCC as per proper protocol.
The Authority met today, Tuesday 9th October, where it was agreed that it will now refer matters to an independent Constabulary for further investigation.

The Authority will now liaise with HMIC to request that a Chief Constable from another Constabulary lead these further enquiries.

The Authority takes all allegations against any police officer seriously and must address these allegations in an appropriate manner.

It is important to stress that suspension does not imply guilt. It is a neutral act that will enable a full and thorough investigation to take place.
– Cumbria Police Authority

Temporary Chief Constable Hyde will remain suspended and Bernard Lawson will continue in his role as temporary Chief Constable.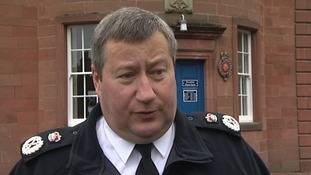 The IPCC say after investigations into allegations of serious misconduct by Cumbria's Chief Constable they no longer need to be involved.
Read the full story
Advertisement
The assessment has revealed that while some matters may require an investigation by Cumbria Police Authority, the allegations as they stand either do not amount to serious misconduct or are based on unsupported suspicion and therefore do not warrant IPCC involvement.

The IPCC has advised Cumbria Police Authority of the decision, but advised that should further evidence be uncovered that may amount to serious misconduct the matters should be re-referred.
– IPCC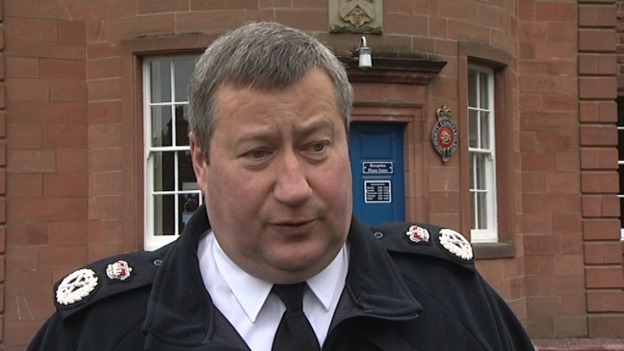 The police watchdog, the Independent Police Complaints Commission, say complaints that led to Cumbria's Temporary Chief Constable being suspended do not amount to serious misconduct. Stuart Hyde was suspended last month. It also said the claims 'were based on unsupported suspicion'.
In a statement, the IPCC said it's completed a detailed assessment and decided it does not need to be involved further in an investigation at this stage. The matter has been passed to the Cumbria Police Authority, who are meeting this afternoon.
Back to top