Tour of Britain boosted local economy
The region benefited from the Tour of Britain visiting Carlisle, Dumfries and Galloway and the Scottish Borders in September.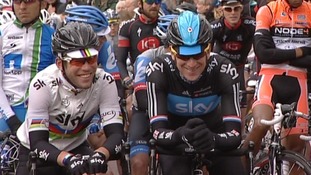 A survey has shown that The Tour of Britain has brought £2.4million to Carlisle's economy.
Read the full story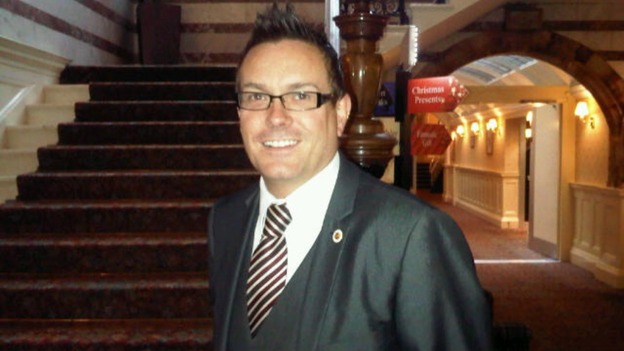 The Tour of Britain attracted huge crowds to the City Centre and was a boost for tourism.
General Manager of The Crown and Mitre Hotel David Crossley said "The hotel was full, we had 120 people for private breakfast in the ballroom so yeah we did really well out of the Tour of Britain coming.
It looked fantastic outside. People come, they come to Carlisle. They normally just drive past on their way up to Scotland, but they come in, they see what we have got, and we have got a lot to offer in Carlisle."
Advertisement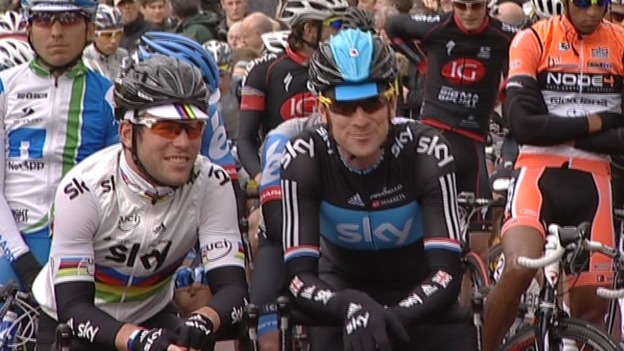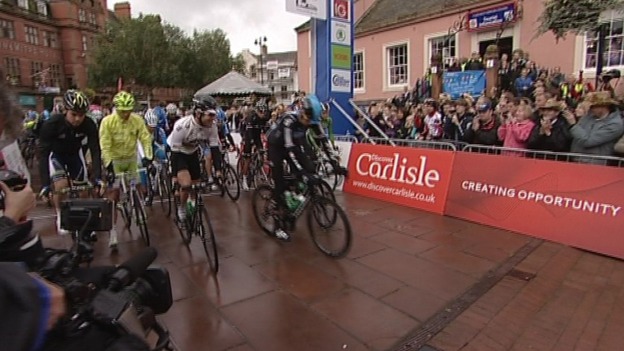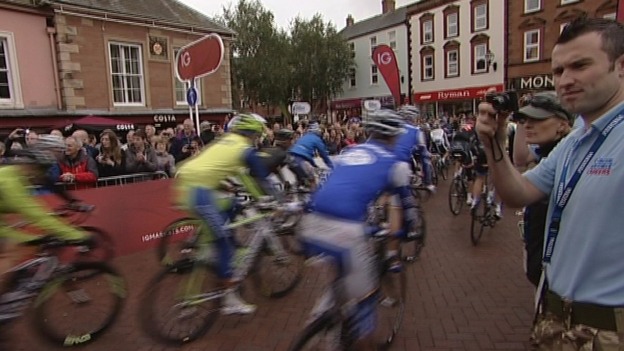 "The Tour of Britain was a wonderful opportunity for promoting Carlisle. As part of its journey through the city streets, local residents, schools, businesses and community groups provided tremendous supportto all the cyclists taking part.

"We're delighted that the event has provided a much-needed cash injection to the local economy.

"The Carlisle stage showcased us to a global audience and we hope to welcome it back in future years."
– Cllr Joe Hendry, Leader of Carlisle City Council,
"The Carlisle start was one of the highlights of this year's race, with some of the largest crowds of any start, despite the weather!

"The people of Carlisle and Cumbria really embraced The Tour this year and we hope to continue to work with Carlisle City Council going forwards."
– Hugh Roberts, Chief Executive of The Tour of Britain
An independent survey has found that the Tour of Britain brought in almost 2.5 million pounds to Carlisle's economy.
Carlisle hosted the start of Stage Four of the cycle race on 12 September.
It's estimated that around 110,000 spectators cheered the cyclists, including Olympian Bradley Wiggins and former World Champion, Mark Cavendish, during the Carlisle - Blackpool stage.
The event received live television coverage and was broadcast daily in almost 130 countries across the world.
A total of 1.13 million spectators attended the Tour across the UK to cheer on the 100 riders, with Jonathan Tieran-Locke winning the event.
Back to top