Cumbrian beach fails quality test
Allonby south beach in west Cumbria has failed the minimum standards for water quality.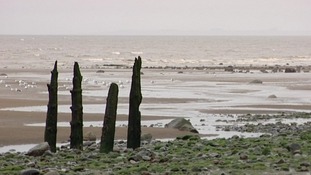 A beach in west Cumbria has failed to meet water standards. Businesses in Allonby are worried it will mean a drop in visitor numbers.
Read the full story
Allonby south beach in west Cumbria has failed a water quality test.
The figures released by Defra show the water quality does not meet the minimum European water quality standard.
It's thought the unusually wet summer has contributed to the problem.
Dan Bond is the Bathing Waters Manager from the Environment Agency, he said:
"Heavy rainfall washes animal wastes from field and causes storm sewage overflows to operate. This contributed to six of the North Wests designated bathing waters failing to meet the mandatory standards under the current Bathing Waters Directive."
– Dan Bond, Environment Agency

The figures show that 93% of England's bathing waters met the minimum water quality standard and more than 58% met the high standard. Defra say that bathing water quality in the north west has improved significantly over the last twenty years but add this very wet year shows more needs to be done.
Advertisement
Back to top