Tributes to woman found dead in Whitehaven
At around 1.00pm on November 27th, Cumbria Police were called to an address in Wasdale Close, Whitehaven. Paramedics were at the scene and found a female who was pronounced dead on arrival.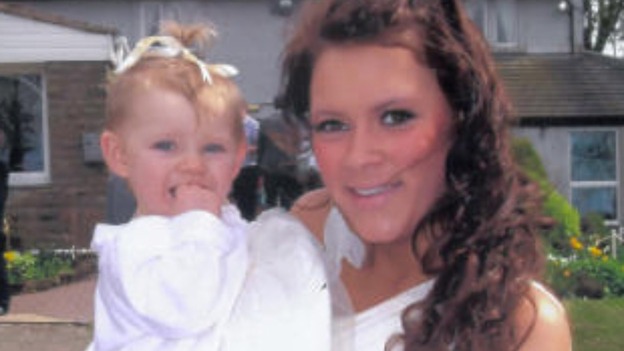 The family of Mica Atkinson, who was found dead at her home in Whitehaven on November 27th, have paid tribute to her.
The 22-year-old from Wasdale Close, has been described as the "most amazing person."
"On Tuesday the 27th November 2012 our family's lives changed forever in the most unimaginable, painful way.

"Our breath-taking daughter, our beloved sister, most cherished granddaughter and most selfless mummy was taken away from us too soon.

"Mica was the most amazing person in every aspect of her life. She gave 100% of her mind and soul; she threw her heart into everything.

"Mica was beautiful, inside and out, you can easily see by all the people whose lives she had touched, you see the impact she had."
– Atkinson family
"There was only one thing Mica ever wanted and that was to become a mum. Thankfully she did, she gave us her beautiful little girl, Lilly.

"Mica loved her more than anything in the entire universe. There wasn't a single thing she wouldn't do for her.

"From the moment she was born Mica had blossomed into the most mature, outstanding mother. She was a mother to us all, that was her instinct. "
– Atkinson family

A 25-year-old man from Whitehaven was arrested on suspicion of manslaughter, but has been bailed until January 2013, for further enquiries.

The circumstances surrounding the death are still being investigated.
Advertisement
The body of a woman found at a house in Whitehaven on November 27th, has been named as that of 22-year-old Mica Atkinson.
Cumbria Police are continuing with their investigation into the sudden death after being called to Miss Atkinson's home in Wasdale Close.
Paramedics were at the scene and Miss Atkinson was pronounced dead.
The death is being treated as suspicious and a 25-year-old Whitehaven man was arrested on suspicion of manslaughter and remains in police custody.
Back to top