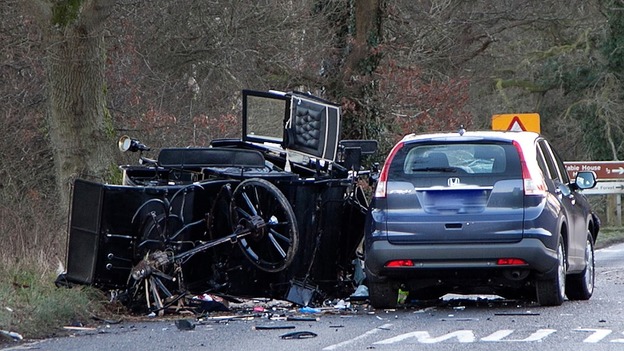 The driver of a bridal horse carriage that was involved in a crash with a car, is in a 'serious but stable condition' in hospital.
Simon Millar and his daughter Hannah, were driving the bride and her father to the wedding when the accident happened.
Mr Millar is in intensive care at Dumfries and Galloway Royal Infirmary and his daughter is due to be discharged today.
The bride, Donna Pennycook, was released from hospital in time to make her wedding, but her father, Lawrence Pennycook, remains in hospital with injuries not thought to be serious.
The accident happened just after 2pm on Saturday (December 1st), at the entrance to Mabie House Hotel on the New Abbey Road, near Dumfries.
The groom was not involved in the accident.
The horses were treated for minor injuries.