Troops return home
Dozens of soldiers from Cumbria and Lancashire have returned from Afghanistan as part of the planned reduction in British forces.
Soldiers return home - full report
Soldiers share their experiences of Afghanistan
Kingsman Kurt Pollock, Major Ed Fraser and Sergeant Rob McCormack talk about their experiences in Afghanistan before returning home.
Copyright MOD / Crown Copyright.
Advertisement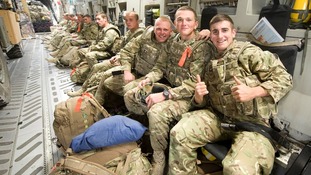 Back to top