ITV Text Santa Appeal
ITV's Text Santa Appeal is all about raising money for six UK charities that are helping someone near you. We're starting to reveal what treats we have in-store for our viewers in our live charity appeal show on Friday the 21st of December.
Marie Curie Cancer Care is on one of the six charities supported by ITV's Text Santa Appeal.
The special care nurses provide free care and support to terminally ill people and their families.
Kim Ingles has been finding out about the services provided by the charity:
Tyne Tees
Derek Proud reports on how one of the Text Santa charities is helping a children's hospice on Tyneside.
For more information on the ITV Text Santa appeal click here.
Advertisement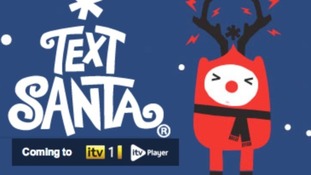 Text Santa is organising the Biggest Bag Pack Ever for six UK based charities to help and support someone near you this Christmas.
Read the full story
Back to top