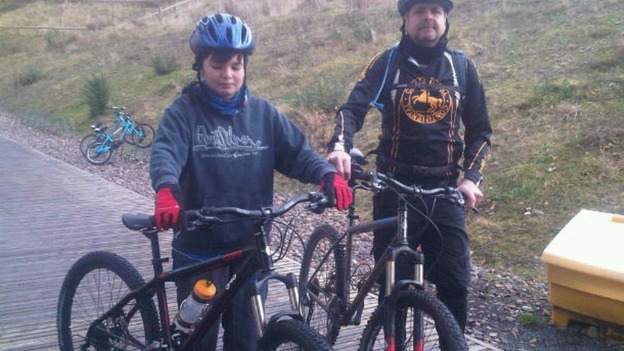 The Scottish Government want to make 2013 all about cycling.
The Tweed Valley boasts 250 miles of Europe's best biking trails.Father and son Francis and Finn Watkins visited Glentress.
Francis said:
"We come here regularly, it's a great way to spend time with my family and get fresh air. There are great facilities here and at Innerleithen. What better way to get fit?"