Exclusive: Cllr Tim Knowles resigns
Cllr Tim Knowles has resigned from his position as Transport and Environment member in Cumbria County Council's cabinet.
A senior member of Cumbria County Council walked out of a cabinet meeting in protest this morning - and has since quit his post.
Councillor Tim Knowles says that he felt compelled to go as a matter of principle.
His resignation comes a week after the cabinet voted against plans to look for a possible site to bury nuclear waste in the west of the county.
He spoke exclusively to Samantha Parker, and you can watch her full report below.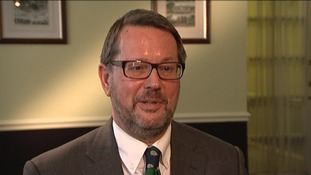 Advertisement
Councillor Tim Knowles has resigned from Cumbria County Council's cabinet.
At the cabinet meeting in Carlisle, Councillor Knowles took the opportunity to read out a resignation speech.
Councillor Knowles, who is a member for Cleator Moor and Frizington for the Labour Party, supported the move towards looking for a possible site to bury high level nuclear waste in west Cumbria- excluding the National Park.
"Sadly, I believe the unique events of last Wednesday left me with no choice but to resign as the Administration's Cabinet Member for Transport and Environment with immediate effect.

"When a council Leader makes comments such as 'I'm not prepared to prostitute our Cumbrian soul or heritage for silver coins', apparently associating them with years of work by members, officers and Cumbrian partners, I think we are entitled to ask what sort of leadership he is providing.
– Councillor Tim Knowles

Before he left Councillor Knowles thanked officers and his cabinet colleagues.
Back to top