Analysis: Budget Day 2013
Analysis of the Chancellor's Budget announcement and the effect it will have upon the Borders.
There was support yesterday for the scrapping of the planned fuel increase, the cut in beer duty and the help for house buyers.
But some did not believe the budget went far enough and there was anger that public sector pay rises will be capped at one per cent.
Tim Backshall was gauging public reaction:
The Finance Secretary for Scotland, John Swinney, has given his post-budget reaction:
"The Chancellor has downgraded every economic growth forecast he has made and as a consequence of his policies public sector debt is rising. Today the Chancellor should have offered a decisive injection of new capital to fuel economic recovery.

"He has however cut the hard cash the Scottish Government has available to spend and applied a "straight-jacket" of loan and equity facilities over which the Scottish Government will have no discretion and which will have to be repaid at a later date.

"Decisive action to stimulate economic growth is needed now."
– Scotland's Finance Secretary John Swinney
Advertisement
It was called a Budget for jobs and to show that Britian is open for busines. But how do the men and women who employ hundreds of people feel? Hannah McNulty was with members of the ITV Business Club in Gretna Green. In the home of weddings, did they love or loathe it?
"We are disappointed the Chancellor did not take this opportunity to scrap the ill-conceived Bedroom Tax and whilst any new investment in social housing is welcome, today's Budget falls well short of the 100,000 homes proposed by the CBI and British Chambers of Commerce.

"Scotland should see some additional investment following today's Budget and we now call on the Scottish Government to use all of this extra money to invest in a major housing programme and build at least 10,000 new social homes a year to end Scotland's housing crisis for good."
– Graeme Brown, Director, Shelter Scotland
"Raising the tax free part of a person's income to £10,000 next April was on the front page of the Lib Dem's 2010 manifesto and I am extremely proud that today we have delivered.

"This measure means that thousands of Borderers will receive a further tax cut next year, on top of the tax cuts they have already received since 2010, totalling £700.

"It will put more money back in the pockets of hardworking Borderers and make the tax system fairer for those on low and middle incomes.

"Scrapping of the autumn fuel duty increase announced today will provide another helping hand to Borders families."
– Scottish Secretary of State, Michael Moore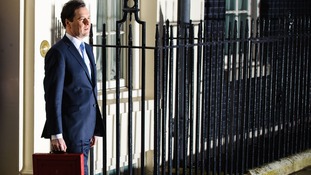 Steven Bruck, a partner at Blick Rothenberg Chartered Accountants, takes a look at the winners and losers of this year's Budget.
Read the full story
Advertisement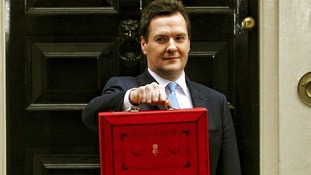 Osborne surprisingly had a fair amount of leeway in his Budget. But we have to set all this in the context of a very gloomy overall picture.
Read the full story
National
Here are some of the measures announced by Chancellor George Osborne that could affect voters' wallets:
Rise in personal allowance brought forward to 2014, meaning no income tax on the first £10,000 of earnings
Tax free child care vouchers worth £1,200 per child and increased support for families with children on universal credit
Flat rate pension worth £144 a week to be brought forward to 2016
Fuel duty rise scrapped
Help for Equitable Life policy holders extended to those who bought with-profits annuities before 1992, with payments of £5,000 and extra £5,000 for those on lowest incomes
Planned 3p rise in beer duty tax scrapped and replaced by a 1p cut in duty on a pint of beer
New Help-to-Buy scheme for those struggling to find mortgage deposits will include £3.5 billion for shared equity loans, and a Government interest-free loan worth 20% of the value of a new build house
Cap-on social care costs to come in in 2017 and protect savings above £72,000
Our correspondent Dan Ashby joined Pam in the studio to explain what the Budget announced by George Osborne may mean for the region.
Hannah McNulty joined members of the ITV Business Club in Gretna to get their reaction to the Chancellor's announcement and Budget plans.
You can watch her lunchtime report below.
Load more updates
Back to top