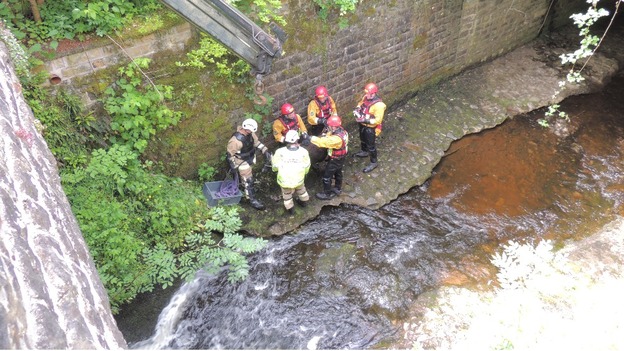 Specialist equipment has been used to rescue a cow that fell 100 feet down an embankment and into a river near Sedbergh in Cumbria.
Firefighters well called to the river Rawthey after a local farmer found the 12-month-old cow in the water.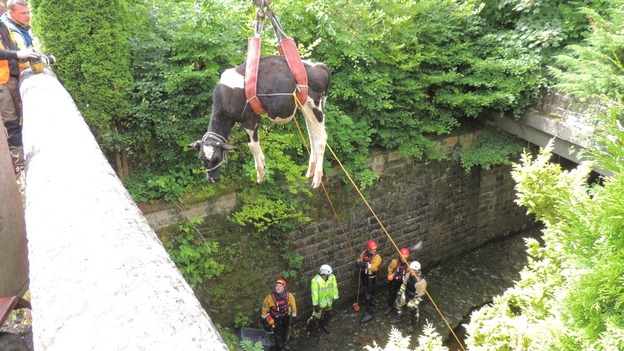 Members of Cumbria Fire and Rescue Service used ropes to get down to the cow and a specialist swift water rescue team moved it to a place where it could be hoisted to safety.
Local builder George Baines provided a crane which was then used to lift the cow from the riverside up to a bridge.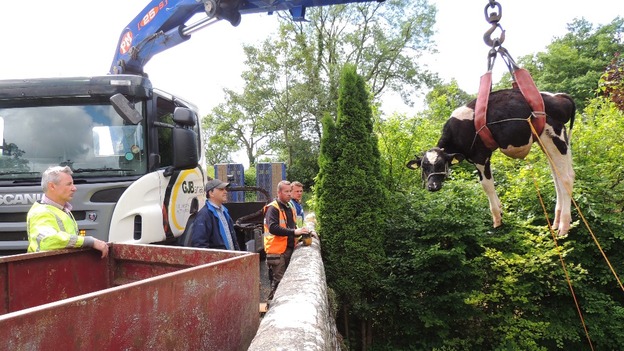 The animal escaped serious injury and is expected to make a full recovery.