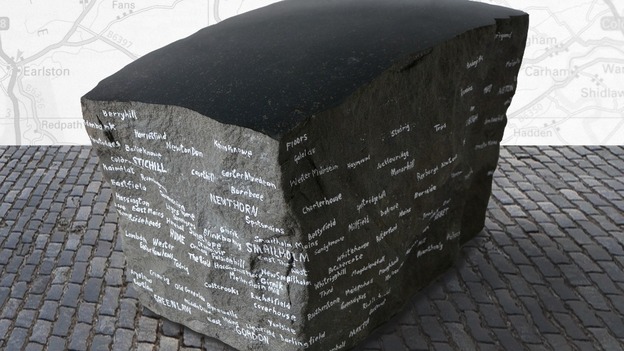 The winner of a £40,000 prize to create a sculpture for Kelso town centre has revealed his design.
Jake Harvey's "Kelsae stone" is conceived like a section of the landscape and made of a similar material to the town's cobbles.
The sculpture will represent local communities in and around Kelso and local residents have been asked to nominate a representative to handwrite their place name, which will then be enlarged to allow the artist to engrave it on the stone.
Mr Harvey will carve into the stone over the coming months, which will allow the community to see the artwork developing.