Scottish Cabinet in the Borders
The Scottish First Minister, Alex Salmond, visited the Scottish Borders with his cabinet.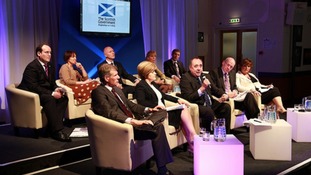 A look at the highlights from the Scottish Cabinet's two day visit to Hawick in the Scottish Borders.
Read the full story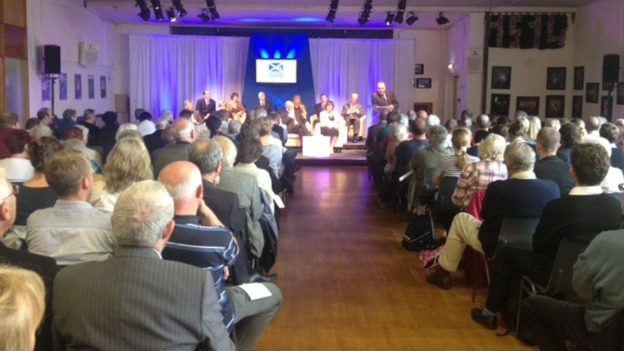 Scotland's First Minister says farmers and fishermen would get better funding from the European Union if the country votes for independence.
Alex Salmond was speaking in Hawick as part of the Scottish Cabinet summer tour.
Ministers met at Borders College this morning and a question and answer session is currently taking place in Hawick High School.
Advertisement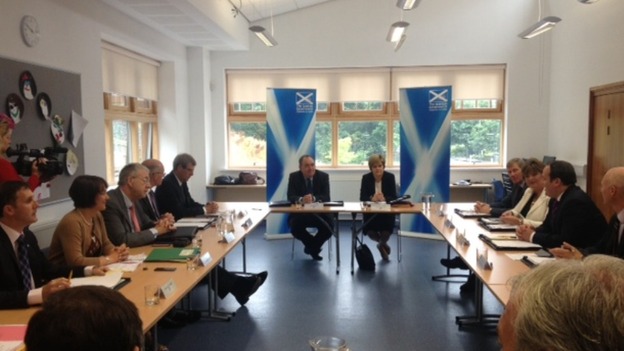 First Minister Alex Salmond and his Cabinet have arrived at the Borders College in Hawick for their meeting.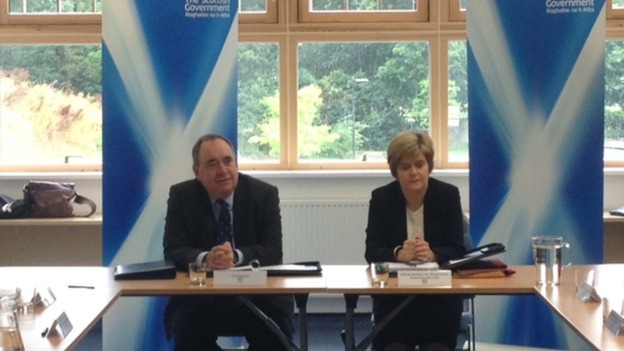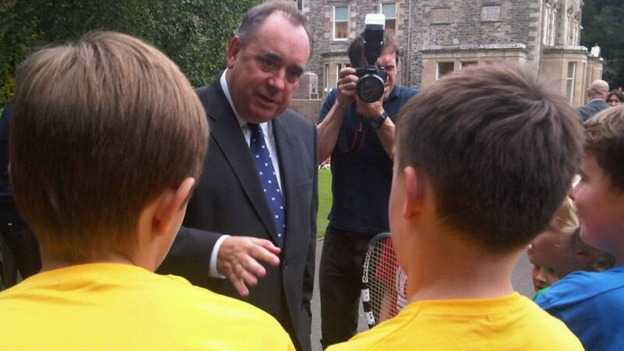 Alex Salmond has been meeting children in Hawick as part of his visit to the Scottish Borders.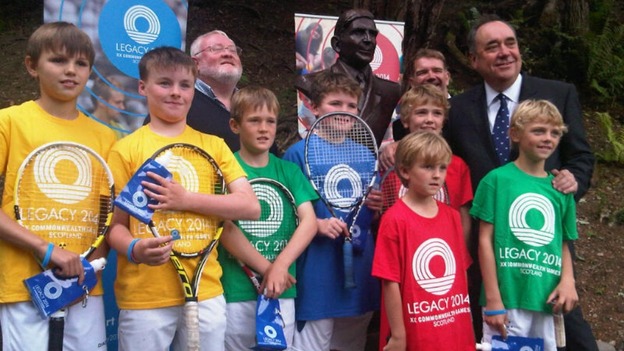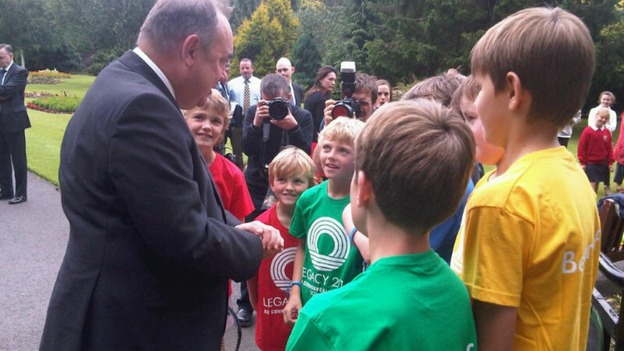 Speaking ahead of the Hawick visit, First Minister Alex Salmond said:
"The event at Melrose was extremely successful, and I hope that this year's visit to Hawick can emulate that success by taking cabinet directly to the people and ensuring they get a chance to discuss the issues they care about directly with my team of ministers.
"This year, we are taking the Cabinet to the four corners of Scotland, and although the first event location – Shetland – was about as far from Hawick as it is possible to get in Scotland, people's priorities remain the same, and I expect the same level of engagement from Borders' folk on issues such as jobs, health care, law and order and agriculture.
"I hope to see as many people as possible at our public discussion event at Hawick High School on Wednesday.

"Unsurprisingly, the opportunity to buttonhole ministers on a range of issues has proved extremely popular at past events and I am looking forward to another stimulating discussion with the people of Hawick."
– First Minister Alex Salmond
Scottish First Minister Alex Salmond is visiting the Scottish Borders with his Cabinet.
Mr Salmond will firstly visit Barrie Knitwear in Hawick, where he will tour the facility, meet staff and learn about the traditional Borders industry.
The cashmere manufacturers were bought over by Chanel last year.
He will then travel to Wilton Lodge Park in Hawick, where he will visit the bust of local rugby legend Bill McLaren.
Advertisement
Back to top