Tour of Britain 2013
Latest news from the The Tour of Britain cycle race, which is visiting the Scottish Borders, Dumfries and Galloway and Cumbria.
Supporters are starting to gather in Whitehaven for their glimpse of the Tour of Britain riders.
Avid cyclist Steve Lunt said:
"I work in the tea rooms at St Nicholas' Church so this is ideal for me.
"It is fantastic for local riders to see their heroes coming through our home towns."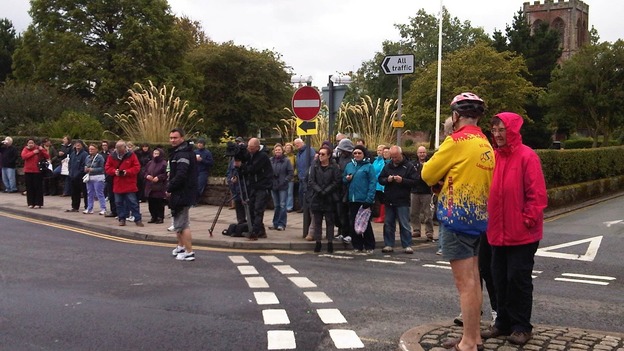 You can watch Stage Two of the 2013 Tour of Britain live on ITV4 now and ITV.com/itv4 at 1.30pm today.
To watch a preview of the Lake District stage, click here.
Advertisement
ITV Border's Tim Backshall struggles manfully to extract pre-race thoughts from a very focused Sir Bradley Wiggins:
Madison-Genesis team rider Andy Tennant tells ITV Border he's looking forward to his "home" stage:
Hundreds of people turned out in Carlisle to see the cyclists start Stage Two of the Tour of Britain.
The unpredictable Autumn weather didn't put these fans off:
The Mayor of Carlisle, Ray Bloxham, says it is an honour to have the Tour of Britain return to the city:
Advertisement
ITV's cycling correspondent Ned Boulting has been describing what cyclists can expect from the Cumbrian route: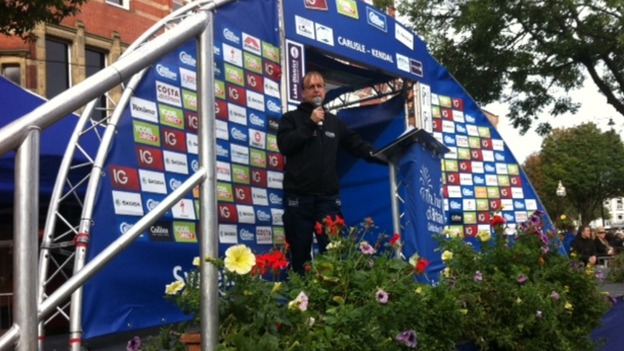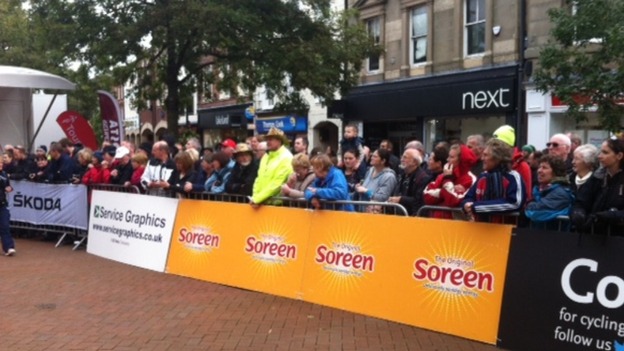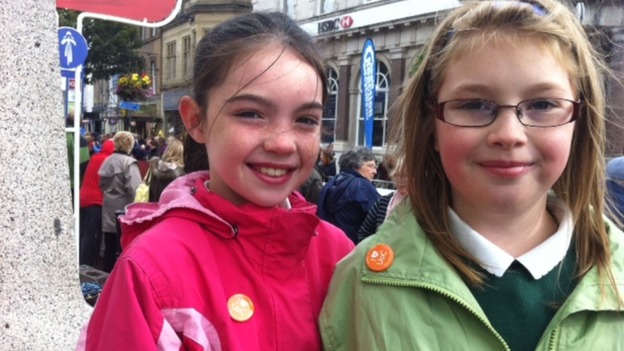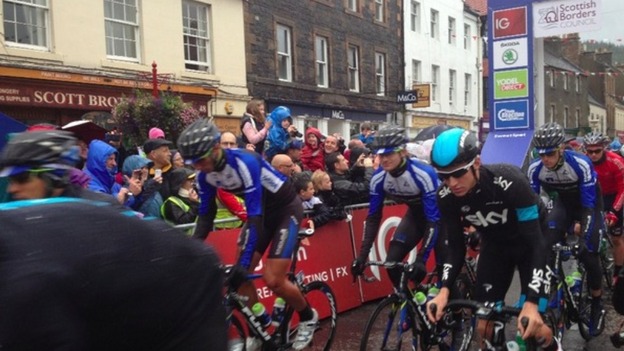 The Tour of Britain is in Cumbria today, September 16. Stage Two of the country's biggest cycle race will start in Carlisle and finish in Kendal.
The event began in Peebles yesterday.
ITV's cycling correspondent Ned Boulting has set the scene for what cyclists will face when the Tour of Britain goes through Carlisle today.
Load more updates
Back to top