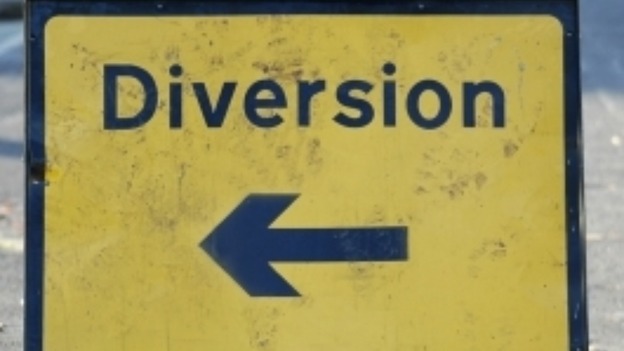 A 43-year-old man from Manchester has been taken to hospital after the lorry he was driving tipped over on the A66.
He was taken to Carlisle Infirmary for treatment, but it is not thought his injuries are life-threatening.
Cumbria Police believe that the HGV tipped over after moving to allow an emergency vehicle past.
The road is still closed and diversions remain in place.