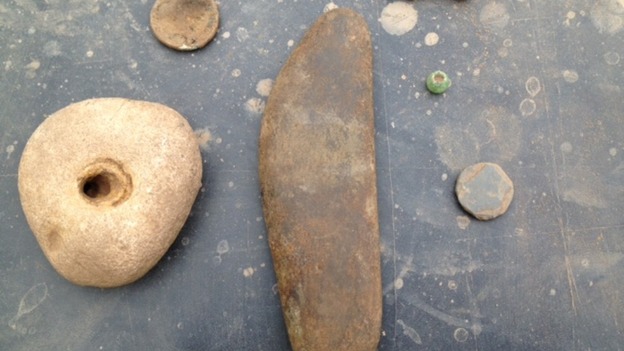 Archaeologists are completing their final day of this year's Settlement Project dig in Maryport.
The Roman civilian site is the largest settlement currently known along the Hadrian's Wall frontier.
Archaeologists have been working on the site for the past two months and have revealed the remains of six rectangular buildings, which have also been excavated.
Glass beads, remains of pots, whet stones and a spindle whorls are among other smaller artefacts found during the dig.