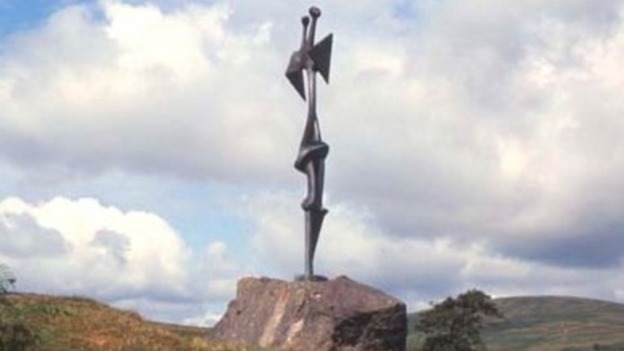 Police are looking to trace the occupants a Ford Transit style van in connection with the theft of a statue worth £3 million in Dumfries and Galloway.
The van, which is described as an unusual shade of blue, was seen in the area a week before the theft (11th October).
The three occupants of the van are described as being in theirs 20s or 30s and of avergae height and build.
One of the men had ginger, shaven hair and was wearing anorange or red waterproof jacket with a full zip.
The men also had a collie-type dog with them.
The seven foot tall bronze Henry Moore statue was stolen from Glenkiln Sculpture Park.
Detective Inspector Colin Burnie, from Police Scotland, said:
"We are delighted with the response from the public so far in this investigation which has helped us immensely.
"We now require further help to identify this blue van and occupants and would again ask the public to call us if they have any information which may help us."
Anyone who can help identify the men and the van are asked to contact Police Scotland on 101 or anonymously through Crimestoppers on 0800 555 111.